ok here is my problem. i have a motorola mts2000 i use for my fire dept. It is a personal radio that i bought b/c my fd can not afford enough radios. it blew the tini fuse on the pcb board. I have a spare parts radio i salvaged a known good fuse from but i am having trouble soldiering the new/old fuse onto the board. I can not get the fuse ends to tin, nor adhear to the board. i am using rosin core solder and a decent if not a little big electric iron. the fuse is glass with a metal ribbon fuse link embedded into it.
i could not get a good pic of the board this is the best one i could get.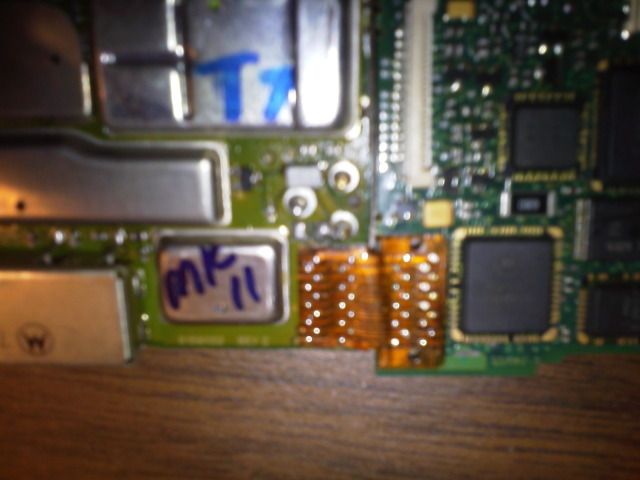 left side of the ribbon just on the top side of it you can sort of make out where it is going.
i am open to suggestions really dont want to have to send this off for a week or so.
SMT (Surface Mount) Pico fuse. Lead free solder.
Too bad you are so far away, I could fix that in about 30 seconds! (Senior Electronics tech w/35+ years in the field & All of the right equipment)
It will be hard for many to do without the right equipment, training. You can damage the fuse, and/or the circuit board if you are not careful.
My best advice is to find someone locally who knows what they are doing (Local forums), before you damage your radio.
Best of luck!
Tall Shadow
Also, you should find the cause of the blown fuse and remedy that or the new one is also going to blow.