I have a German Shepherd that is 6 months old. We started out with regular walks and I started jogging with her this week. So far we have been on two runs and I have limited them to two miles a piece. She is doing a great job and can keep up just fine. It helps her relax in the afternoons and if we don't get a run or walk in she is a complete spaz. She likes to walk around the house dragging her leash in her mouth.
How much are you guys exercising your dogs?
If you run with your pooches what distances are you going?
Anything else I should be aware of when exercising a dog like this?
Thanks and a pic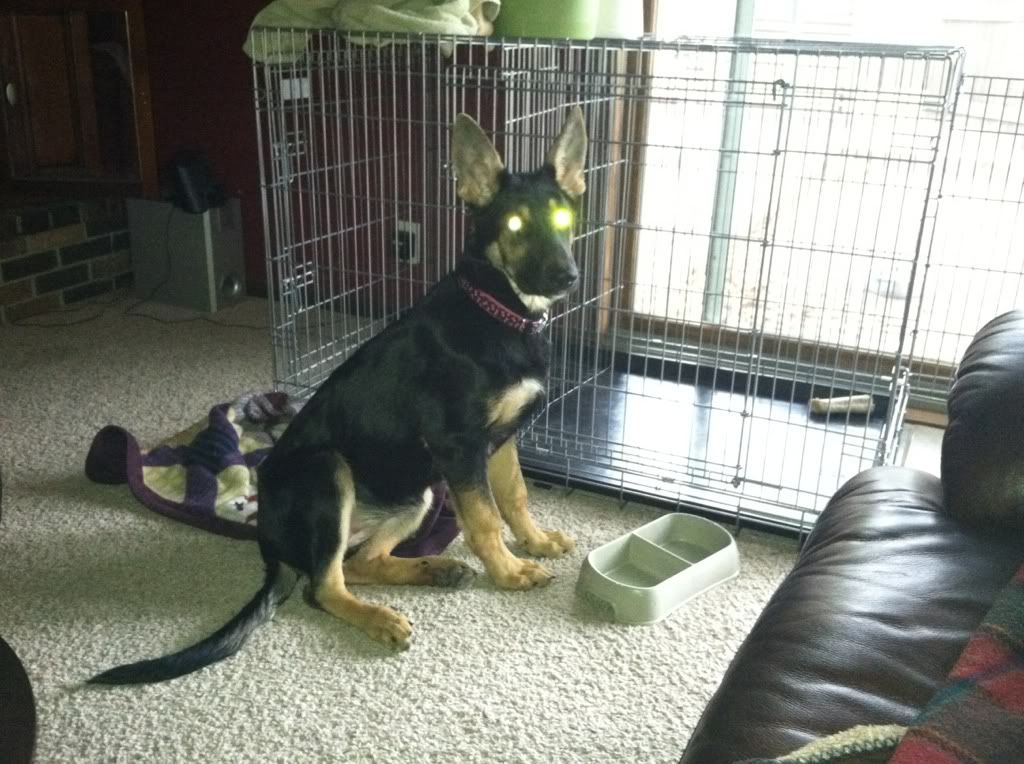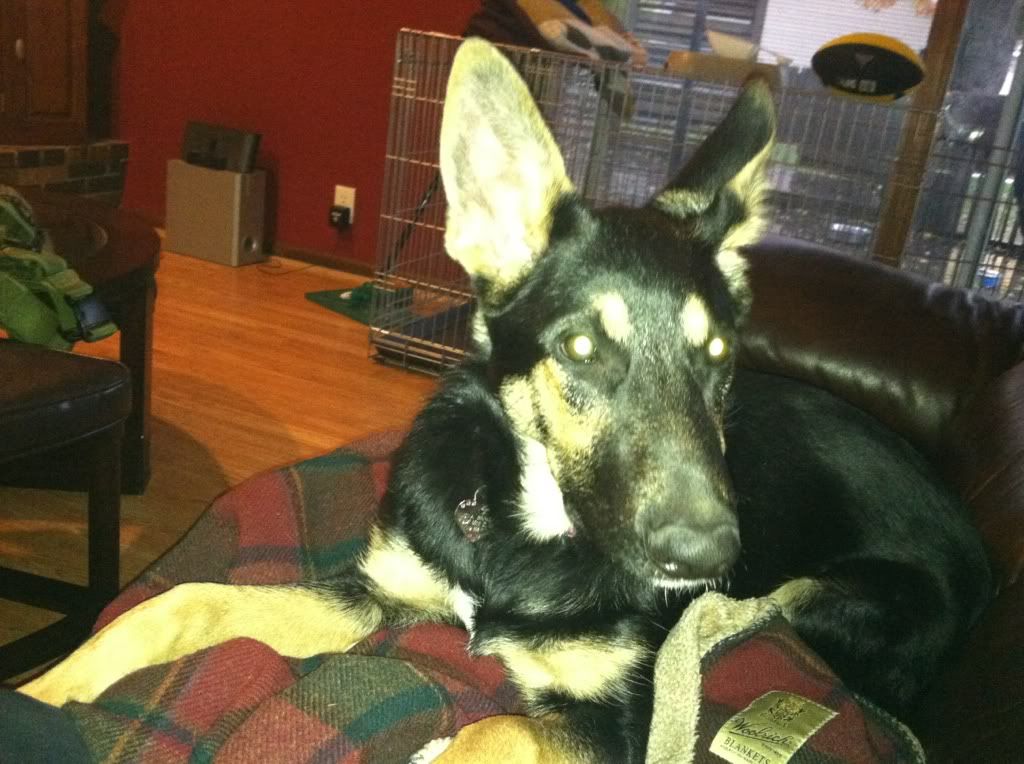 I walk my Border Collie 3 miles to the park, play Frisbee for 30minutes to an hour then walk the 3 miles back at least once a day. A important thing to remember is to come up with something that works her brain as well. I hide treat around the house so he has to work for it. I also use
this.
A bored puppy is a destructive puppy!