Anyone got a CMP Garand recently?
Just curious how long the time was from processing to shipped...
Waiting on 2 Springfield service grades.
My order was received 2/27 and shipped 4/2. Hope that helps. Enjoy your rifles
It mostly depends on how many orders they have to fill. I've seen two weeks and three months. I got mine about ten years ago and it was a month to the day.
my march 09 order took 9 months to fill :)
I know it takes a while, just curious if anyone had recently done the wait.

Thanks folks!
On the forum a lot of guys will state when they placed their order and when it arrived, sometimes that can help with determining the approximate time yours may come. That's how I could figure the time on my M1 Carbine. Don't know if that's still done or not today.
I must have got into some time flux. I sent my order in May sometime, and FedEx just dropped them off this morning. I know I know...no pics so I fail.
I'm $100 in disposable money away from ordering one myself. Been saving, want one nicer than the refinished rack grade I recently traded. From what I have heard, 1.5 months is reasonable but be prepared to wait 3-4 months.
Sent my order in 5/15/12 went to e- store 6/8 now just waiting for it to ship. SA service grade
Originally Posted By JPO1421:
Sent my order in 5/15/12 went to e- store 6/8 now just waiting for it to ship. SA service grade
Near positive I was a week or two ahead of you for the same thing, plus a service grade HRA. You shouldn't have long to wait.
I ordered 4, took about 3.5 weeks to delivery.
Mine was 21 days, but that was back in Januarry.
Anyone know a good place to buy a garand if you didn't want to get one from the CMP?
Got mine same day
Drove up to the store on a week day. The armorer spent over a half hr, with me, checking Garands with the gauge and breaking them down. I ended up with a matching barrel, receiver, and stock 1954 HRA. The trigger pack made it a service grade. I have no doubt it was the best service grade in the CMP that day.
It was the best experience I've ever had buying a gun.
Mine took exactly 3 weeks from mailing the order to receiving it in my hands. This was about two months ago.
Thanks for reminding me that I used to live 2 hrs from the Anniston, AL location.
I'll be getting a service grade sometime this year.
Been a couple of years since I got mine, the selection last time I drove to Anniston was not nearly as diverse.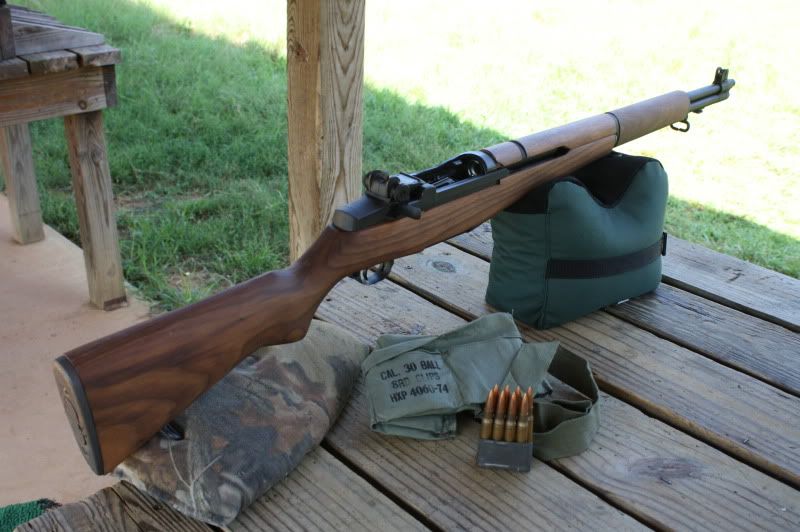 I would take the trip to Ohio or Alabama, the experience is worth it, and there is no guessing as to what you get.
I picked mine up direct from Camp Perry last July!
Wife wanted to see the Great Lakes, I wanted to see guns. She got Lake Michigan and Erie, I got Rock Island and Camp Perry
They processed my order form on May 11, I recieved the rifle on May 16