I've been meaning to visit the National Museum of the Marine Corps for years. They have created something unique and amazing. Every Marine should go.
The place is one-of-a-kind in that you walk THROUGH many of the displays instead of just looking at them from a distance. The vehicles and artifacts are posed with incredibly realistic manequins in action scenes and I swear out of the corner of my eye they looked like they moved once or twice.
*If you are a contributor and have been getting the calendars - there is a lot more to see than what's in the promotional materials and the galleries are BETTER in real-life than in the photos - the Chosin gallery is cooled and the Vietnam gallery is heated.
The galleries are dimly lit so I didn't bother trying to take any pictures of them but here are a couple of the glassed rotunda.
The museum is only half finished. They started by completing the WWII, Korea, and Vietnam galleries and they still have to fill in the 1775-1918 sections - so I have a reason to make the trip again. It is an
awesome
place.
Also visited the Udvar-Hazy annex of the Air and Space museum.
Coolest things there, to me, were the many captured German and Japanese aircraft which are the only examples of their types still in existence. Like the Do335.
This needs no introduction:
And, I stopped at NRA headquarters to see the "National Firearms Museum". Meh. I wasn't impressed. They didn't have that many modern or unique weapons and a lot of the early weapons on display were reproductions. The computer guide terminals were old, difficult to use, and some were not working at all. The Marine Corps museum had M16A2 number 0001 on display.
All three are in Virginia just south of DC. The Marine Corps museum is in Triangle, VA right by Quantico. It only took about 6 hours to drive there from northeast Ohio.
I will have to take my father-in-law there once it is completed. My Grandfather was a Marine in WW2 in the Pacific.
Really no big reason to wait. What they have now takes 3 hours to see.
Yeah, I know. I volunteer at the NMMC, along with some other really great guys and gals.
Originally Posted By kaiheitai17:
Yeah, I know. I volunteer at the NMMC, along with some other really great guys and gals.
Cool. Do you know if they have any plans to add more vehicles to the collection? I know the museum is a heritage museum and it's telling a story and not just housing a collection of objects but I was a 'tracker and would love to see a restored LVT5 and an AAV7 on display.
I was going to go here on Sept 12th with my recruitment office but it got cancelled and is set back to november. Ill be in Parris Island then
so im SOL
I was in the Marines in the '70s. I went to the new museum last year. Very impressive.
I'm former Navy. 1968-1972. I've always had a soft spot in my heart for "JarHeads" since serving with some. They are indeed a true Brotherhood. They have a bond with one another that we in the Navy, at least during my time, never really equaled. Any Vet, no matter what branch you served should see this Museum if given a chance. If it don't bring a tear to your eye and swell your heart with pride, you my friend must already be dead. I will go back.
Lots of great stuff at the USMC museum.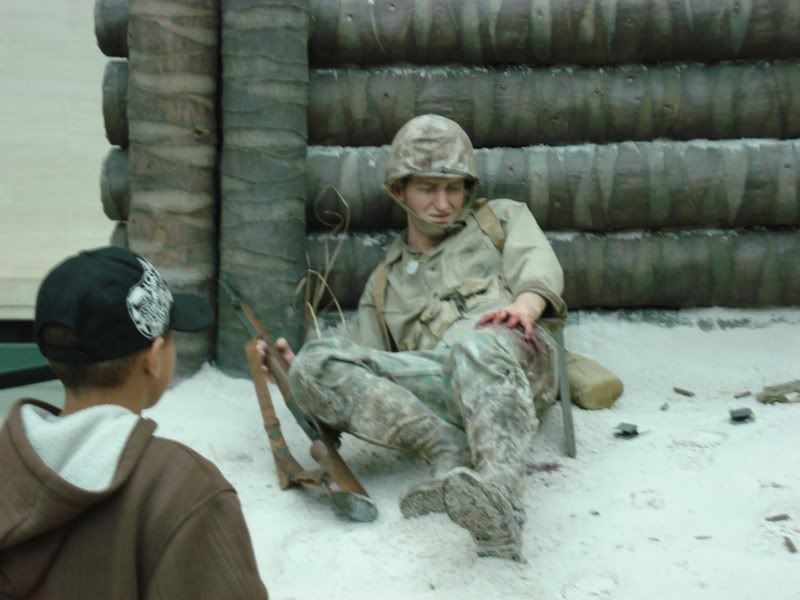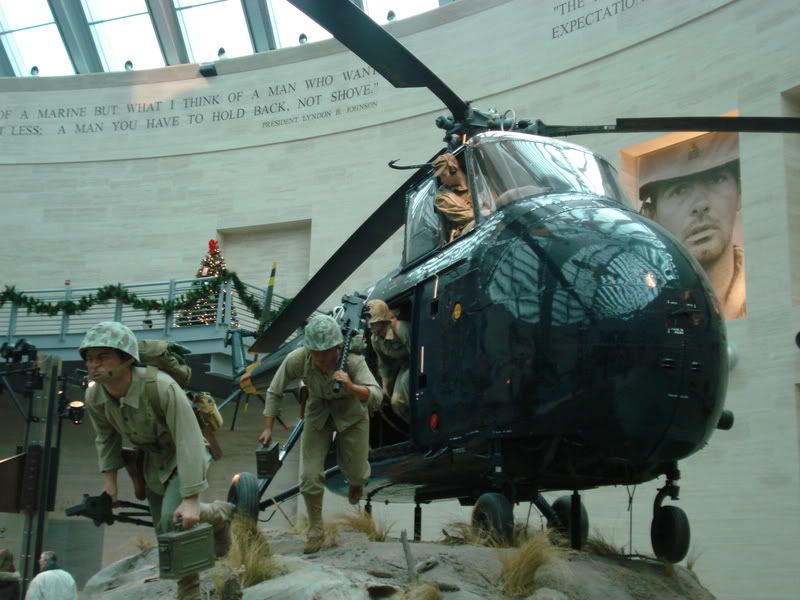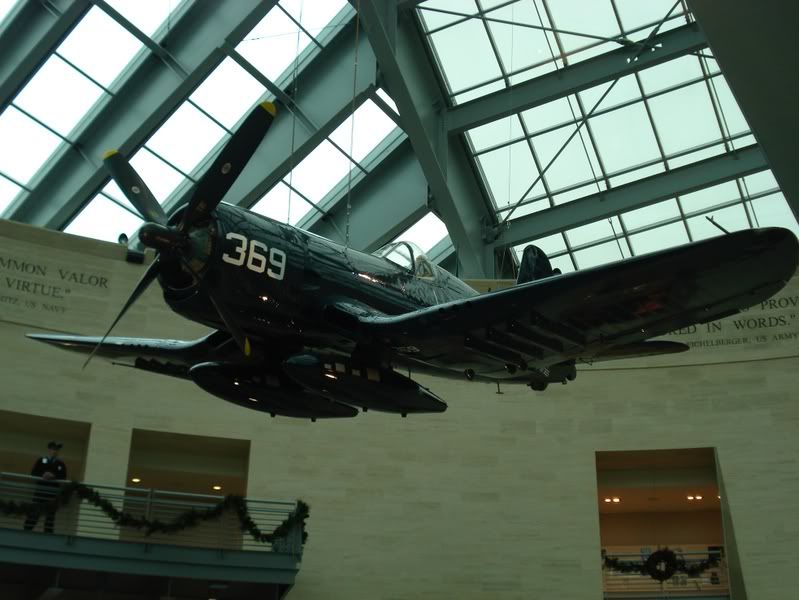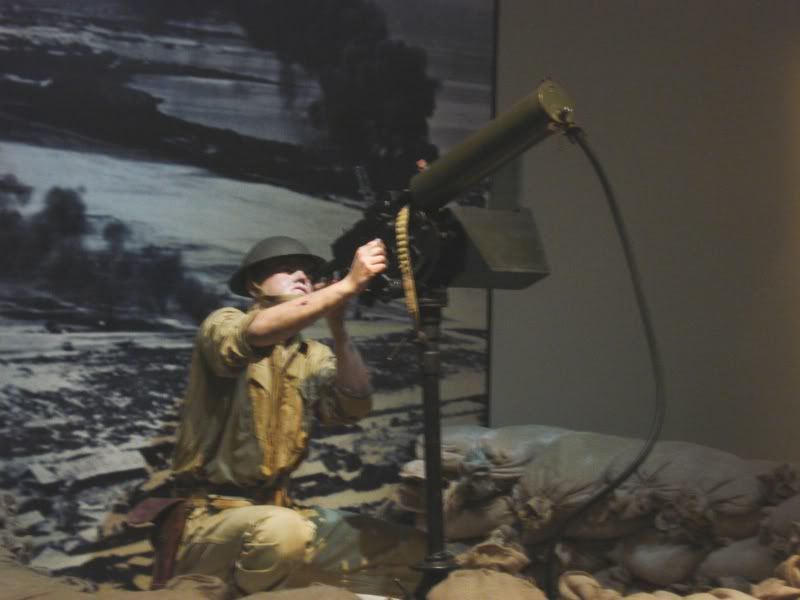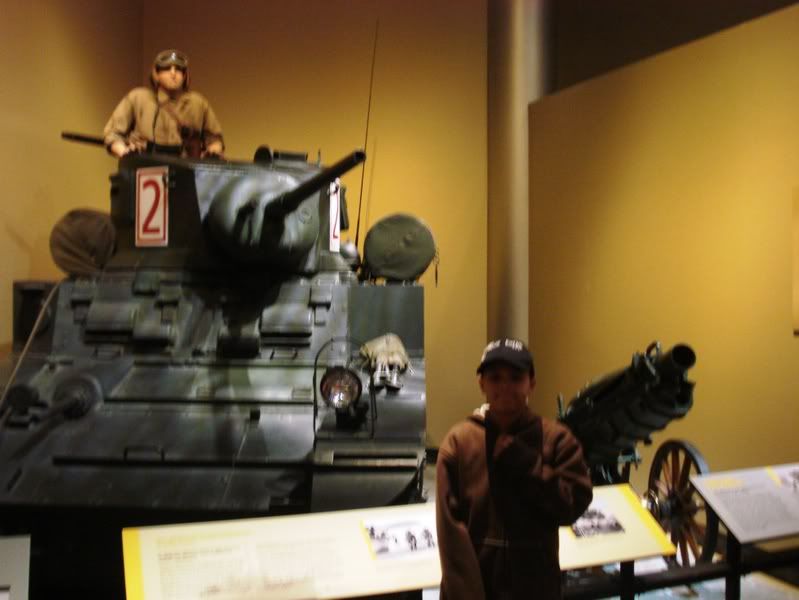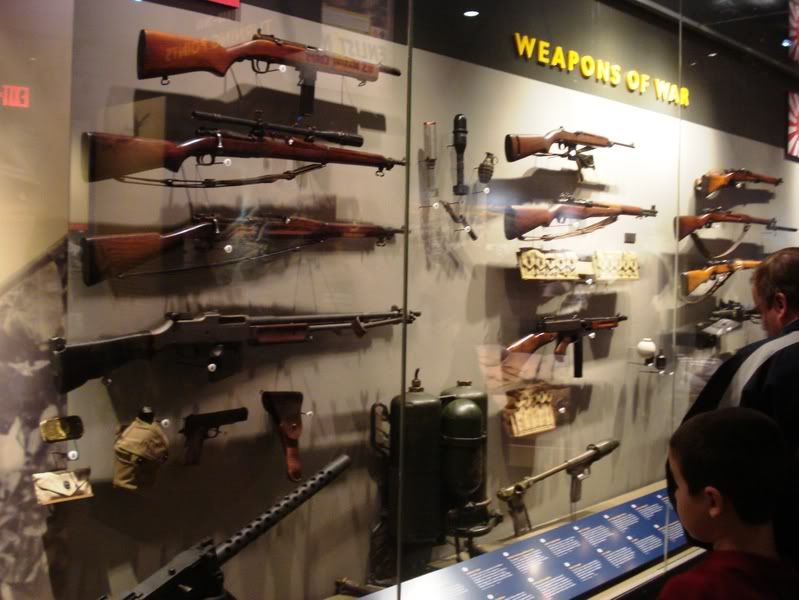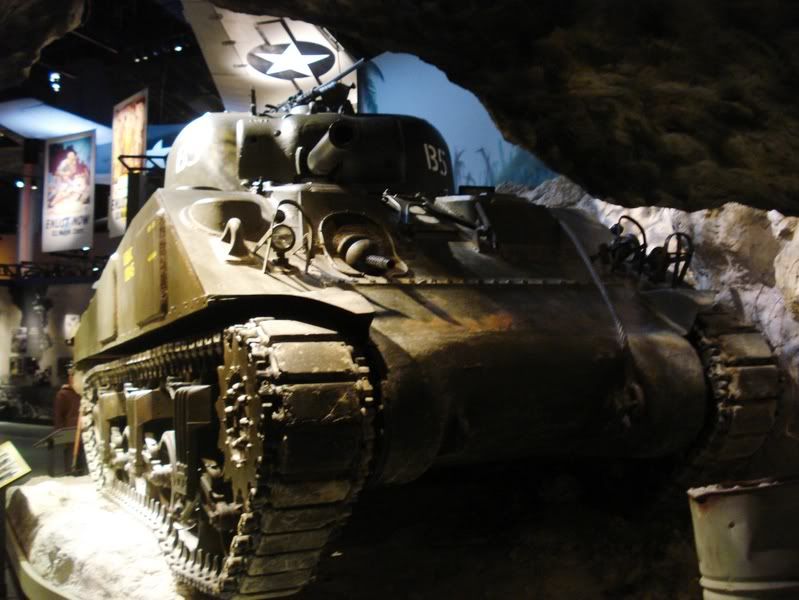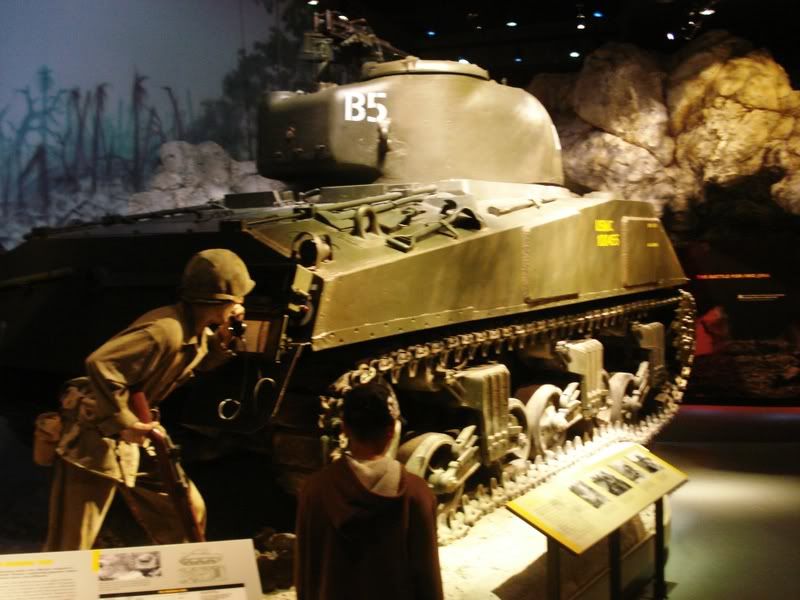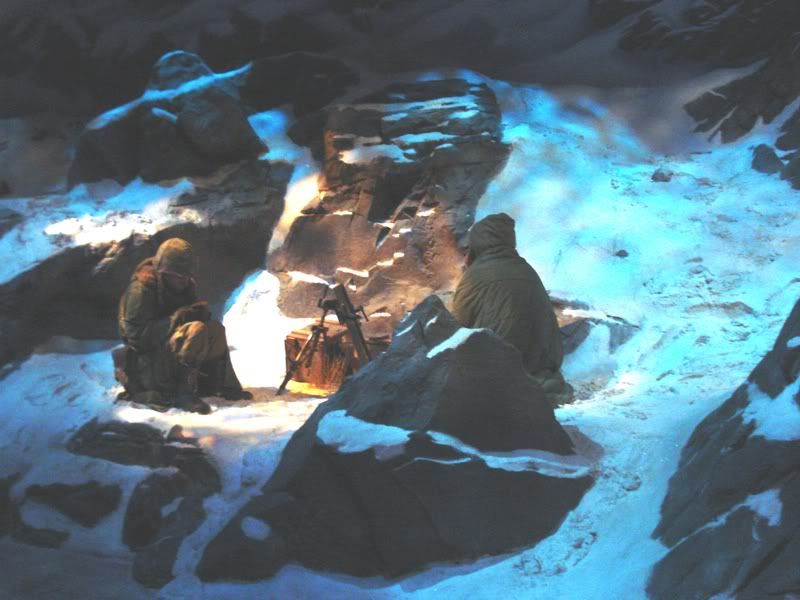 And this last one is probably the coolest display. You must see this wall if you go there. There is a hidden picture in the scene that is only displayed by the flash in your camera.