Gar fishing.
I sometimes for get this outdoors section is here but here I am.

Okay I just moved to a new area in MO and about 10 minutes away is a nice little river that is full of Gar. There are Long Nose, Short Nose, and possibly Spotted. I also assume a stray Alligator Gar wouldn't be completely out of place as this river feed directly into the Mississippi River.

I have tried the rope lure but they won't stick to the rope. I made them just like I have seen on the internet.

I need some tricks that will help me land one occasionally. I plan on getting a bow and bowfishing set up but I also like to rod fish too.


You could try a mop head. Also, a chunk of meat on a steel leader. If you try to use the meat let the gar run with it for at least 15 minutes. They'll often hold it in their teeth for a while before they actually swallow and if you try to set the hook they'll let it go.
Definitely get you a bowfishing setup. If you go once you will be hooked forever. Here is the setup me and fellow Arfcommer (Condottiere) have.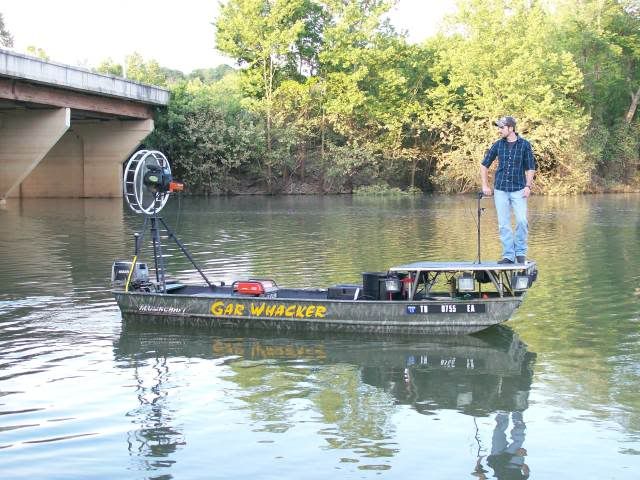 Older guy I fish with uses an unraveled nylon/poly rope on a steel leader.
Well be going soon! Cant wait!
2 bass hooks tied back2back w/ bream head
Well small update.....I didn't have any luck getting them to the boat with the frayed rope. I could get them to bite but they wouldn't get "stuck".
So I bought a bowfishing setup......I've went once and brought one fish home. Not too bad, seeing as this was the first day shooting the new bow.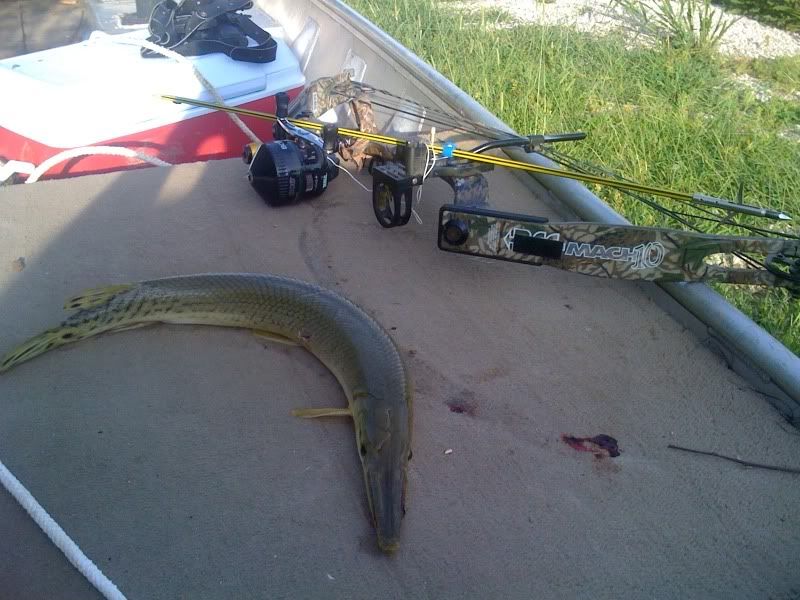 Very nice setup!
The PTB's here in Texas has decided we need a 1 Alligator Gar per day limit so the bowfishing has been slowed somewhat.
I have been looking at catching some in my kayak but I haven't had a chance to try it out yet!
BigDozer66
live bait and let the swallow it. let him run, stop run again the stop again. When he takes off that last time you got him.
jitterbug