The day started early when my alarm woke me at 0300. I was on my way to pick up my buddy by 0330. After picking him up and getting a few things at the gas station store; we were on our way by about 0415.
The drive went by rather quickly as we BSed' about things. Once up in the mountains it was nice and cool. This was a nice change as the day before was 94F in the valley. The day before that was worse at 102F.
Once we made it to the road we wanted to take we noticed a sign that read "Closed to low clearance vehicles". Crap I knew I should have taken my other vehicle. Oh well let's just see how bad the road is….
Well after driving on it a bit we decided to turn around. I did not want to get close to our destination and have to turn around. We decided to go the other way to the river. It wasn't that bad and we only lost about 30 minutes.
Once we made it to the river we found a spot and got out. We geared up and made our way down to the water.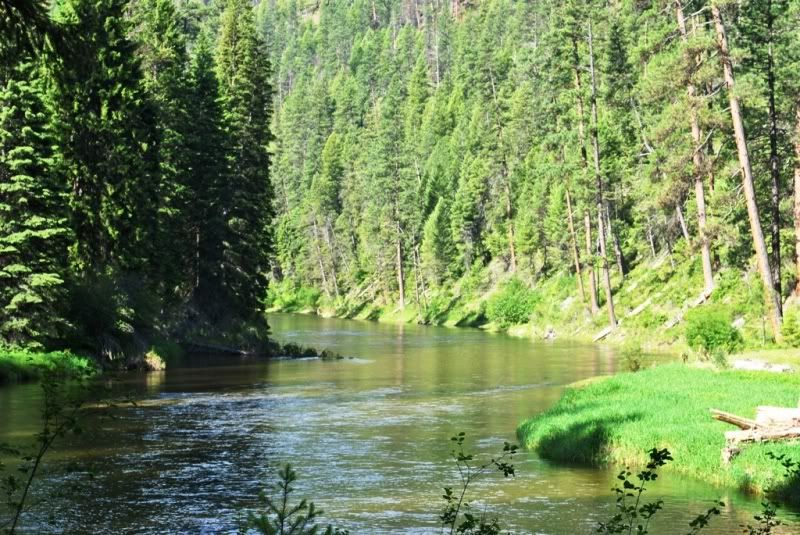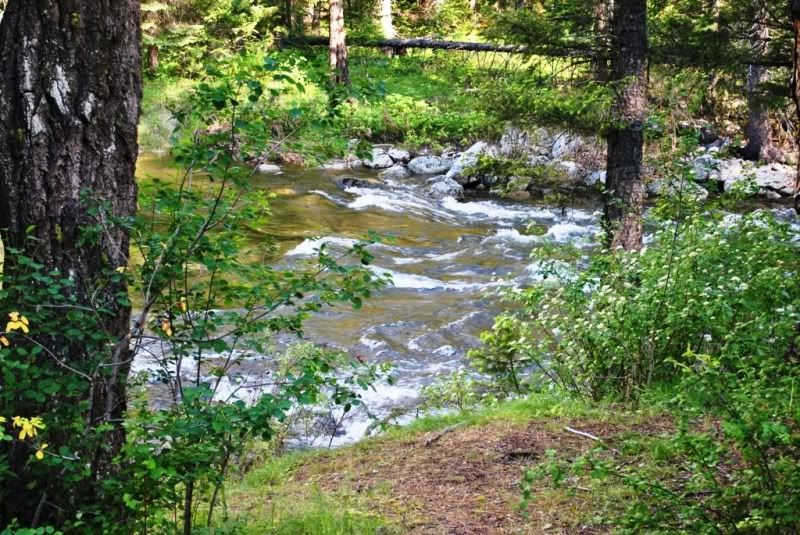 After fishing this spot for a bit (and loosing quite a few "flies") we decided to move on.
The next place was a lot better looking. Up until this point we had not seen any fish on the river let alone any Chinook. I was fishing a spot and I saw a rather large fish break the surface. This gave me hope that there were fish in the river.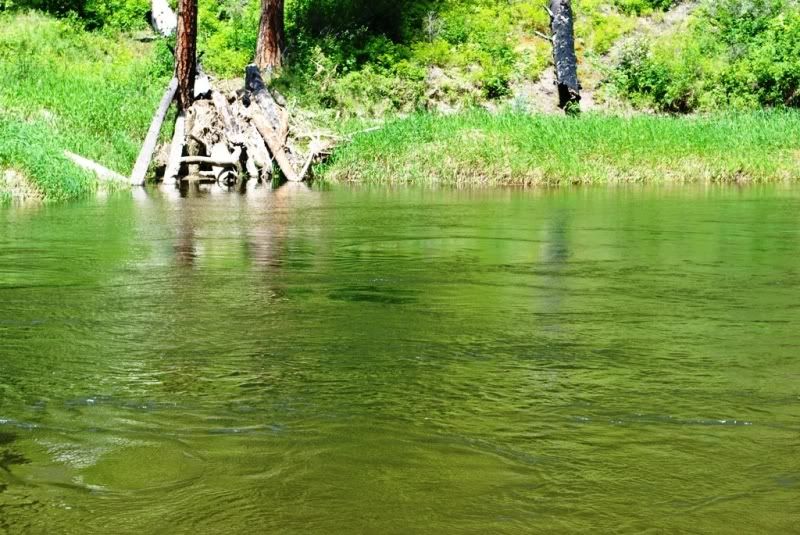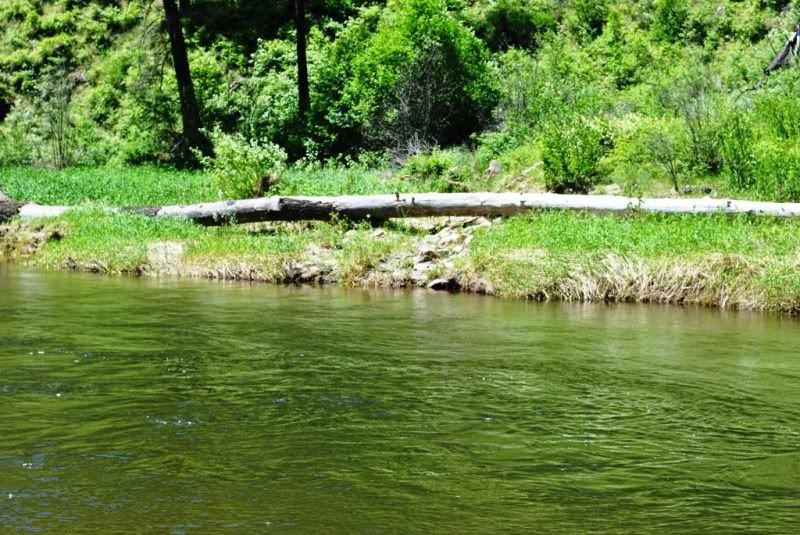 Unfortunately neither of us hooked up with any Chinook the entire day. At around 1500 we decided to pack up the heavy gear, head way up river; and use the lighter equipment to throw dries to trout. This ended up being the best decision of the day.
The area up river was a little more barren as there was a fire here.
We ended up coming across a pretty fun little run. It worked out well as the fish were holding on either side of the river. We were able to stand in the middle on a sand/gravel bar and fish both sides of the river.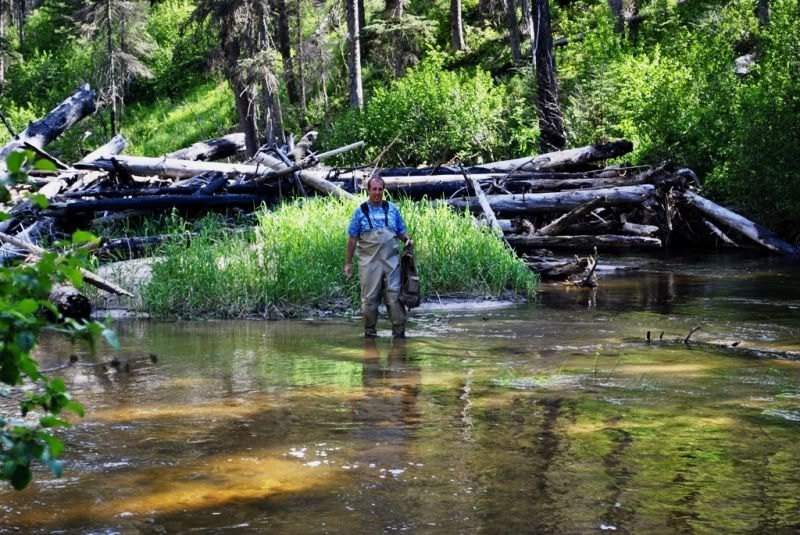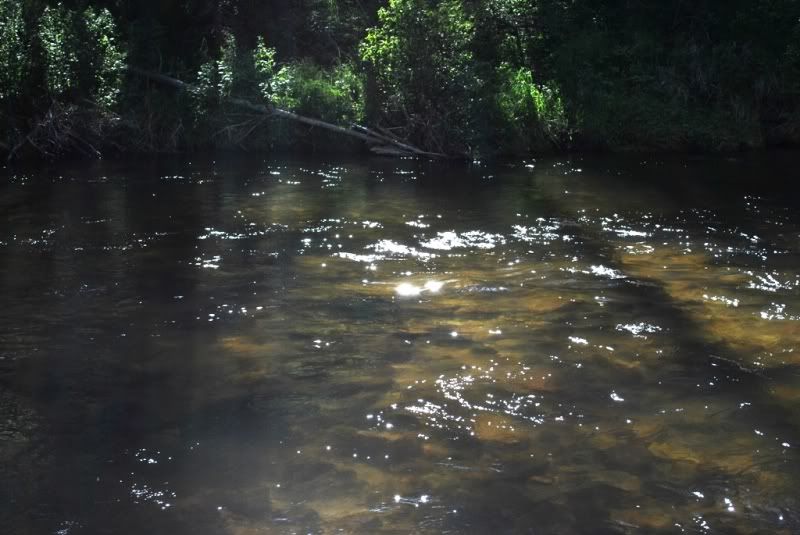 There were plenty of little fish that were very willing to accept the stimulator that was floating by.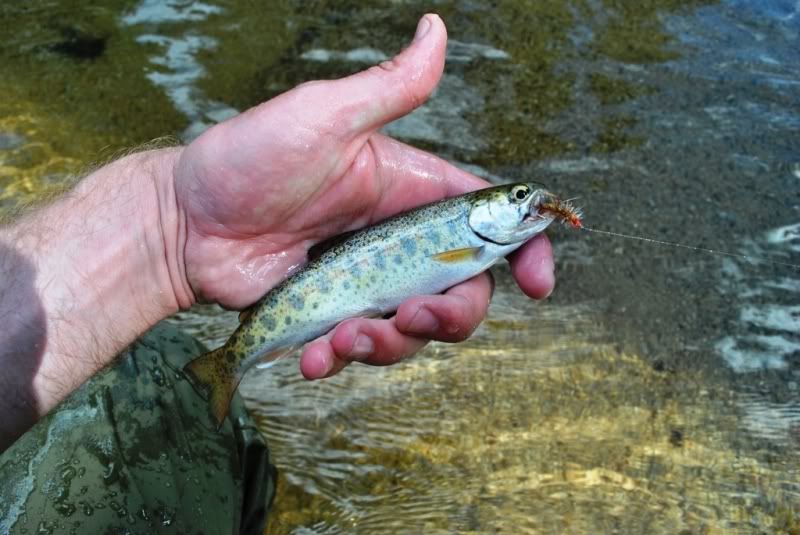 At around 1800 we decided to call it quits. We packed up and headed back home. After dropping my buddy off at around 2030 I headed home. Although we still have not managed to land any Chinook, I had a fun day.
Hope you enjoyed the report
Enjoyed the pics more!
The reason we flyfish is because trout live in beautiful places.
Originally Posted By skywarp989:
Enjoyed the pics more!
The reason we flyfish is because trout live in beautiful places.
Yup, I love just getting out into the woods away from the city. The fish are just a nice bonus.......
Glad you liked the pics. The wife got me a new camera for Father's day. This is only the 2nd trip I have used it.