The alarm went off at 0430 and I hopped out of bed. I got my gear loaded in the car and got the hell out of dodge. Despite being a solo trip the drive went by rather quickly. After what seemed like a short amount of time I was at the first spot of the day.
I was pretty excited at the chance to swing the two hander again. However after I had put it together I seemed to be missing something. Yes I left the fuckin reel back at the house. Guess I should have waited to put on that new leader. Looks like I will have to fish the backup a 10' single hander.
So I hit the water in what would be a long day of casting practice. After a while of nothing I decided to leave this place and find some new water.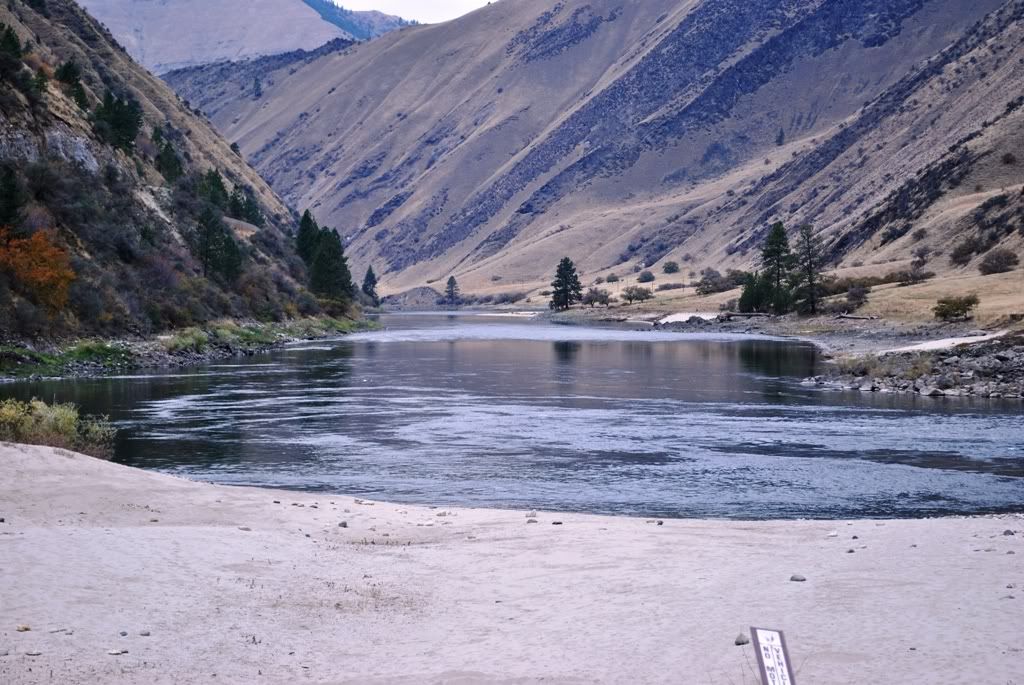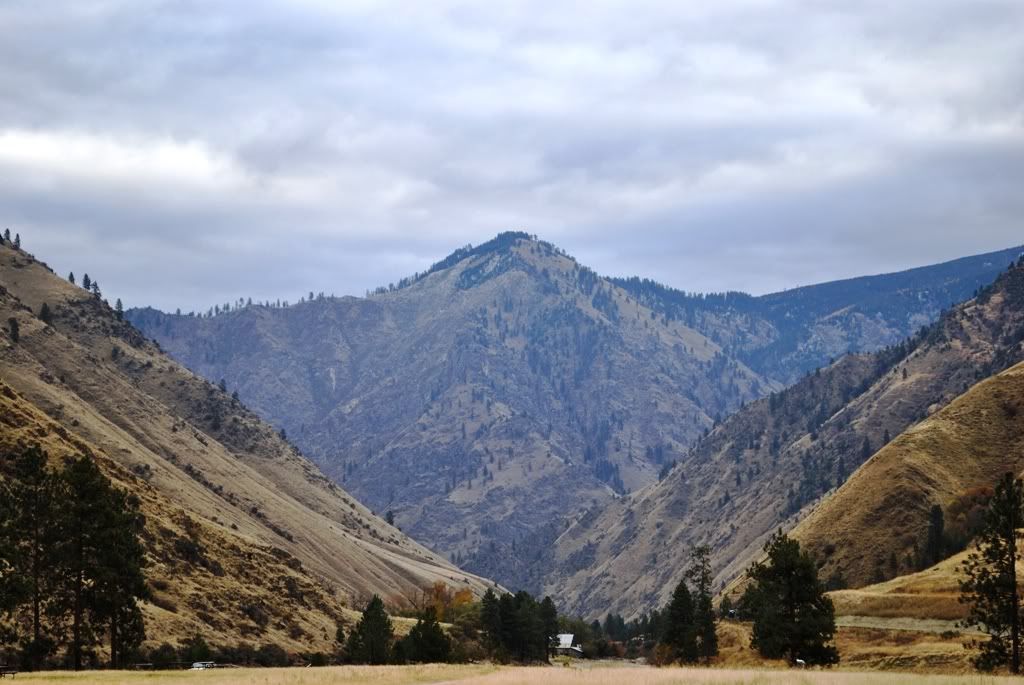 Well as luck would have it the second spot produced the same result as the first. After a while I decided to move on again.
The third and final spot is a place that I have fished in the past. I was a bit surprised that there was nobody there this late in the afternoon. Oh well, time to get out and fish.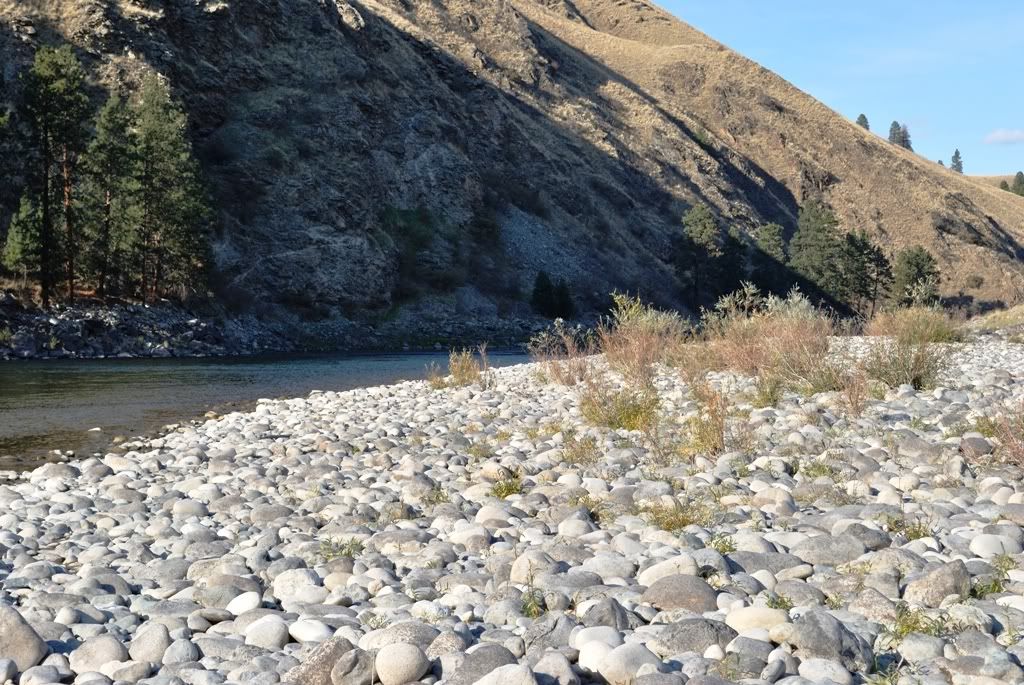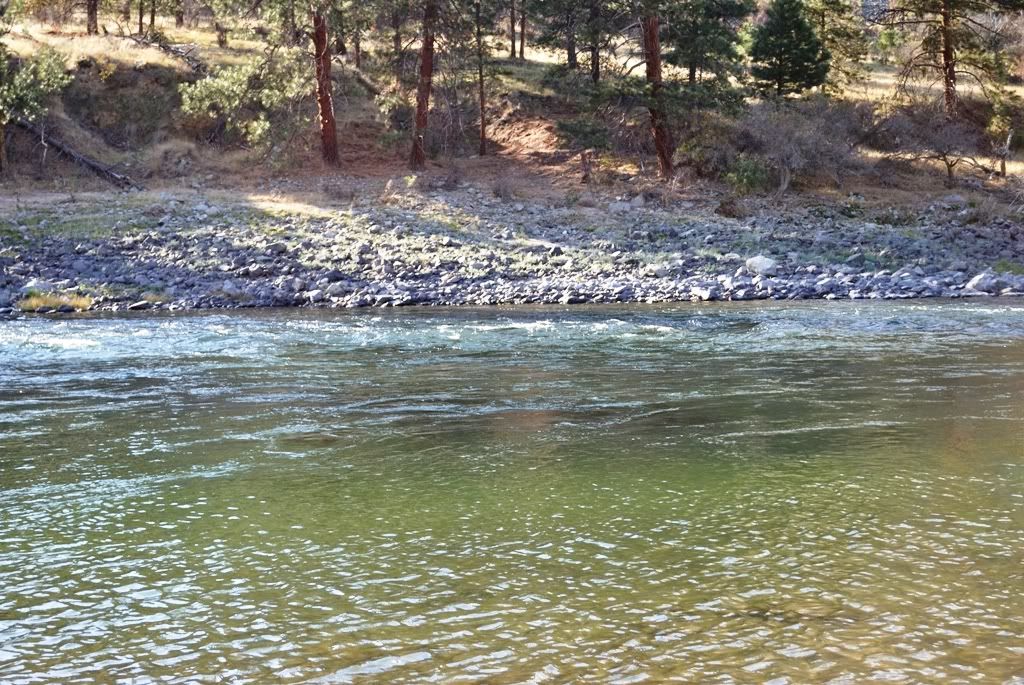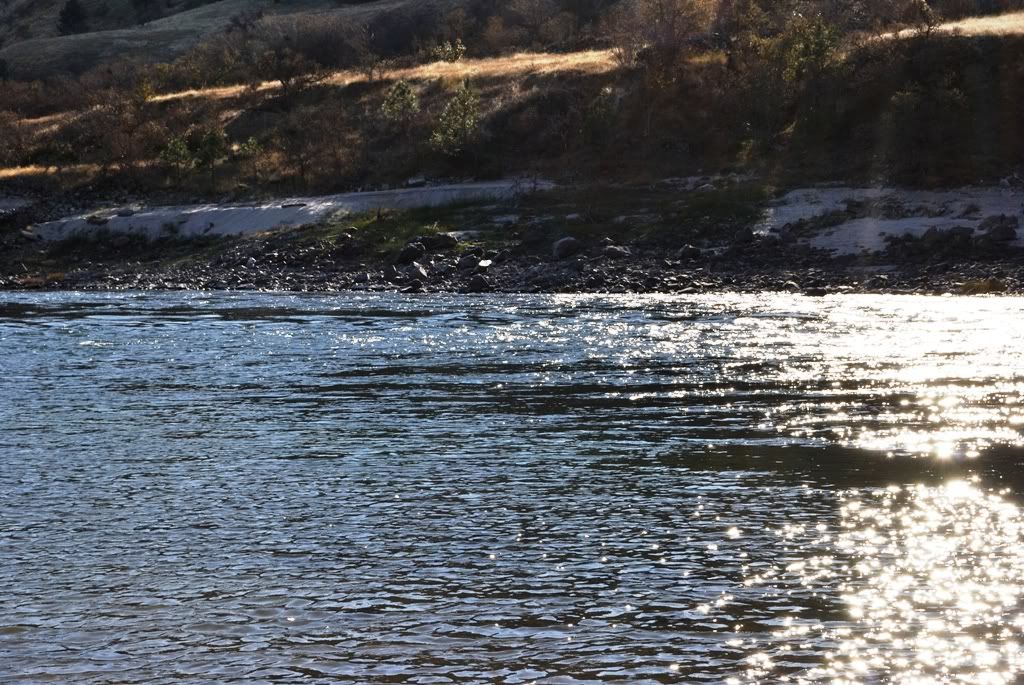 I waded in and began round three of casting practice. On my fifth cast I felt a take… For a split second I thought it was a snag but after the hook was set I was proven wrong. Almost immediately the rod exploded with life and I heard the reel start screaming. Soon I saw the backing peeling off the reel; this fish felt heavy. The whole time I'm thinking god let my knots hold and please don't shake free. Just when I thought I was making ground the fish would tear ass again. As luck would have it after a badass fight……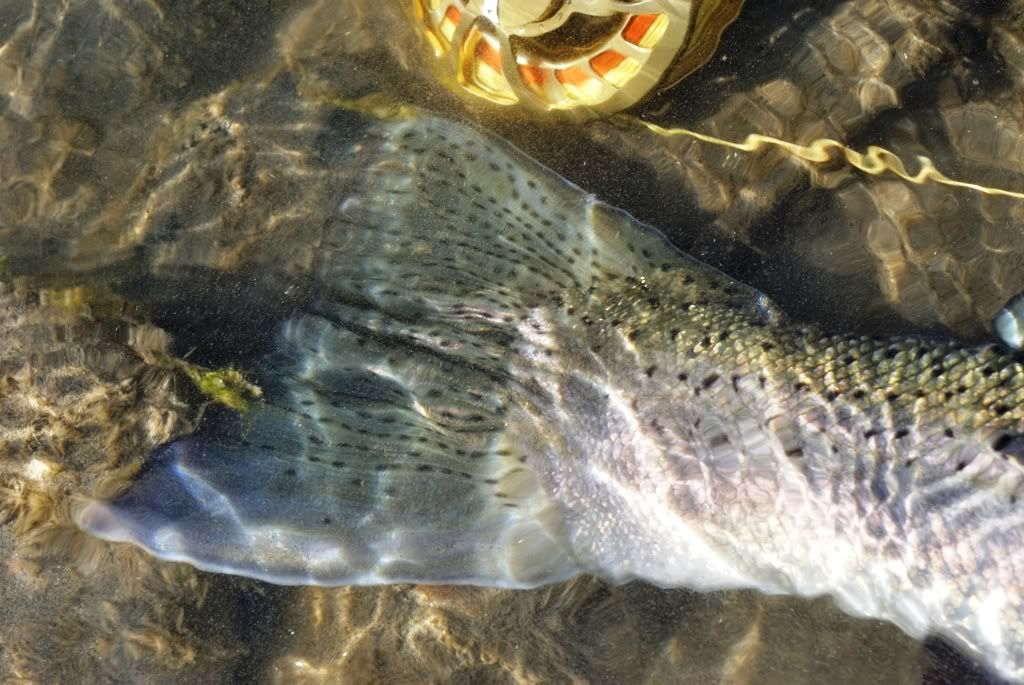 Yes it a wild fish not a hatchery brat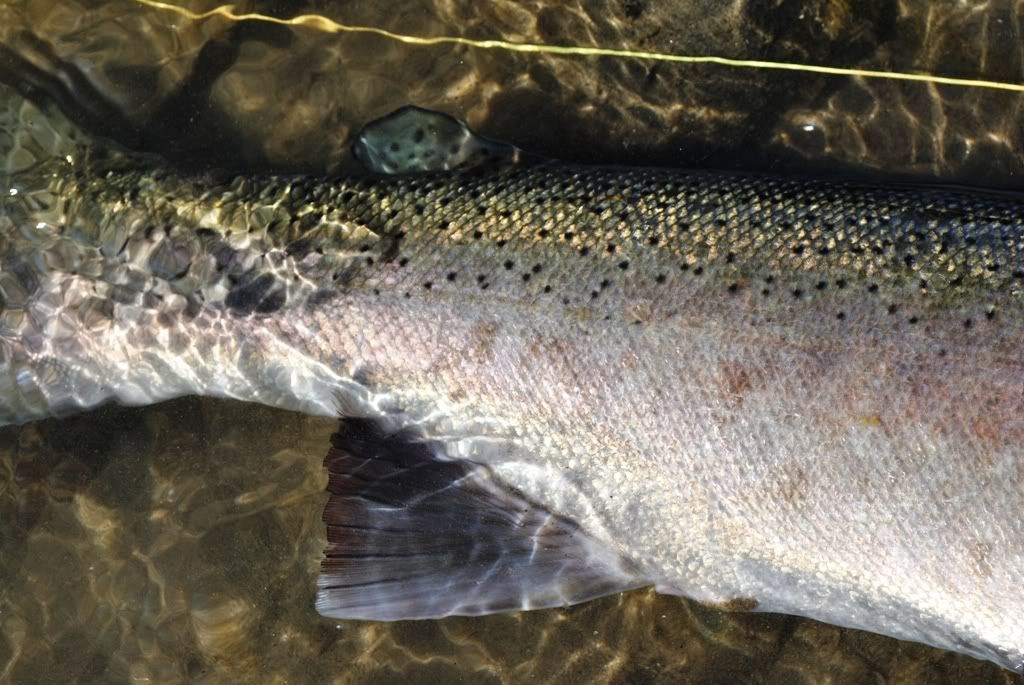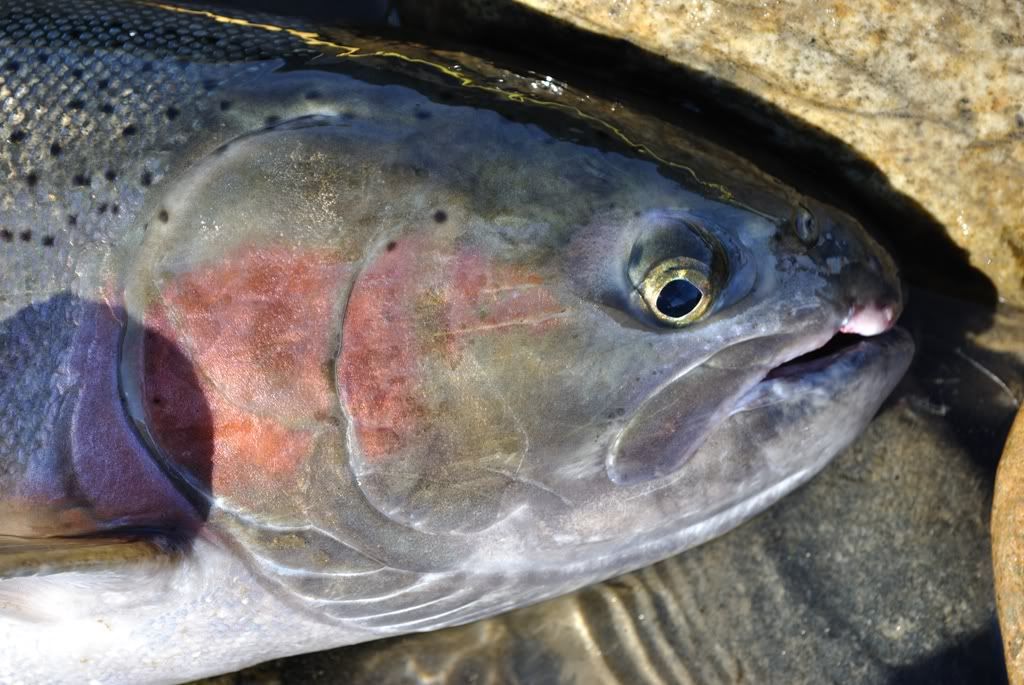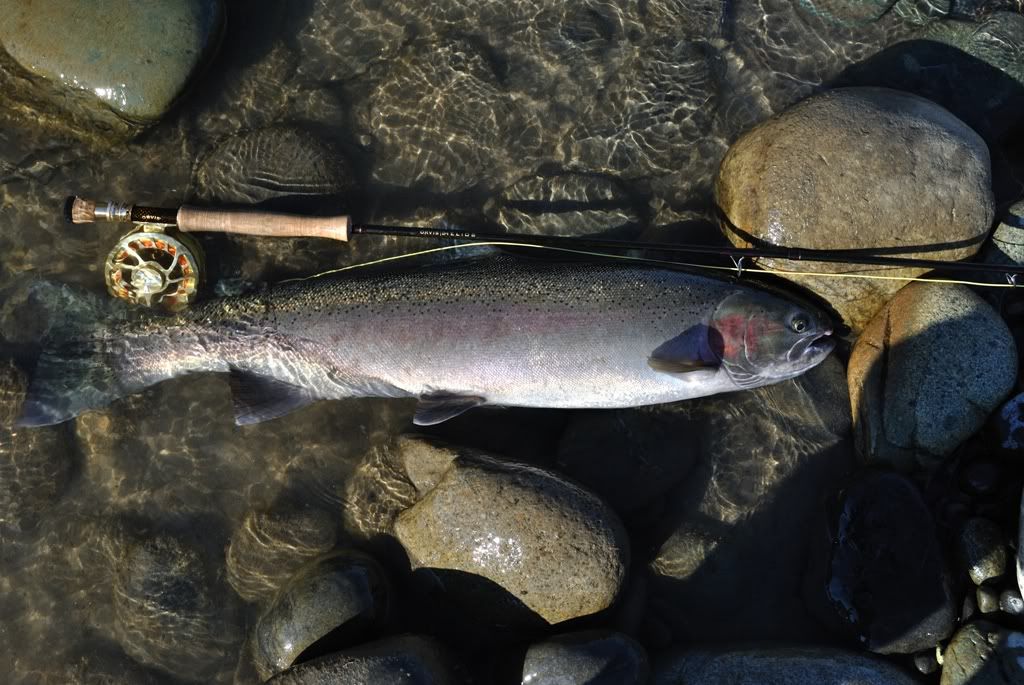 That was the only fish I ended up landing all day and I was fuckin stoked.