My 11th DIY elk hunt and 7th elk. This 4x5 came right to me a hour and a half into the season 100 yard straight on shot taken with a 7mm mag 175g partition handload. Right after the shot we got a nasty storm snowed a foot by the next morning. Took me from 6am till 3pm the next day to pack it out on the elk toboggan. I really need to get a horse but I don't even know what end to shove the hay in.
Camp
Me with my buddy's big old bitch taken with a old Ruger 358 and handload as light was fading we boned it out got it hanging then hiked out in 9 degree weather. Came back the next morning to sled it out.
Time for the work to begin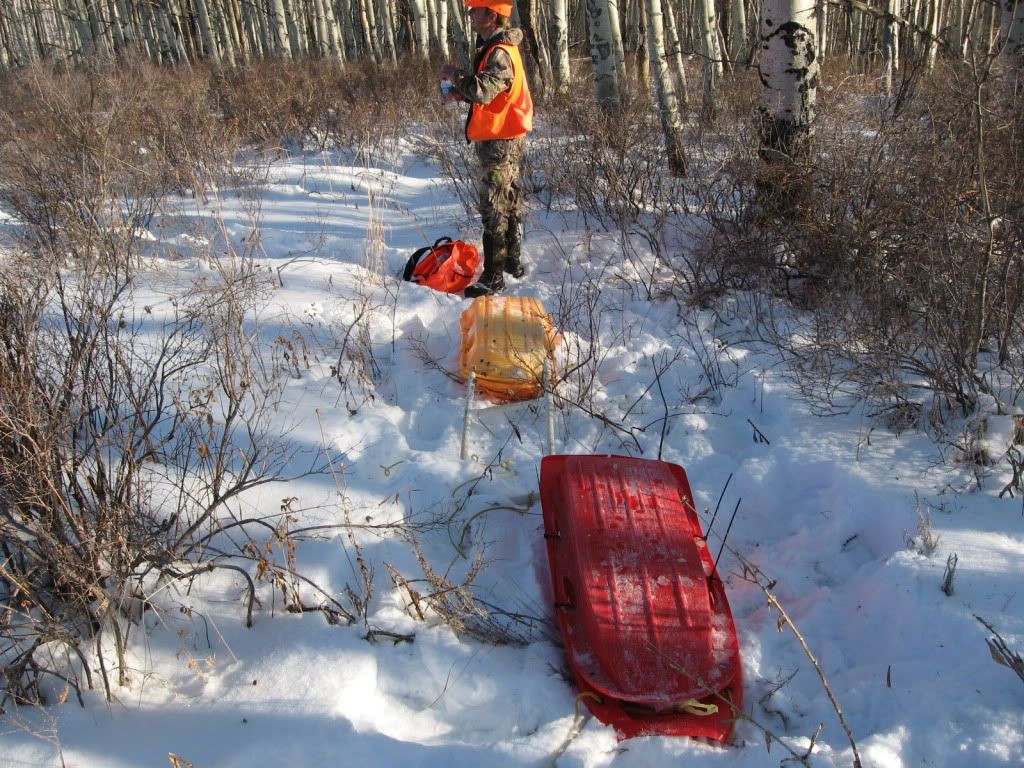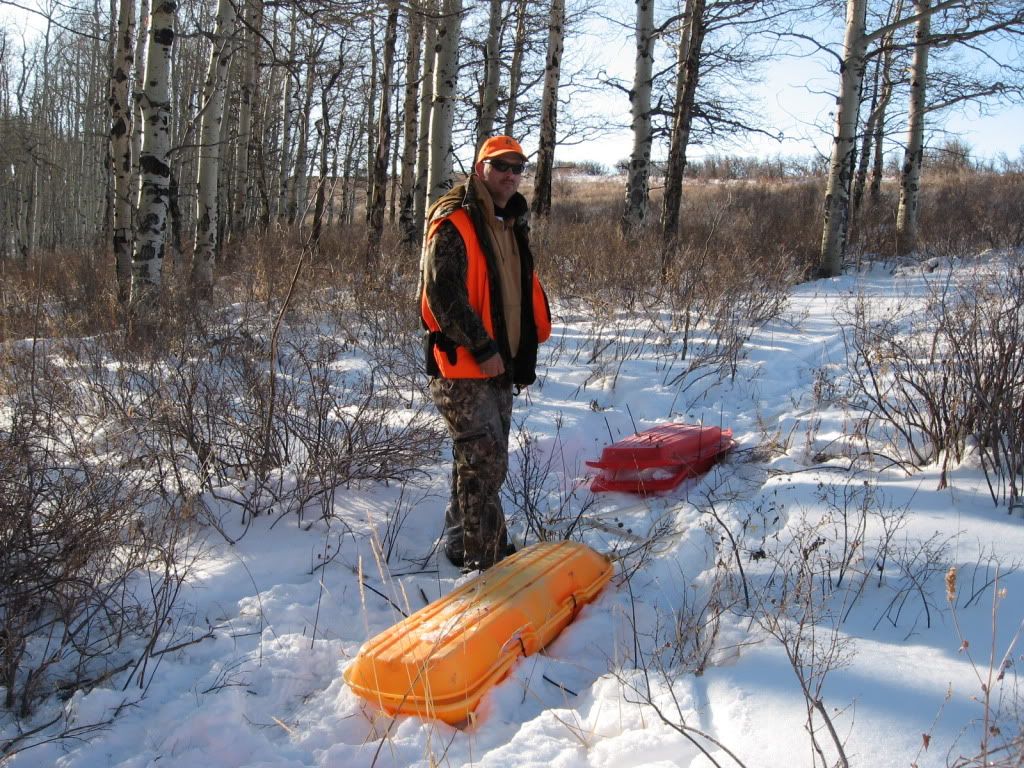 awesome....congrats
i'm heading for Montana in the morning and hope to see some success like that over the course of next week
not being a smart ass bit look into a real sled like the otter series. they pull great and have deep sides. Congrats on the elk.
the orange wally mart special work really good with some PVC handles we had 2 sets but the one came up missing