I'm mainly a freshwater guy, but i made a new year's resolution to catch some bigger fish (20+ lbs is the goal).
i'm 4-6 hours from the gulf coast, so i'll take a few weekend trips to see what i can make happen. i'll be doing this with all spinning reel setups.
i bought a 7' med action (6-15 lbs line) ugly stick, some 50 lbs test braided powerpro (equivalent to 12lbs diameter mono).
i'm thinking this should be able to handle some redfish, and whatever i can catch in the surf. (have this same rig in smaller sizes for bass, it doest great). i'll also use this for some striper fishing more locally.
am i on the right track here?
i hear gold spoons are good- any recommendations on those. i'm primarily after reds, but will gladly take anything else.
i'll focus my efforts around St. George's island in FL.
Thanks!
i love fishing for reds, spanish macks, trout, tuna, etc...been doing it all my life. i can at least let you in on a couple secrets.....
12-15lb test green. NO LEADER. You must keep an eye on your line and check for freying. If so, cut and retie. Reds tend to dive and hide under a rock and saw you off..so this is important.
get a graphite all-star rod. these things are about the best things around when it comes to feeling every little bump on your line. absolutely necessary to hook a solid red...lets you know when the sheepshead are nibbling as well.
i like calcutta reels for fishing the gulf. great drag systems, hold up well to the salt water, perfect for fighting everything on light tackle. they do great in the wind as well.
And of course, the key factor to snagging a red is....bait! Reds LOVE shrimp, so that is what I will cover. I can't let you in on my bait secrets
haha sorry. That's the fisherman coming out of me...but, back to the shrimp. So, a big problem with using shrimp to catch reds is you have to fight through all the damn sheepshead to get to the red fish. I personally HATE sheepshead, as they are extremely tough to clean, yield little meat, are spikey and spiney as hell, and have teeth that destroy your line as well. I would avoid these fish at all costs...but sometimes you just have to fish through them to get to the pockets of reds. A sheepshead will lightly bump your line as he picks off the shrimp without getting himself hooked...they are little bastards. Keep a pair of hookouts around for the sheepshead...you will be glad you did. You know it's a red when he picks the bait up and RUNS with it. Set the hook!!!!!!! And let him take some drag out, keep tension on the line, and keep him out of the rocks.
Anyway, back to the shrimp again....what I do when using live shrimp is: pinch the tail off. Then run your hook through the tail and then up through the body, forcing the tail to curl under. Make sure you make your hook exit through the side of the head carapace. This will ensure that the shrimp stays in tact during casting, and hopefully nibbling from unwanted guests. And when fishing with a live shrimp, their is no need to continuously reel and cast and reel and cast. Just keep tension on the line and let the shrimp do the work. The broken tail will emit scent the reds pick up on, and they will come get 'em!
As far as gold spoons go...that has always been a long used way to land some big reds. Many a large red has been picked up on a spoon...I don't personally use them as there is better bait imo for catching non-oversized reds.
I can't stress this part enough......BRING A BACKUP BAIT!!! No, not like an extra spoon in case you lose one...but if your fishing with spoons for example, be sure to also have a bag of dead shrimp *JUST IN CASE* they aren't biting on spoons. This has turned many a bad fishing trip into amazing ones instantly.
Anyway, I hope this helps a little in what you were looking for!. I fish the gulf in Texas, so things could be a little different. I live 4 hours away from the gulf as well, and fishing is my luxury.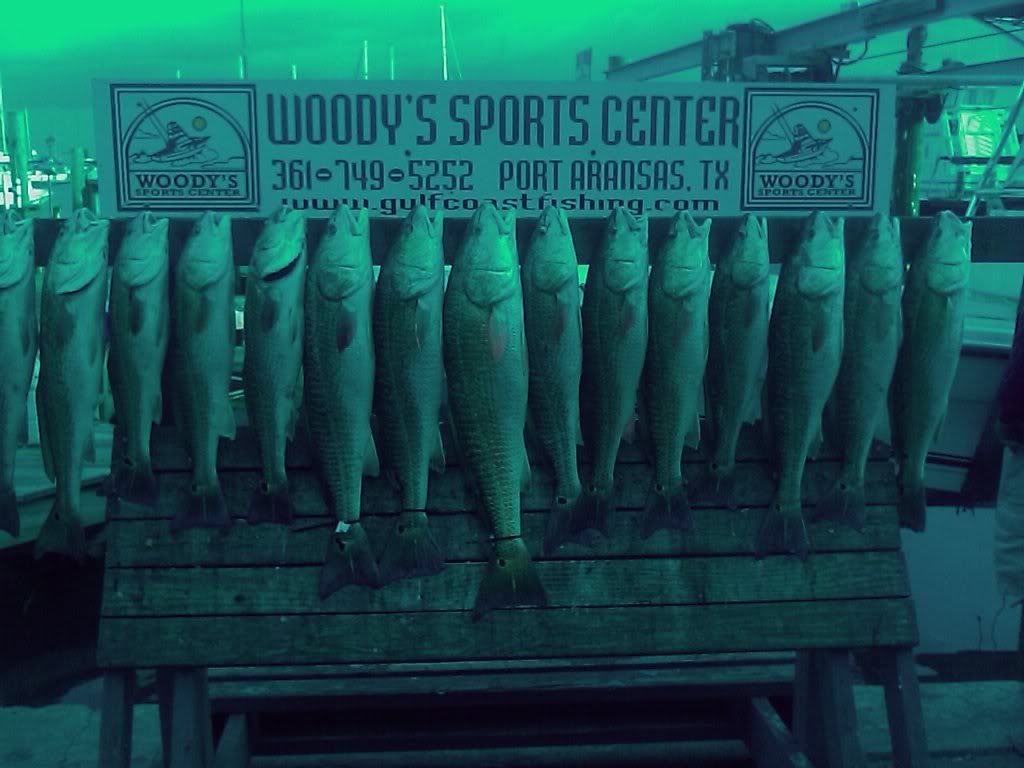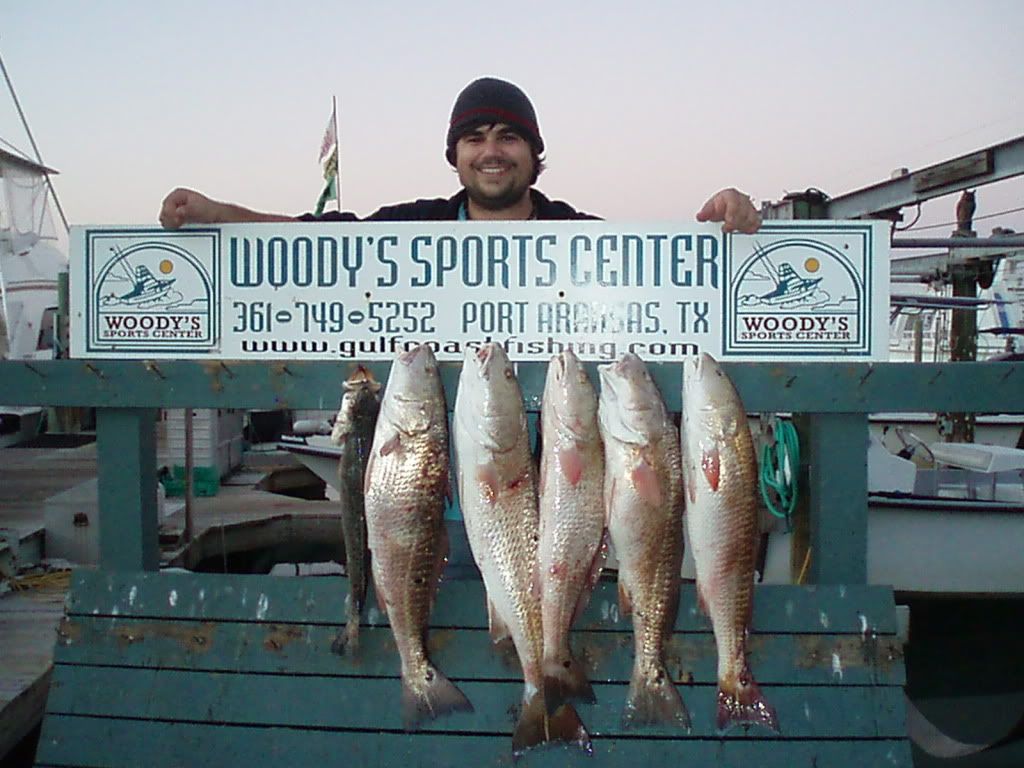 AWESOME!!! thank you so much!
Any tips for locating them? Will be fishing from the bank and maybe from a kayak.
i'm so pumped.
Early morning they will most likely be feeding(I am usually fishing by 6-6:30am). They are easy to spot in this case because they will be on top of the water. The nose of the fish will be poking out, sometimes a tail. I have seen them feed all day before, but they usually will turn off eventually. Look for schools of 2-3 heads, their are probably lots more. Sometimes you will get lucky and find a cool hole...especially on a kayak. They usually turn off for me a couple hours after day break, but my last trip in december we crushed them until about 2pm and then they turned off. Either that or we fished them all out of their hole! Haha.
I normally fish in the surf, or from a jetty in Port Aransas. Some people have the misconception that you have to cast as far out as possible from shore to land a large red..this can be untrue. I LOVE to fish the first gut, especially if there is a structure to fish around. Sunken boats that have run aground, rocks are great, and other submerged objects that would provide a protective reef-like habitat for the fish to hide around. The first and second guts can really yield some nice catches. Whenever I wade out to the second sand bar to fish in the further guts, I try to keep an eye behind me to make sure I dont need to turn around and cast into the first couple guts. Sometimes you will see reds running right behind you! Just keep your eyes open, and looks for the signs of a good hole.
Also, try to strike up some conversations with the local salty dogs. You can usually tell who knows what's what just with some simple profiling. Buy them a beer and see if you can't wiggle some fishing spot secrets out of them. You would be surprised how well this can work, what kind of long lasting relationships you can make, and how good the fishing can be with a little extra insight. And ALWAYS try to find out what the fish have been biting on recently...hopefully they share
Good luck on your fishing trip! Come back and post some victory photos!
Thanks again!
There will be victory photos- and hopefully more than one trip. Looking to find a good campground down that way. if i keep my costs low i can go a lot.
Thank you!