I finally got around to ordering an Ares Ranger belt, so of course I am going to purchase it from the fine people at LaRue. Thanks again to everyone at LaRue for having everything I need, and kick ass swag! Ill be watching the DVD shortly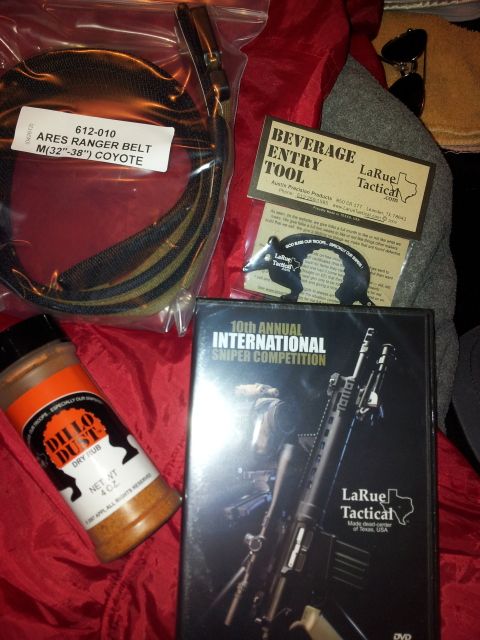 While I believe that I have made that exact same purchase before!
I got the same belt a few weeks ago. It's quite sturdy, and it doesn't look too bad either.