Adams Arms with Daniel Defense OMEGA X 12 FSP
hi guys,
what do you guys think?? it took a lil shaving to make it work. but in the end i think it looks good.
sorry about the crappy iphone 4 pics..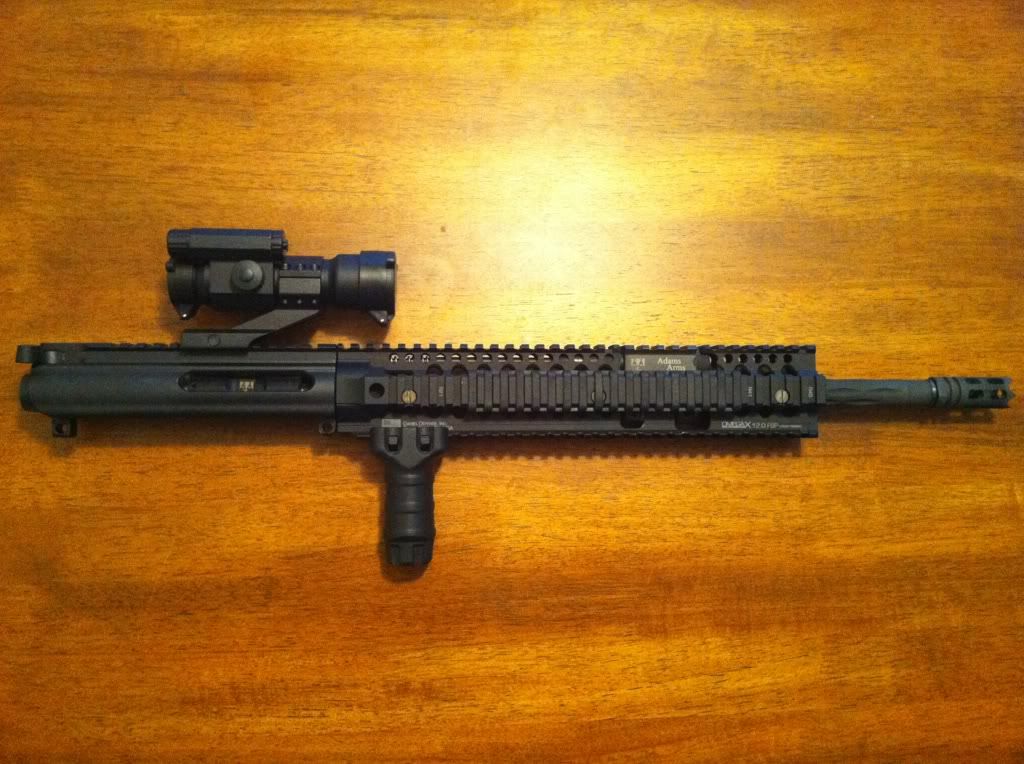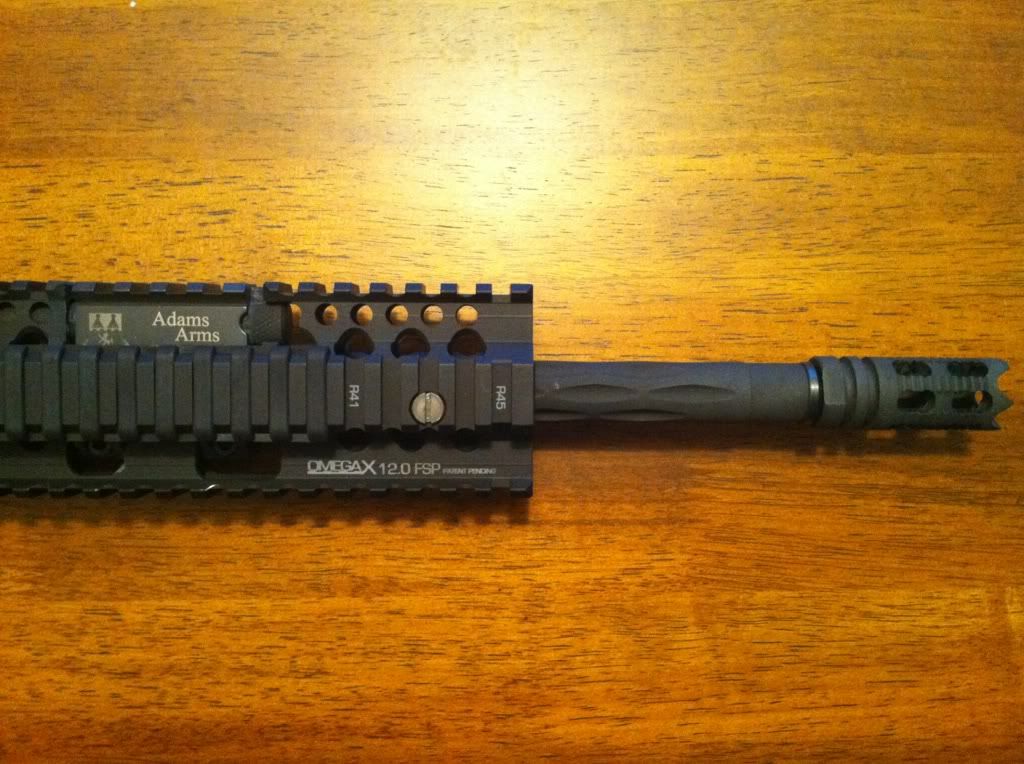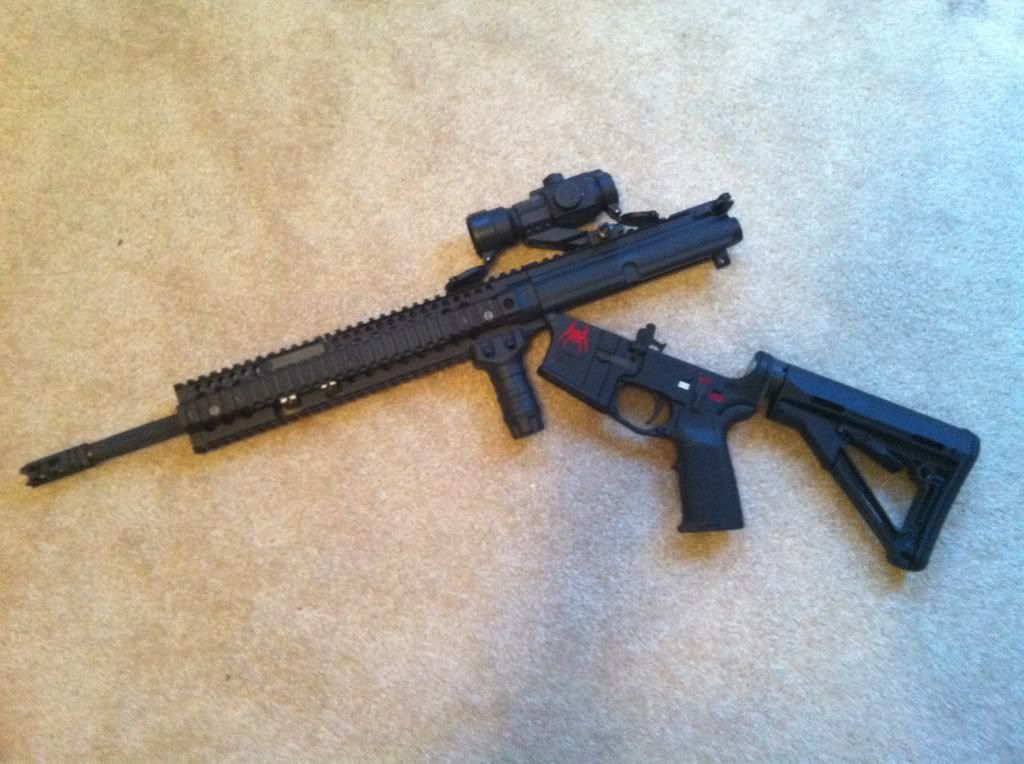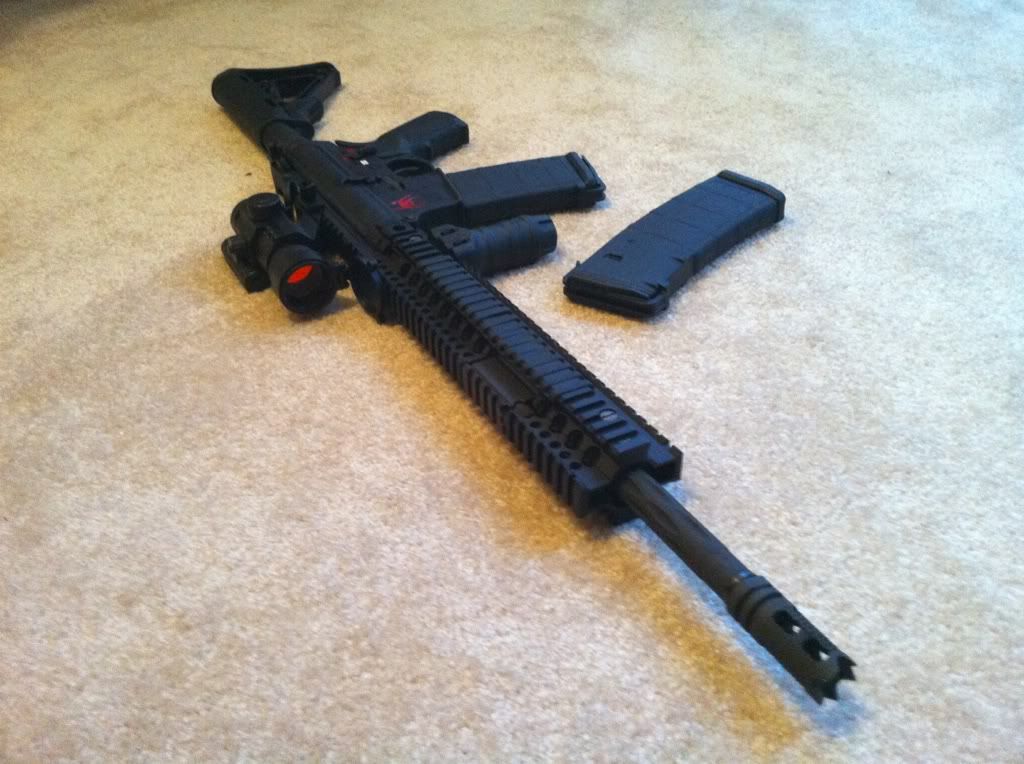 Looks great. Do the gas plug and op rod still come out?
of course, you just unbolt the rail .. its the 2 piece one.
Is the two piece still a free float tube?
What did you have to shave?

Nick
yes the 2 piece is still a free float.

shaved the opening of the bottom half of rail, then a tiny section of the top rail. a hand file and about 20-30 mins of work and it fits like a glove. there is no metal to metal contact with block and rail.
That looks good! Thanks for the info....

Nick