This the wifes rifle. We've had this upper for a while, but I recently finished the lower.
Spec's : Spikes 14.5 lw upper with pinned Dynacomp,Spikes BCG, Spikes lower with Stag LPK, Rock River entry stock, and a Nikon P223 3x32 scope.
She liked the idea of a fixed stock, and she is very tiny so the Entry stock works for her. Its kind of a neat little package. She likes it.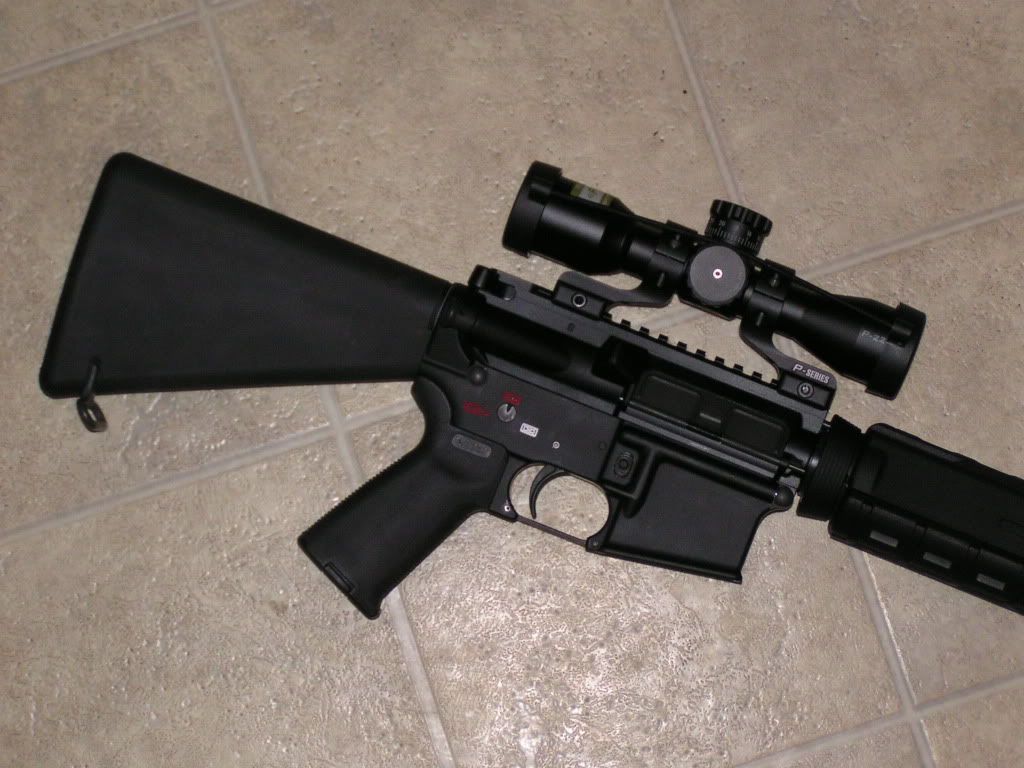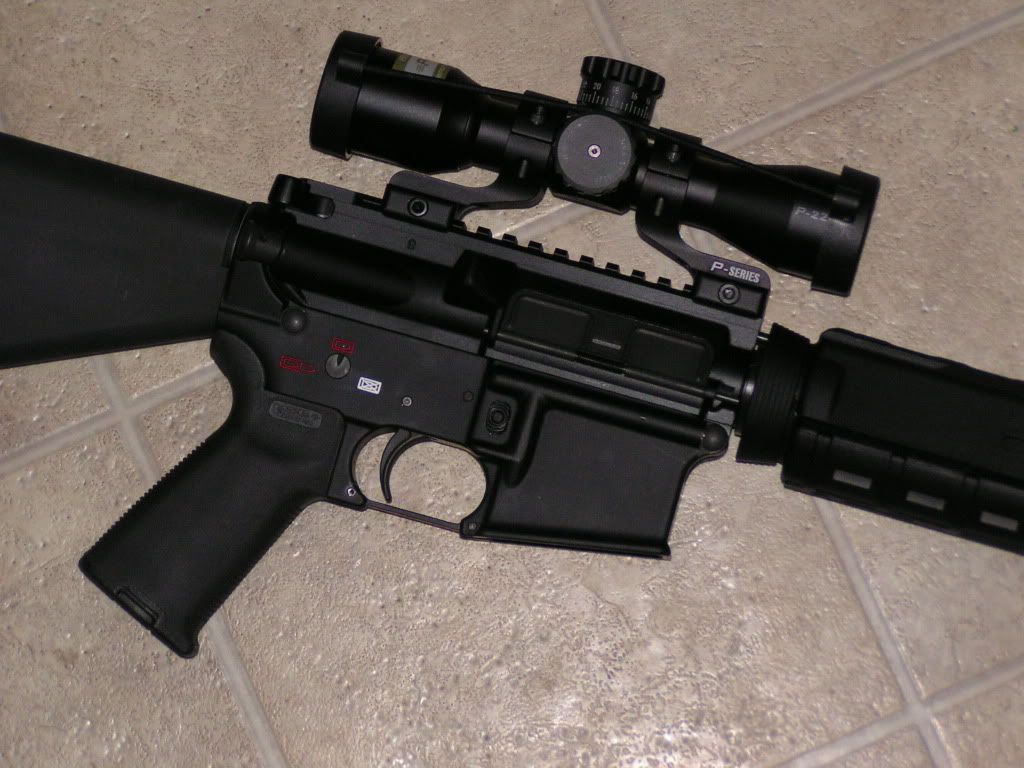 Nicely done! I like that its basic and clean looking.
as do I good work sir.
Nice looking rifle. My nephew would like something like that. He is 10 now and wants an AR like his dad and I have. I think I will run it by his pop. I never though about that entry stock for a small person before.
Very well done! I like that a lot.
Nicely done! Like the clean lines.
Good looking AR privateer. Very nicely done.