Sorry for the grainy pics, had to use my phone. I had to scout the entire interweb to find the OD handguard. Finally found it at the RRAGES ebay store.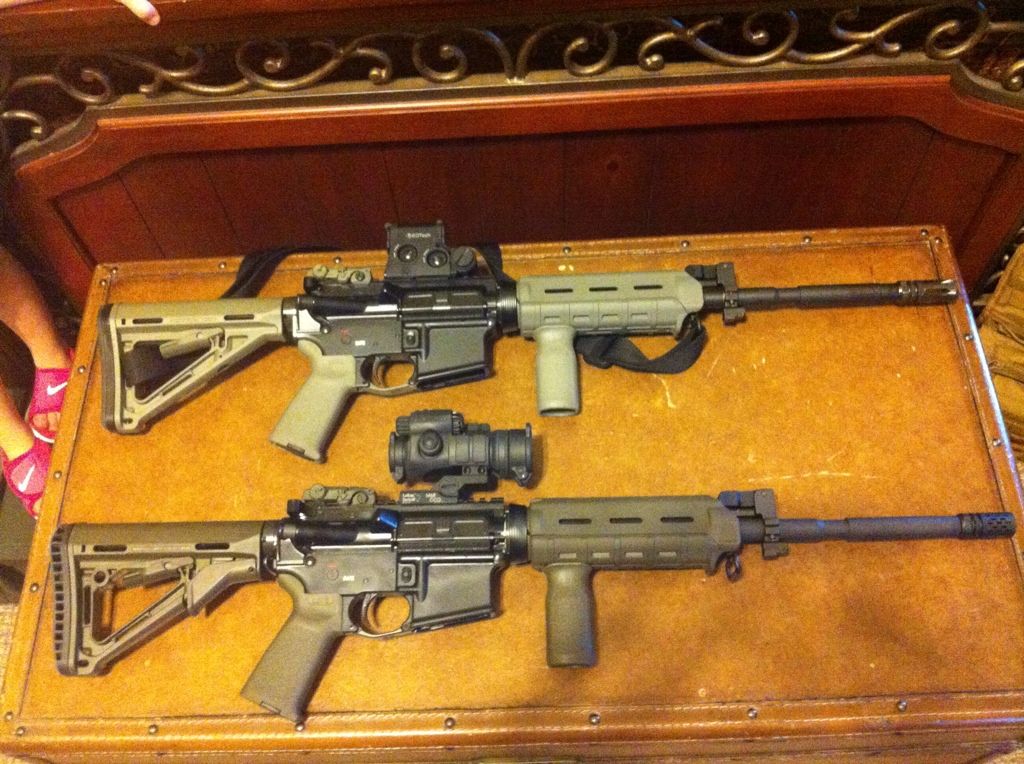 Top is foliage and bottom is OD.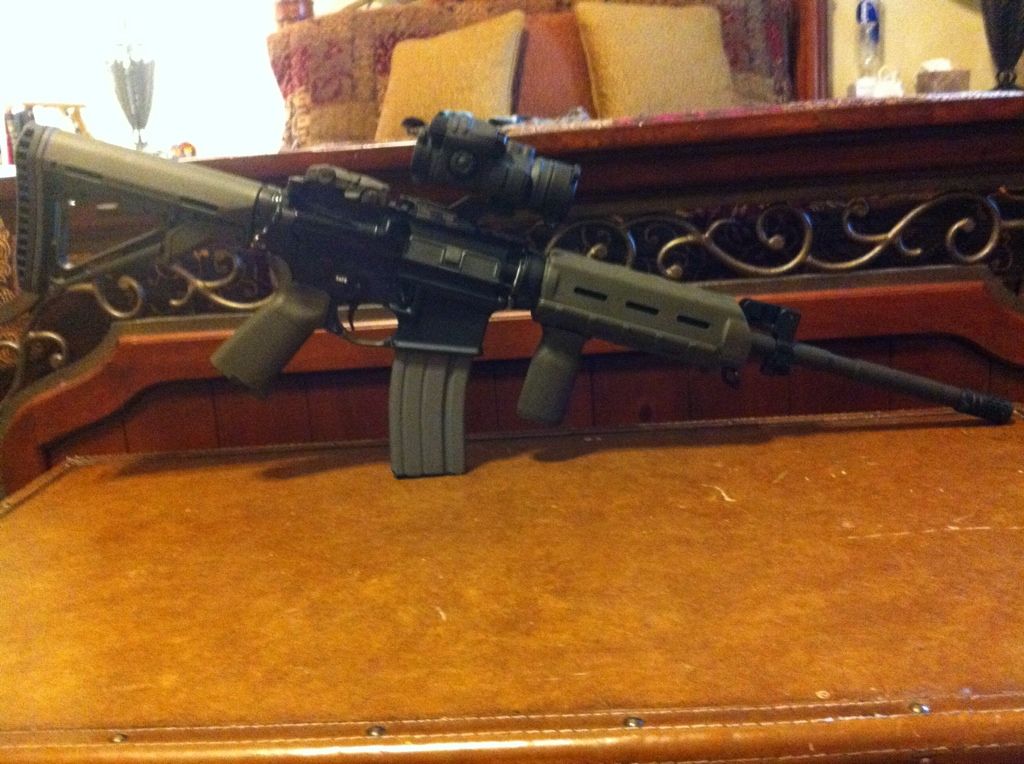 OD Green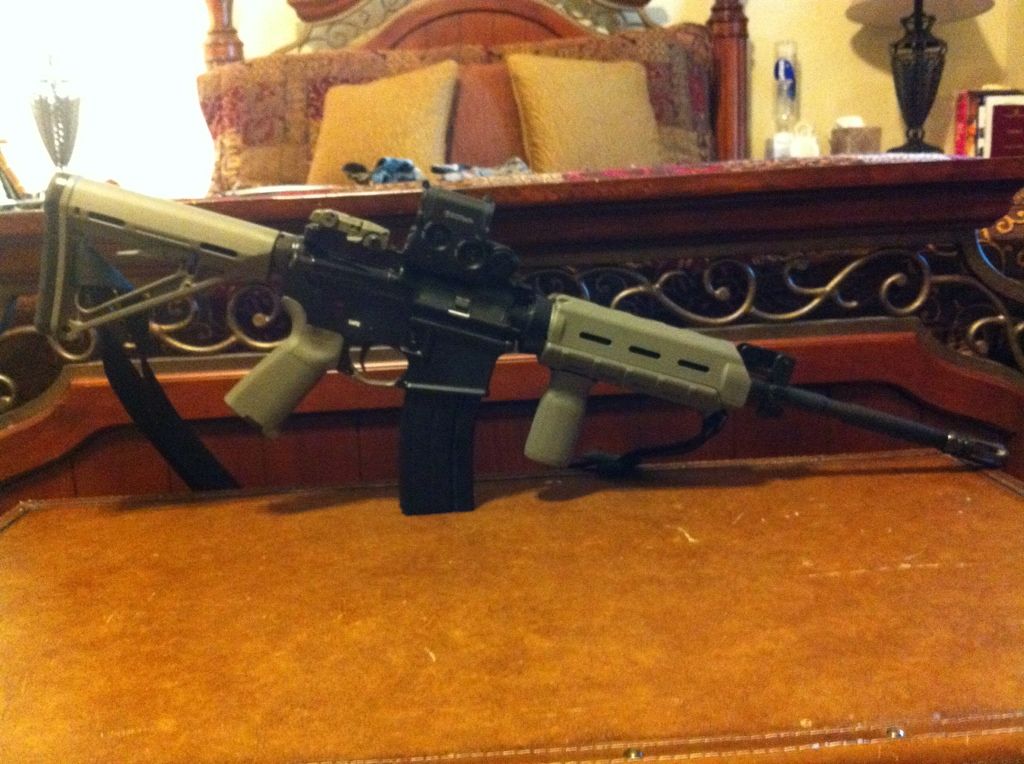 Foliage Green
Looks good. I have my UBR stock coming in wednesday, magpul furniture is becoming really hard to find. I found my stock on pk firearms and got it for 20 dollars less than msrp.
I know what you mean, I originally ordered everything from Brownells back in Feb i believe, received the grip, guard, stock asap, but the BUIS and handguard were on backorder. At first I was told early april, then early to mid may, then end of june, then to Factory Unable to Supply/Preferred Notify First Group (First to receive after shipment made). So I did some searching on the interweb and after a few hours, I found the Handguard from RRAGES ebay store and the RBUIS from Nidacast. Went on vacation and came back to some lovely packages in my mailbox