Pearce 1911 grip from AR platform
I picked up a Pearce 1911-style grip for my new AR build and it is top-notch.

The frame is steel and comes with a 5/32" hex head screw, a set of plastic 1911 grips and a rubber finger groove front plate cover.

I really like the ergonomics of this grip and can't wait to try it out on the range once I finish my rifle build.
Where did you get it from? Got pics?
http://www.pearcegrip.com/Products/AR15/PG-AR15M
If it works for you brother
Well, after doing a little research and shopping around, I ordered one from BudsGunShop. I like the looks of it and it appears it will be comfortable in the hand. I'm tired of the same old offerings from Magpul and the other usual suspects and this looks like something I might like. Worth a try anyway.
I don't know why I don't see more of these. I've had mine for years, every one who shoots my carbine wants to get a set.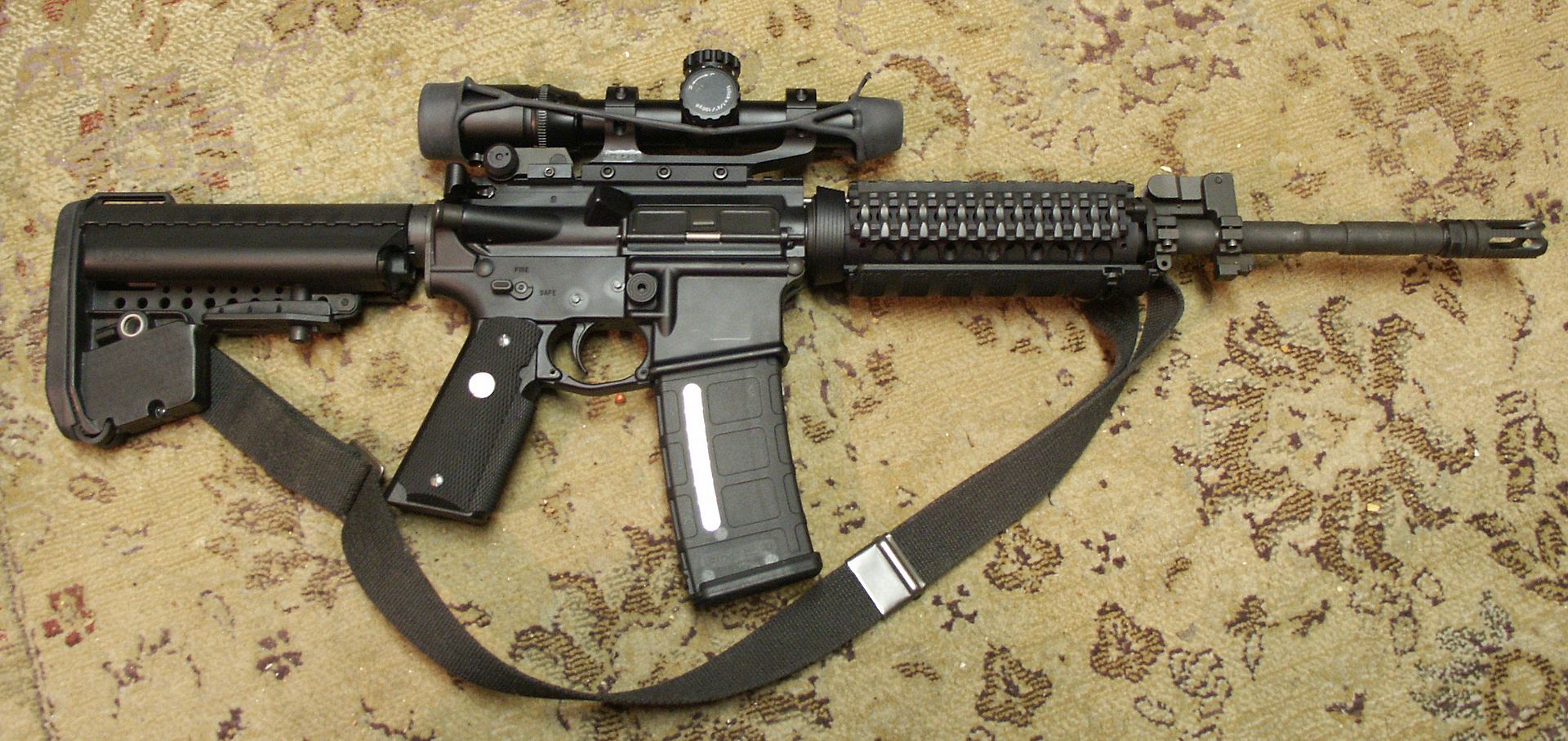 They stock them at my LGS in St Peter's, MO for $34. I could have ordered it from Impact Guns, but I have an excellent relationship with the owner of this gun shop. Great guy, awesome employees and prices that work for me.

I've got pics of it mounted on my lower in the BIY Forum.
My Grendel finally arrived and I got the Pearce grip adapter and grips installed.

I really like it. A beefy grip that fills the hand nicely and the grip angle is perfect.

Like everyone else, I had to trim the top of the left grip for the selector. Overall, it's good stuff.

I finally got my lower parts installed. I'm really liking the ergonomics. Going forward, I don't think I'll buy any other grip.
I could see that be ergonomic and I am glad you're happy, still kind of looks like a strange firearms mating.
I'm sure it's comfy and that is what is important, but I just can't wrap my eyeballs around the ugly of it.
Function over form for me.
I do agree, it would not look right with an A2 upper. I won't be going that way, this is going to be a pistol build so ergonomics are king.
Looks like....