I have one of these older style, traditional bulb style taclights. Would I be wrong to assume the bulb couldn't stand up to being used on an ak or shotgun?
I have had one mounted on an AK for a couple of years now without issue. I recently did an LED upgrade on it as well. Noticeably brighter with the LED kit and reliability should improve as well (not that reliability has been an issue).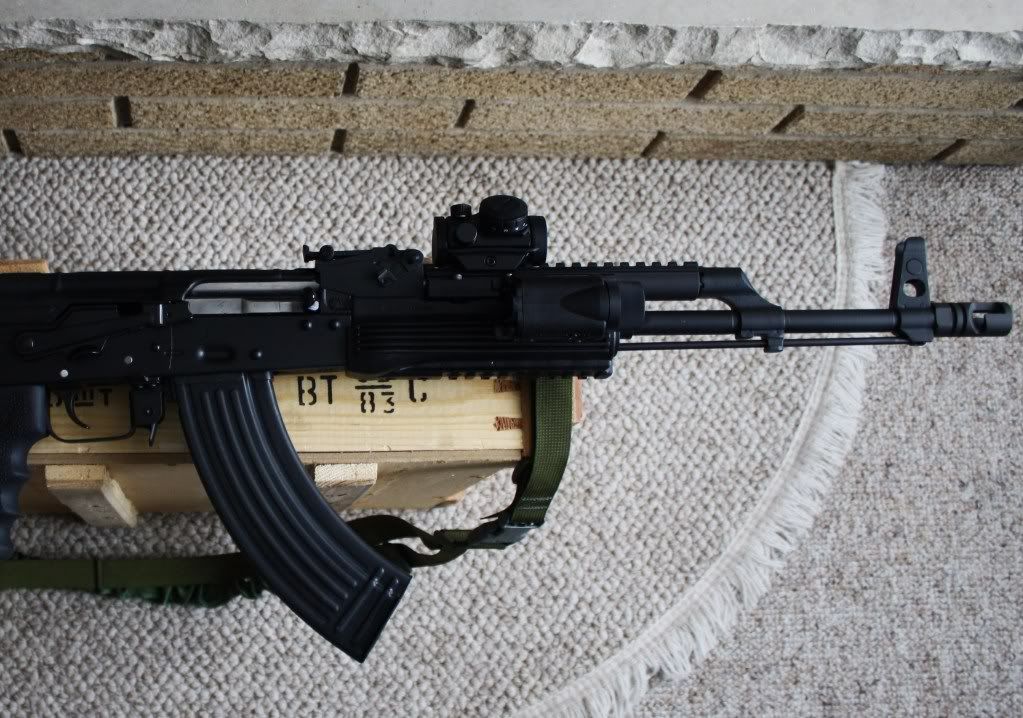 nice setup liquid. Not sure that setup would work for me, even if i could find the CAA lower handguards. I'm used to putting my offhand farther out so i'll either setup the light in an offset mount on an ultimak or directly off the gastube/ barrel. Do you anticipate any heat related problems?
The M3 has been on and off that rifle for the last couple of years, no heat issues to report. I do not run the M3 on that rifle full-time, I sometimes take it off at the range simply because it is not needed. It still sees a fair amount of live fire however. The CAA lower handguard mounts the light far enough away from the Ultimak tube that heat really isn't an issue.
Since the LED upgrade, the M3 now resides on one of my 7.62x39 ARs. The LED upgrade kit is nice, definitely worth considering if you stick with the M3. The light output is significantly increased and it is a whiter light. I like the M3 a lot more after going LED. Link to where I got mine below:
http://www.ar15.com/forums/t_2_142/210010_Factory_Insight_LED_conv__modules_for_the_Insight___Streamlight_M3__M6__M3X__M6X__M2_UTL__X2_and_X2L.html
Nice price on the kit and outstanding customer service BTW.