Questions about finishing a conversion
I picked up the gun in the photos for $499 shipped and I'm looking to finish the conversion. It's a 5.49x39 Saiga. I know I need handguards and a couple other parts... Basically, I'd like to know what parts I need to finish out the front of the gun. If you have recommendations on good parts at a reasonable cost, please let me know. I appreciate the help in advance gents.
gas block
front site block
gas tube
cleaning rod
74 compensator
lower hg retainer
round file

Originally Posted By nictra:
gas block
front site block
gas tube
cleaning rod
74 compensator
lower hg retainer
round file
I'd also add K-Var US made AK-74 furniture set. That will give you the new hadnguard set you'll need and replace your stock and pistol grip with AK-74 style components.
yes, that would be a good thing too. If you don't already have your parts count get that stuff too.
Thanks so far. I've been looking at the parts online, does any one know of a good front sight block (threaded so I can put a brake on) for $50 or under? They seem to be a little on the high end...
go look on theakforum.net. there are a couple of people over there that sell them
It looks like you have the HG retainer grooves cut on either side of the barrel, but have you checked the top to see if there is a groove for the locking lever to seat in?
I had to cut both side grooves and the top on my friend's Saiga but it didn't take long.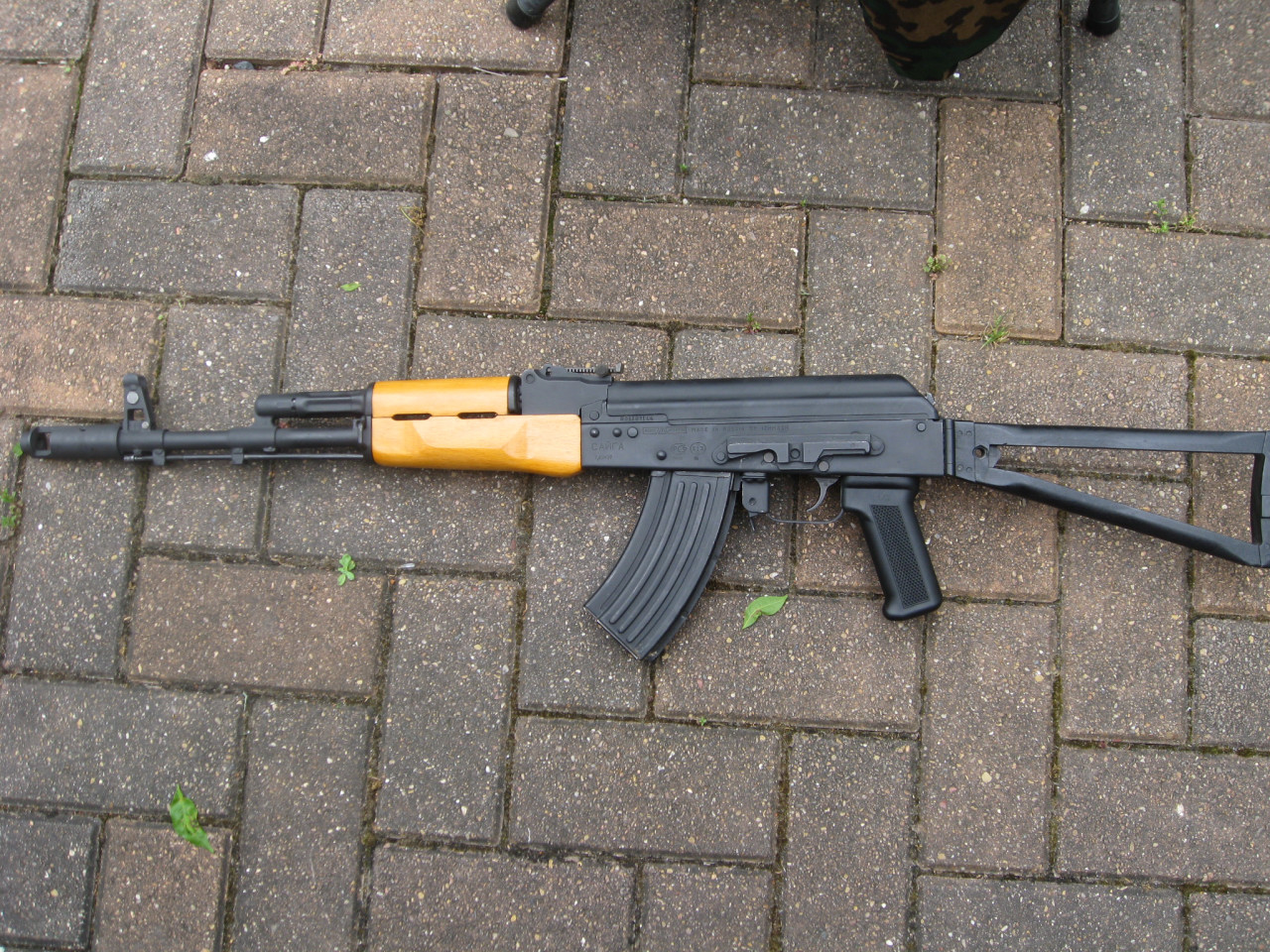 Z
5.45 Saigas all come with receiver dimples and the side flanges cut into the barrel, but the top retainer cut isn't done. Luckily this is easy to do with a round file.
Interesting info AE, I have only bought SGL31's and haven't had my hands on a 5.45 Saiga yet

Thanks



Z
that's why I listed round file. On an interesting note, I bought a cheap pack of round files from Harbor Freight and have done 3 rifles now with the same file and it looks like it could do 100 more.