Romanian Ak's
I've recently purchased my Romanian Ak47, and I want to share it with everyone...even though everybody has their own guns. Please feel free to share your pictures.

You first.
Love my Rommy
It took me forever and a half to figure out how to get pictures on this ruddy website...I'm pretty new to it. But here ya go here are some pictures of my romy ak
This is the gun. It has a green dot reflex site, and a shell deflector
Here you see the muzzle brake that I purchased and installed.
I haven't had this gun for very long but I already absolutely love the thing!
Sorry those pictures turned out small...lemme get some bigger ones.
Dude that dark color of your wood furniture is awesome!
What the hell are you doing in my back yard taking pictures on my fence!
Sorry OP, just goofing,
, that was a picture of my first build, nothing to do with this thread other than the fence.
I got a single point sling mount for mine. This is THE ONLY one I could find anywhere.
Here's how it hangs:
" />
Originally Posted By Gunther1687:
Dude that dark color of your wood furniture is awesome!
Gunther, what did you do with your wood? looks nice.
The wood on my stock came like that when I bought it believe it or not. At the gun store I went to they didn't have much of a selection of ak's...but I liked this one...it was unique.
still working on the antique cherry furniture, one piece to go
These are the only pics I have of my Romys' at the moment
Forgive the SKS it kinda snuck into the picture
Hey!! <runs off to check safe and fence>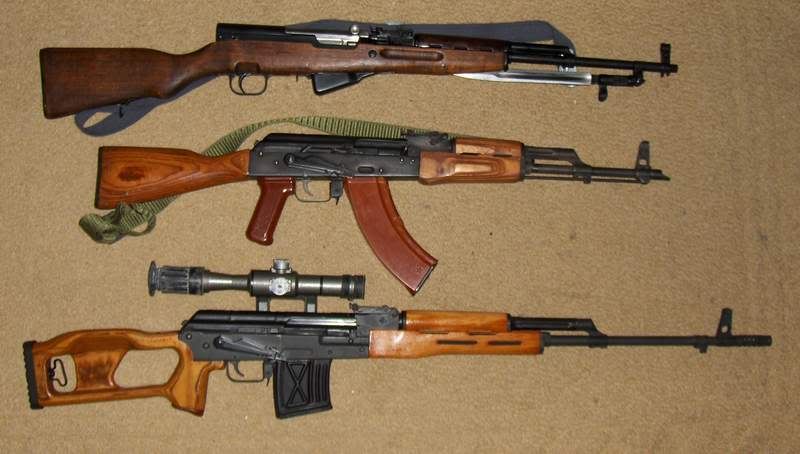 I still need a Romy Tok and M44.
2011 WASR 10
OP, Nice rifle! Dig the finish! I'll play too...
wow nice romys everyone, please dont bite my head off, but heres my cugir family
aes10b rpk
mini draco
psl 54c
romy m10
REALLY digging that red furniture and birdcage muzzle device!
I shamefully took my Romanian to the range for the first time the other day. I found POI was 3-4" to right. The range was closing, I have OCD and want the post in the center of the ears, so I went home and googled how to adjust the AK cant.
Unanimously, "hit it with a hammer" was the response. The AK might be my new favorite rifle
Not mine, but I got to handle these on a trip to Romania.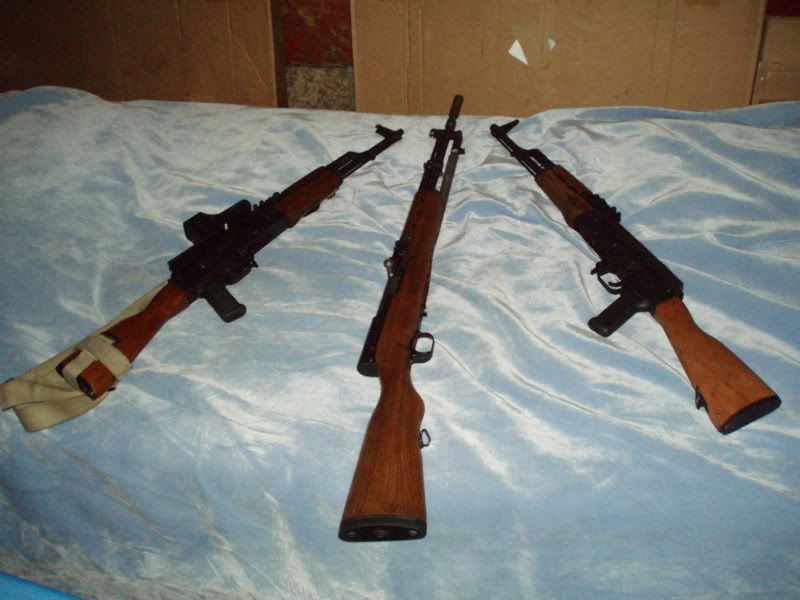 SAR1, Yugo, WASR
One of my Romanian SAR-1 rifles.
The optic is a Russian KOBRA.