I took my Saiga 12, skeet shooting a month ago. The way the factory sights are make it tough for wing shooting, so I didn't do to well with it at first. A week before my pheasant trip, I decided to mill down the rear sight so that I only saw the front sight like a traditional shotgun. After I did this I painted the front bead red with some of my wifes nail polish.
This modification is what did it for me. Now its sights are just like my other shotguns, and I shoot skeet with it very well now. I placed second in a skeet competition the night before our hunt, so I had plenty of confidence to run it the next day.
Some pics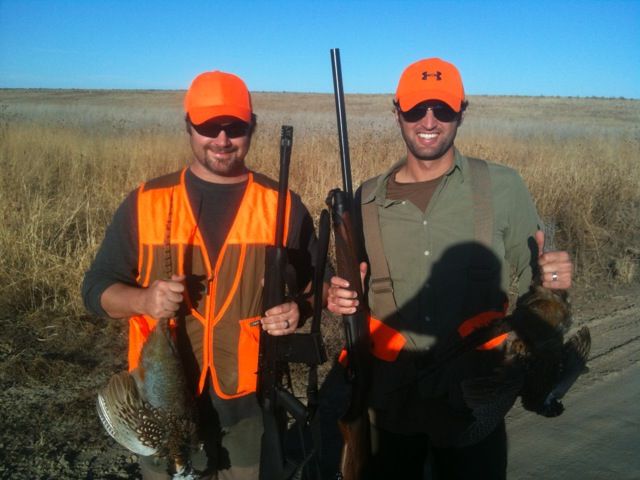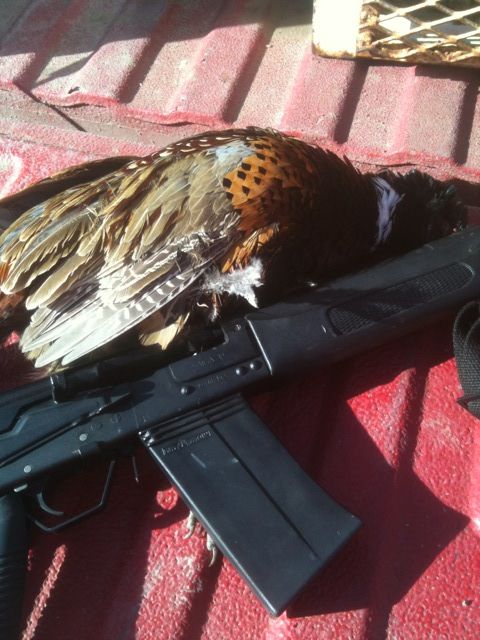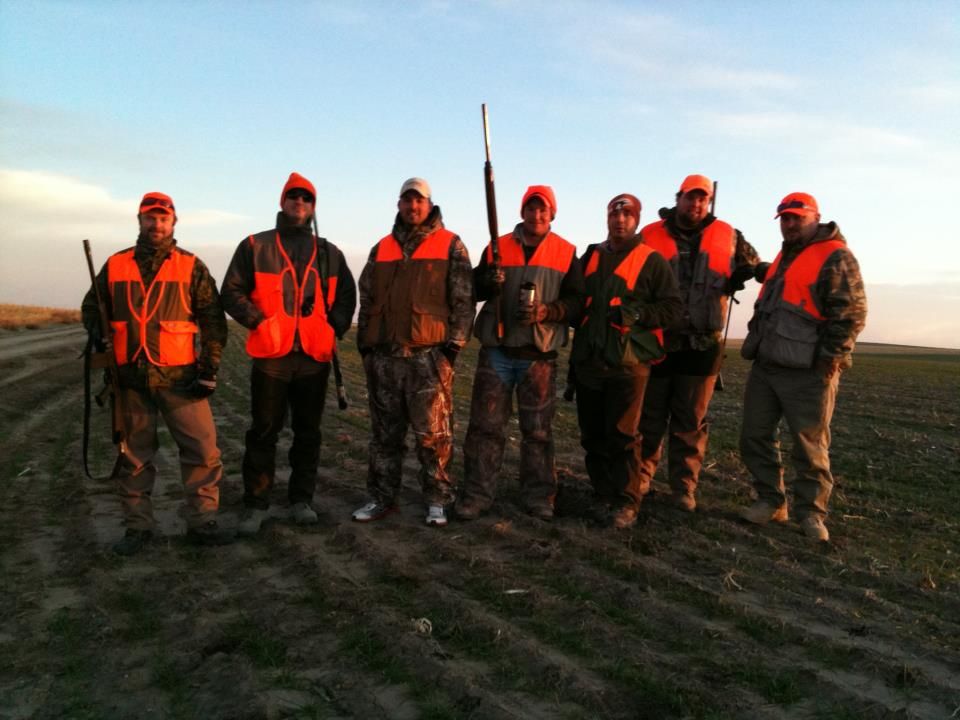 Nice pics. Saiga 12s make fine hunters. I use my converted S12 for grouse hunting all the time. I bought it specifically to hunt with.
Awesome. Nice work. I've been thinking of adding one to the collection for hunting.
Originally Posted By Gloftoe:
Pretty slick! Where'd you hunt pheasant?
Thanks! We hunt them in Oakley Kansas every year. My best friend has an uncle with alot of land up there, he is a farmer.