Seems like a lot is going on with minis here. Do appreciate the sharing of info. Just picked this up a couple days ago. Need a rail, sling attachment and muzzle device. May end up SBRing it eventually.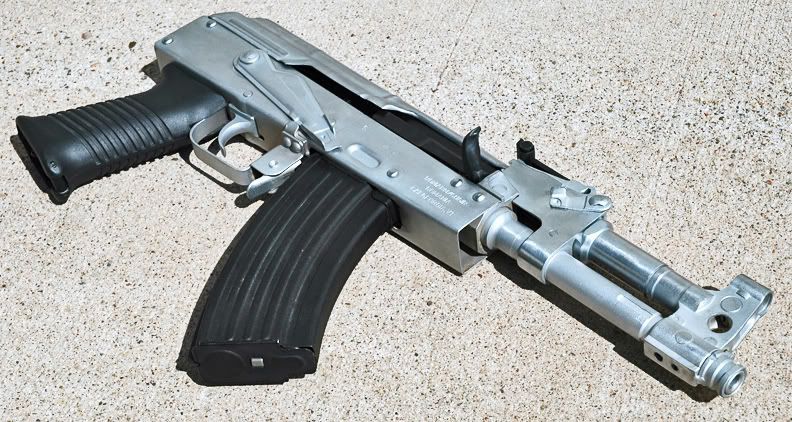 Interesting, very nice.
It came with a chrome mag, bakelite grip and wood forearm. It is in the process of change. I like the 20rd tanker mags for compactness.
Tried a 30rd Bulgy mag instead of the tanker, also OD green from wife's rifle.
I like the "less contrast" with the OD and chrome. Have been seeing a few colored rails in OD and tan. Makes me wonder what the tan/silver would look like.
You mentioned a sling attachment. If you like single point slings and are going to keep the Hogue grip then I have a very strong option that only costs pennies. Take some 550 paracord, cut to length so that when you tie it in a loop one end loops over the grip screw stud and the other sticks out past the trunion about an inch. Take a piece of heat shrink tubing and shrink with a heat gun or hair dryer over the knot only. Cut a small channel in the grip rubber so the loop sticks out the back of the grip and allows the grip to mount flush. Loop the sling attachment over the grip stud and tighten down the grip. This thing is strong enough to suspend a VW beetle.
MadDog