Not to long ago my buddy bought himself a Crossbreed holster for his carry M&P.
I thought I could do similar quality work for way less and no wait.
Breakdown:
Crossbreed clips-$10
Horsehide-$12 for a 36x14
Kydex- free samples from the leather place
Hardware- $3.50
I formed the Kydex, put it in a homemade press, then had to do a little bit of heatgun tweaking. Then I cut the leather to size and then beveled the edges, put the kydex on, adjust cant and made the holes. I then made the "combat" cut, and installed the clips and hardware. All in all, a good little project. Enjoy!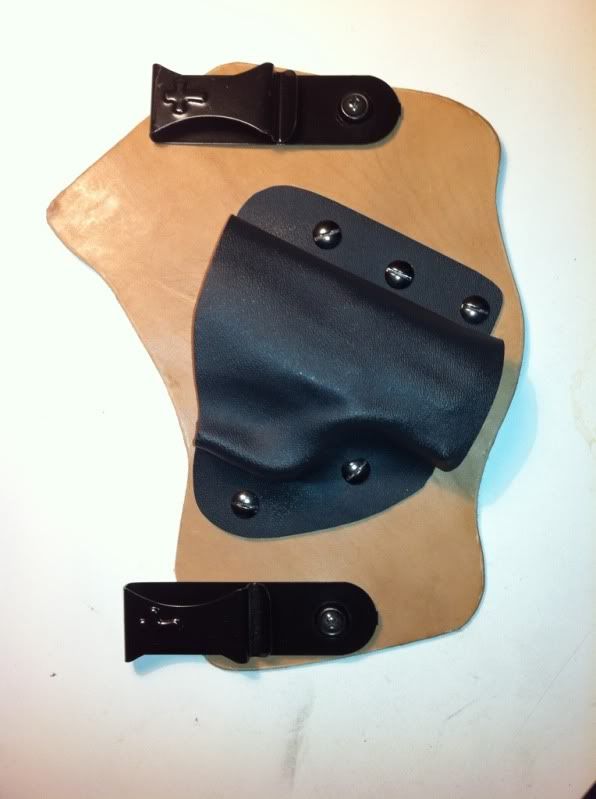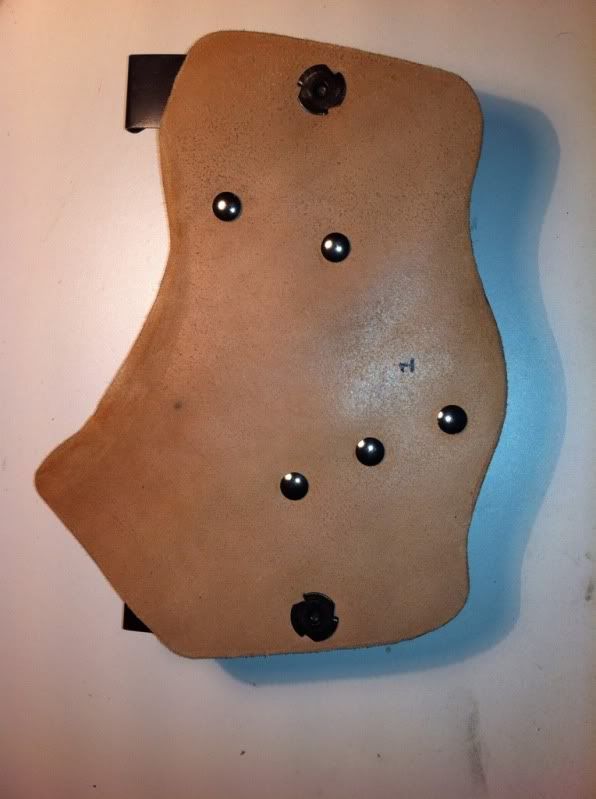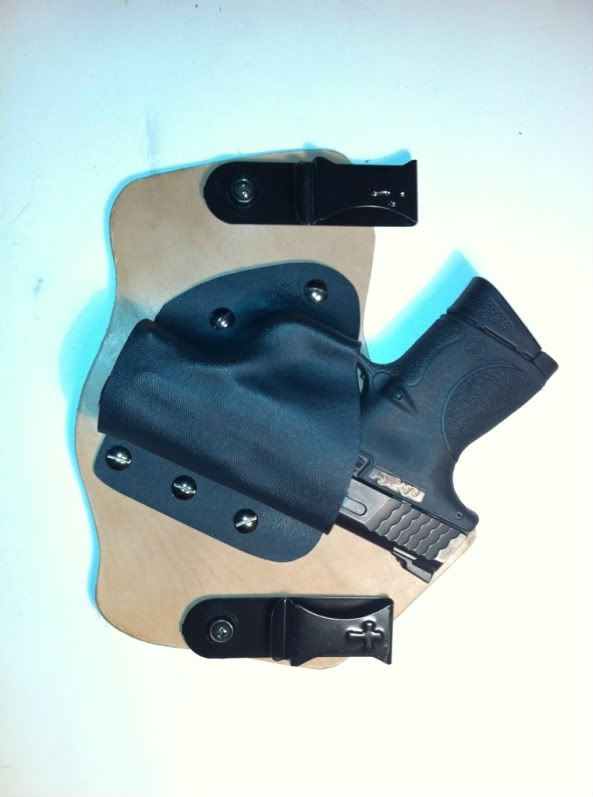 Wow. Looks awesome!
Nice... thought you were showing us the crossbreed .. haha good job