Question regarding DE finishes
Im looking to get one finally and i have a few questions. Im looking at the Polished Chrome and the Bright Nickel, but im wondering which one has more of a bright "Mirror" finish? I cant tell over peoples pictures on the internet because everyones lighting is different. Also do any of these finishes fade more than the other?

The fading thing also brings me to this question. I noticed there is 24kg and Titanium Gold. I hear the 24kg finish fades quicker than the Tit gold, is this true or is it just people not taking proper care of their guns? Im all about keeping everything in perfect shape after i shoot.

What im really after is either the Polished Chrome with 24kg parts or the Bright nickel with the 24k but im wanting more of that Mirror finish like i stated above.

Comparison pictures would be cool

Thanks
seriously no one?
Fine...I'll answer
Polished chrome is the most mirror like. "fading" isn't really a problem with any of them. STAY AWAY FROM THE 24K MODEL IF YOU SHOOT A LOT!!! The finish is not for serious shooters. It's more of a "Look at me" finish. I have the TI Gold finish and it is bitchin. 300 rounds of 50 through it so far and it looks as good as new. It will come home black but with a little breakfree and a coat of RemOil...polishes up like a mirror. The 24K parts look like s$#@ so stay away from them. I recommend either of the Titanium versions. The finish is actually harder than the metal the gun is made from!!! Here's a pic of my TI GOLD.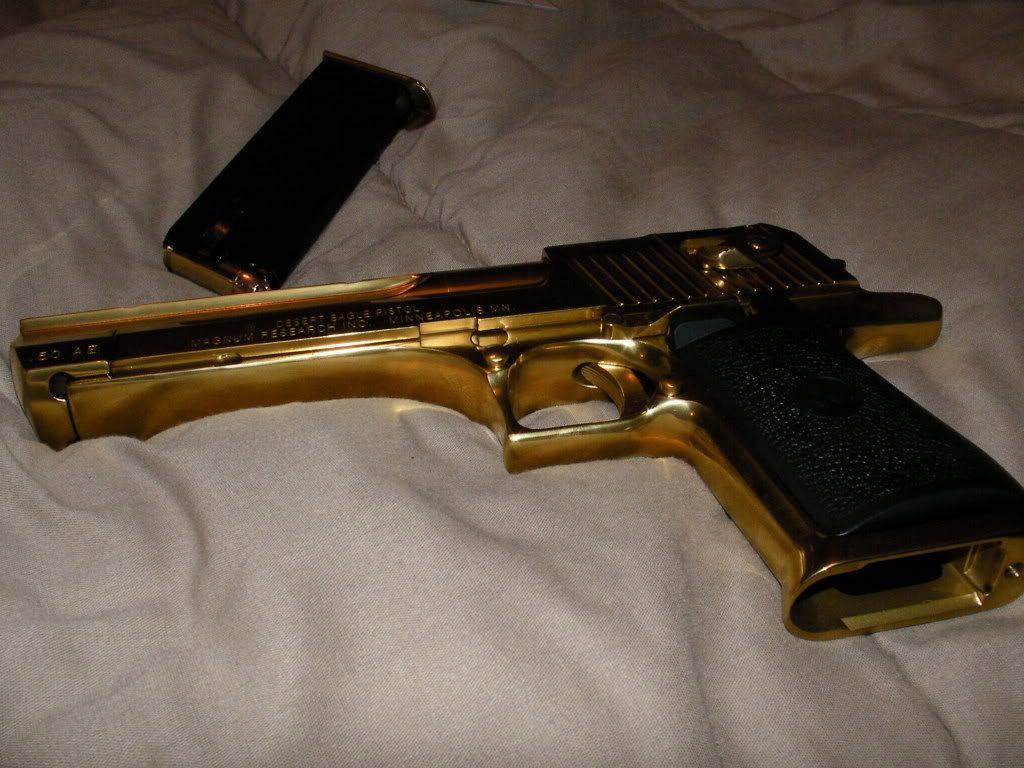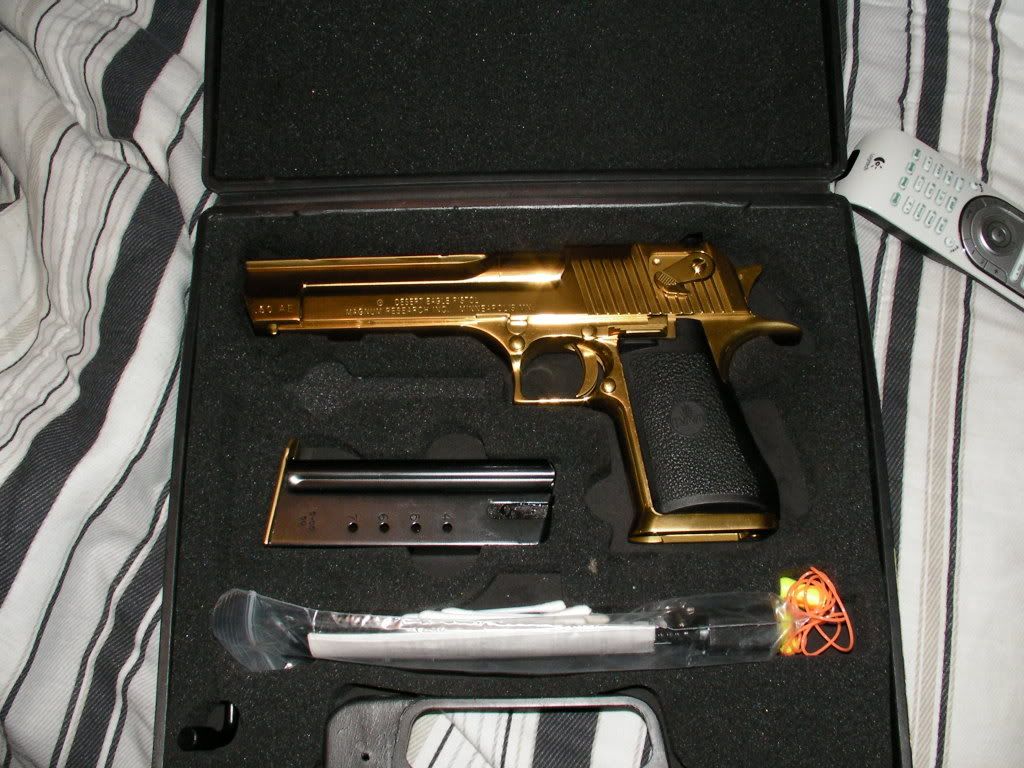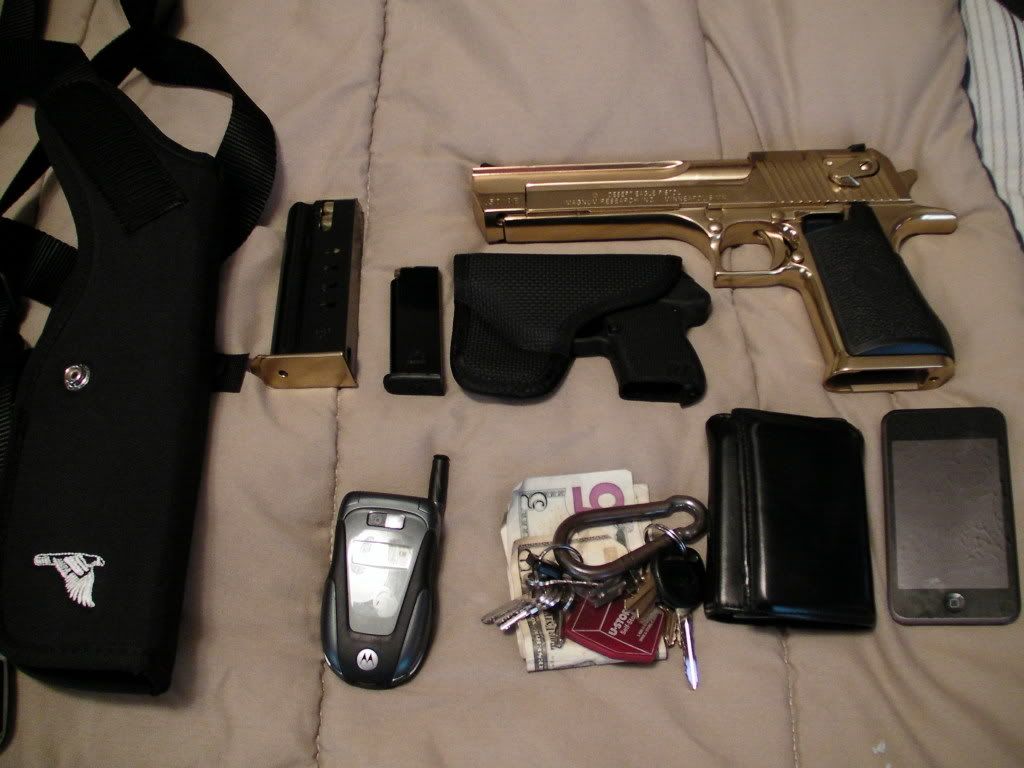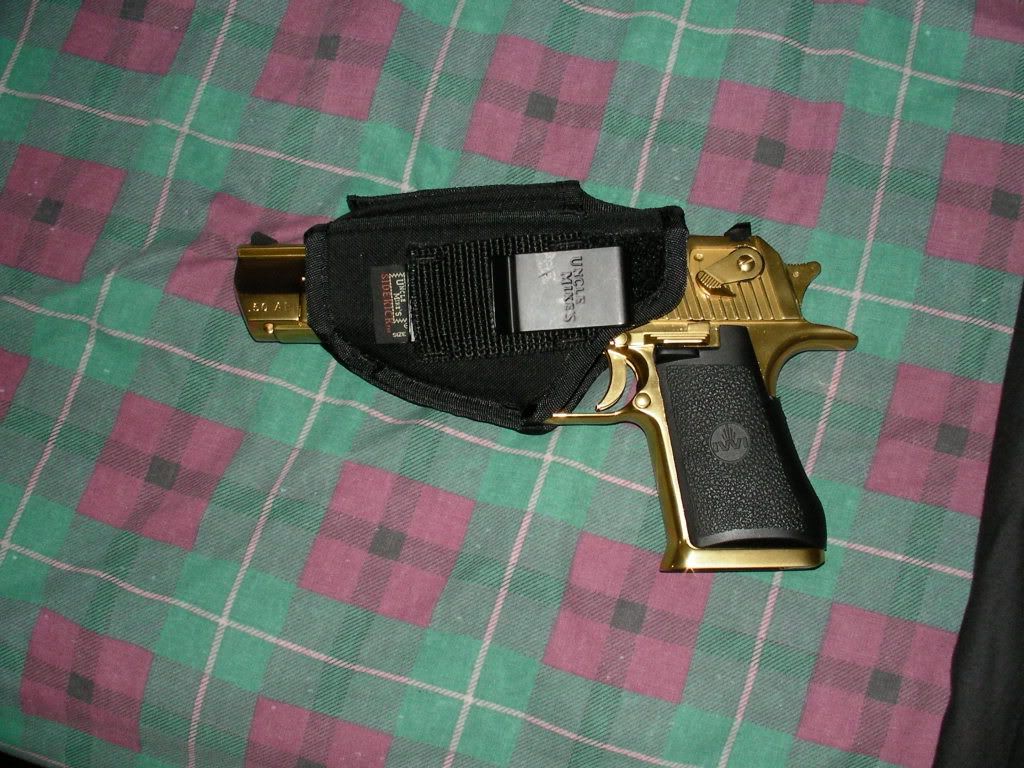 awesome thanks for the reply.

So as far as the Chrome with 24k parts go, you say the 24k parts look like shit right?

Also how heavy is that bad boy holstered? I only held one in my hands

Thanks
I dont think it would look good personally. Weight wise...definitely need a shoulder holster. I like the nylon because it is more comfortable.It will take some getting used to as the gun weighs about 4 pounds. My deagle is my primary CCW so I am used to it. If you don't like the gold get the TICN finish which is a pewter finish. It looks really good and is as shiny as my gold, but the finish is the titanium as well and is hard as hell. Its so hard the manual says to scrub it with a scotch brite pad if there appears to be a scratch LOL. Let me know if you need any other help bro.
Buy blue and go custom... Brushed Chrome over Black Chrome
Sorry it's an old pic...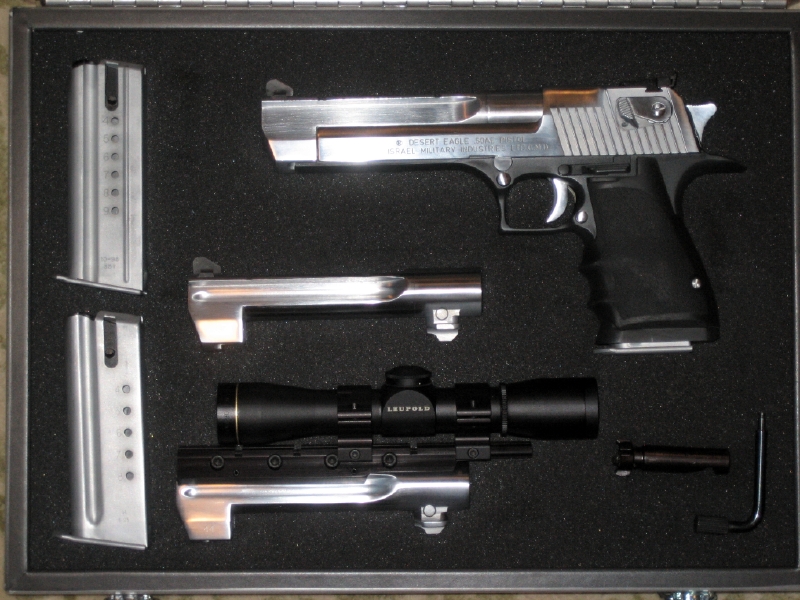 Here are a couple of pics of my Baby Desert Eagle in polished chrome. I tried to get views that would show the mirror finish.
My wife said she could put her lipstick on in the reflection.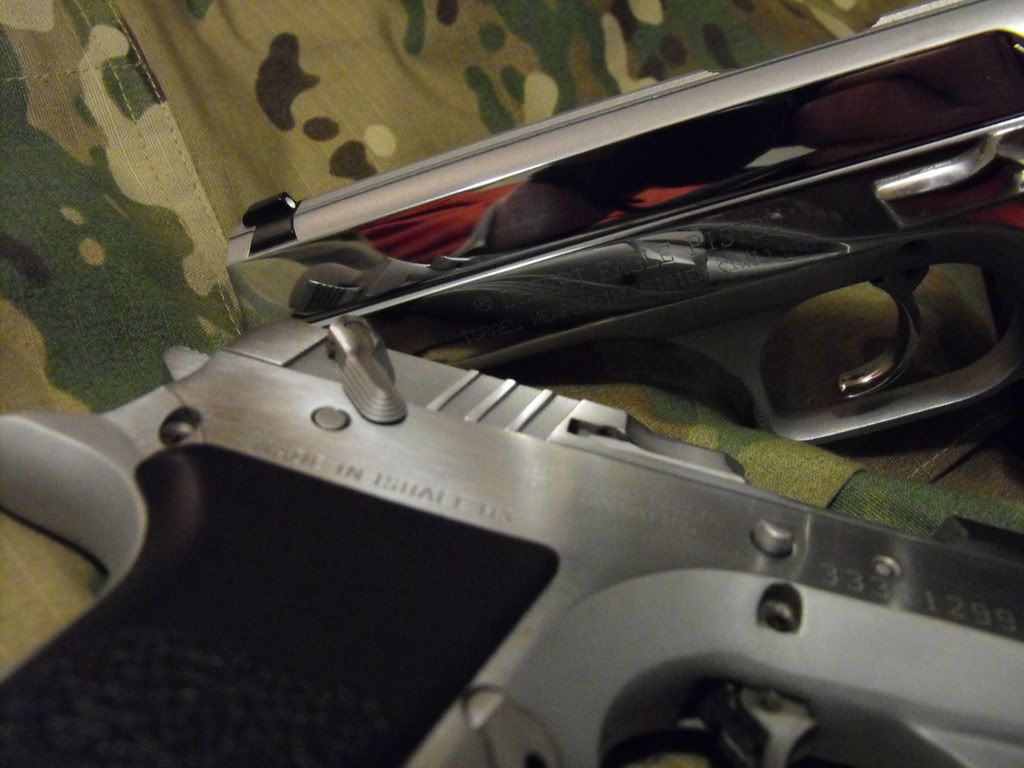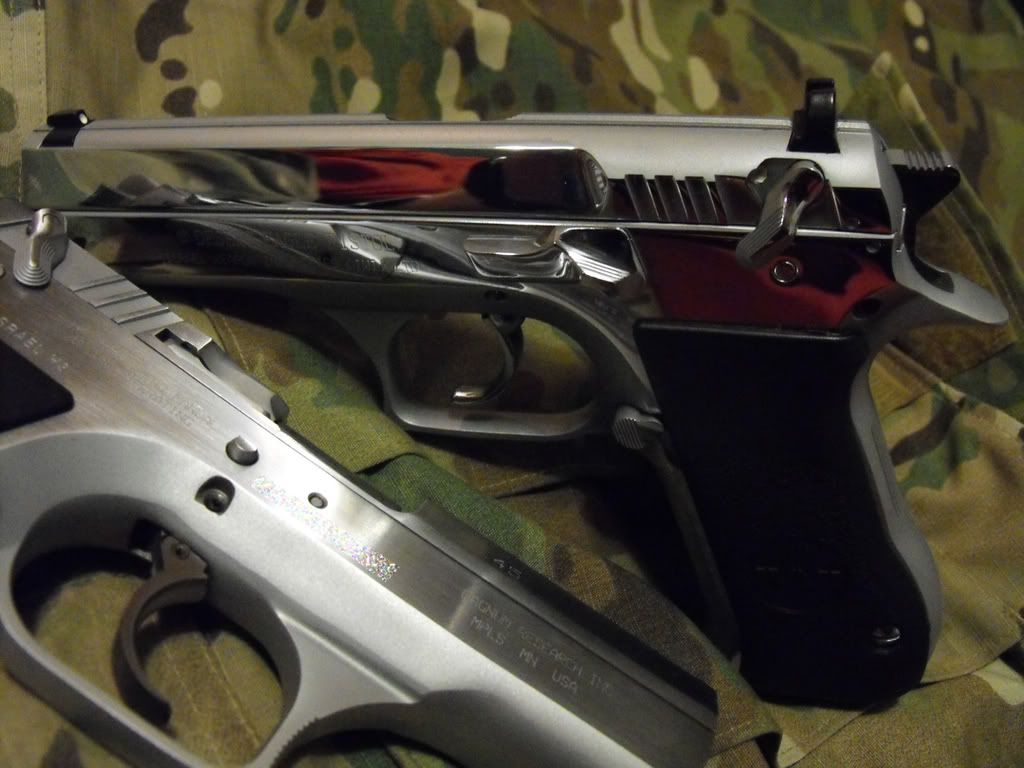 Thanks a ton for the replies, this helps alot
I have the polished nickel finish. Shows finger prints like you wouldn't believe. (357 is on, the original 50 is just below)
It has worn a little on the rubs spots between the frame/slide, but that it expected. You can't see them when assembled and I don't have any finish flaking off problems, but I have been very careful when cleaning.