Anyone have any info on this Kimber? It is a Custom Carry Limited Edition. Very low serial number. Full melt package, aluminum frame. Was told it was made for Galyan's Department store in the early 2k's?
Any info would be great.
100 were made in 2000. Aluminum frame, carry melt, mag well. Yours has been refinished, they were all-black from the factory. Nice gun.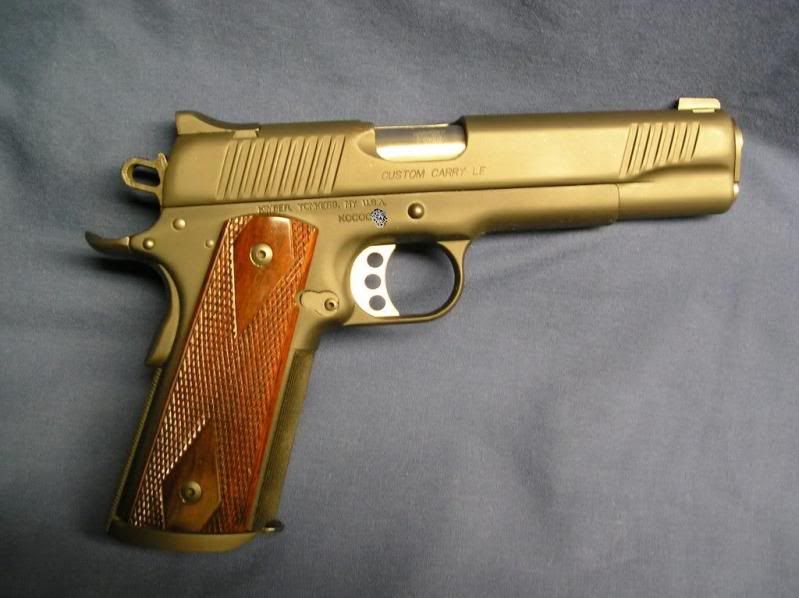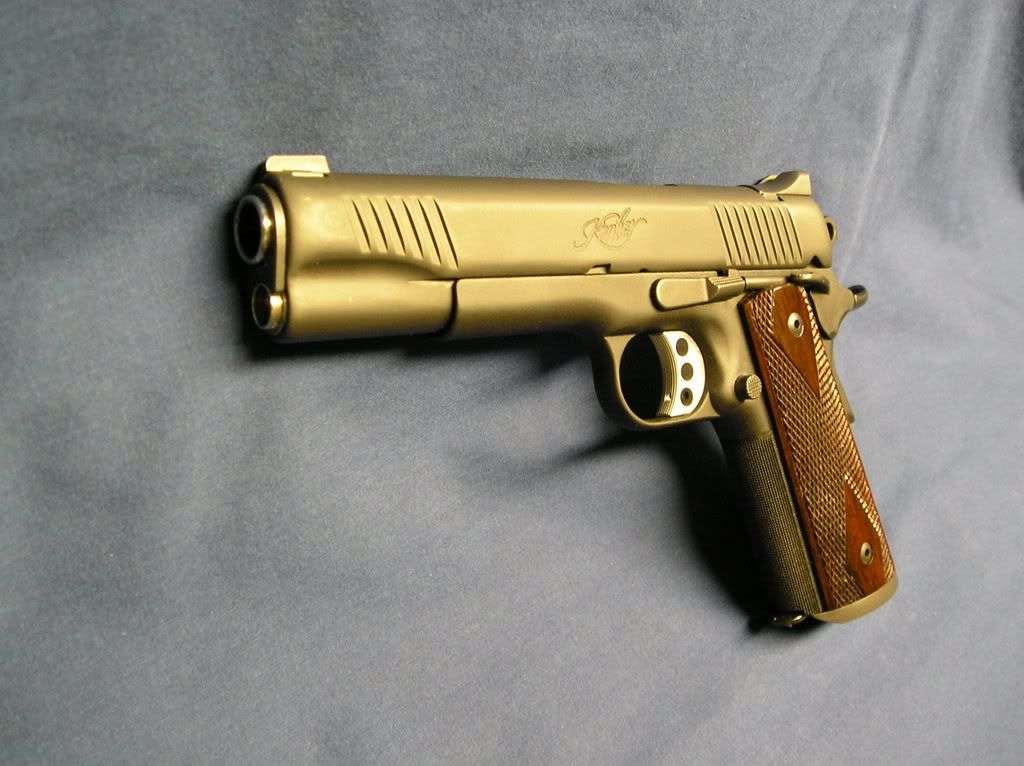 This is how they came from Kimber.
Awesome, I did the refinishwork on mine. The original finish was toast. What are these worth?
Nice refinish, it gives it character. I like it. Congrats.