22/45 problem
sorry for the ignorance, but i have a problem with my 22/45. there is a of the hammer assembly hanging down and its blocking the mainspring assembly from going all the way in (shown in the pictures). i don't know how it happened, but it was fine during the first trip to the range (just over 200 rounds fired), but now its like this. how do i fix it and keep it from happening again?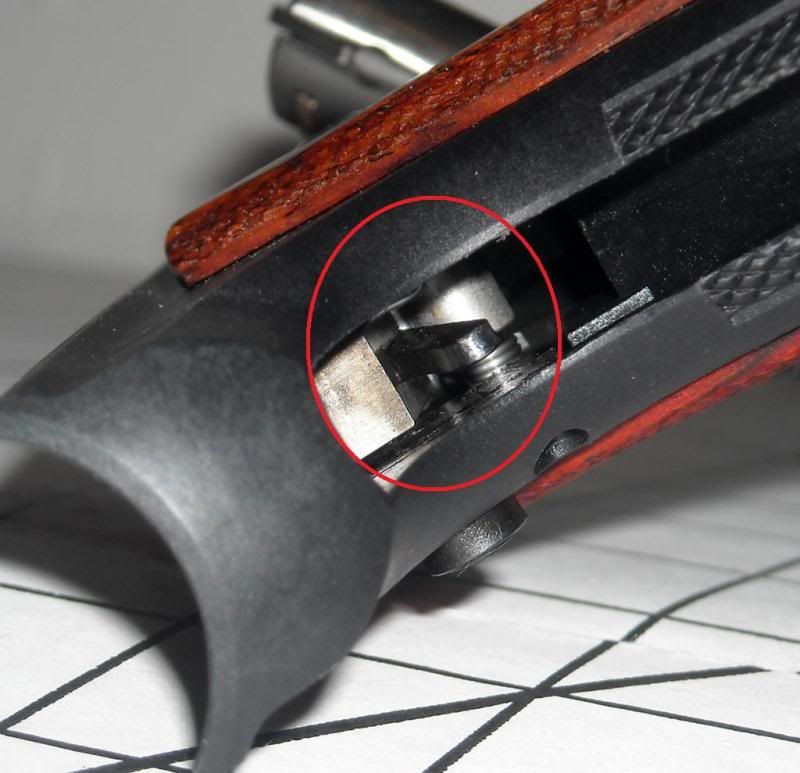 That's the part that goes into what you took off, no ?
i don't think so. it looks like there is a pin going through the top of that part, attaching it to the hammer.
When I took my Mark III apart that black piece has to fit into the rear mechanism in order for it to seat properly, have your googled the reassembly of your particular model, it differs when you go on the Ruger website.
yeah, i've taken it apart and put it back together several times before this happened.
your hammer is in the cocked position instead of the fired. Point the frame down and pull the trigger and shake the frame till the hammer falls in the fired position
i've done that and that little part still flops around blocking the mainspring assembly.
When reassembled, the end of that little strut has to fit into the pocket on the top of the MSH. It's how the hammerspring drives the hammer home when the sear is released by the trigger.

finally got it all put back together. apparently the moon has to be in its final phase, you have to stand on one leg and think happy thoughts. and then there's that whole knowing what you're doing thing.