New everyday carry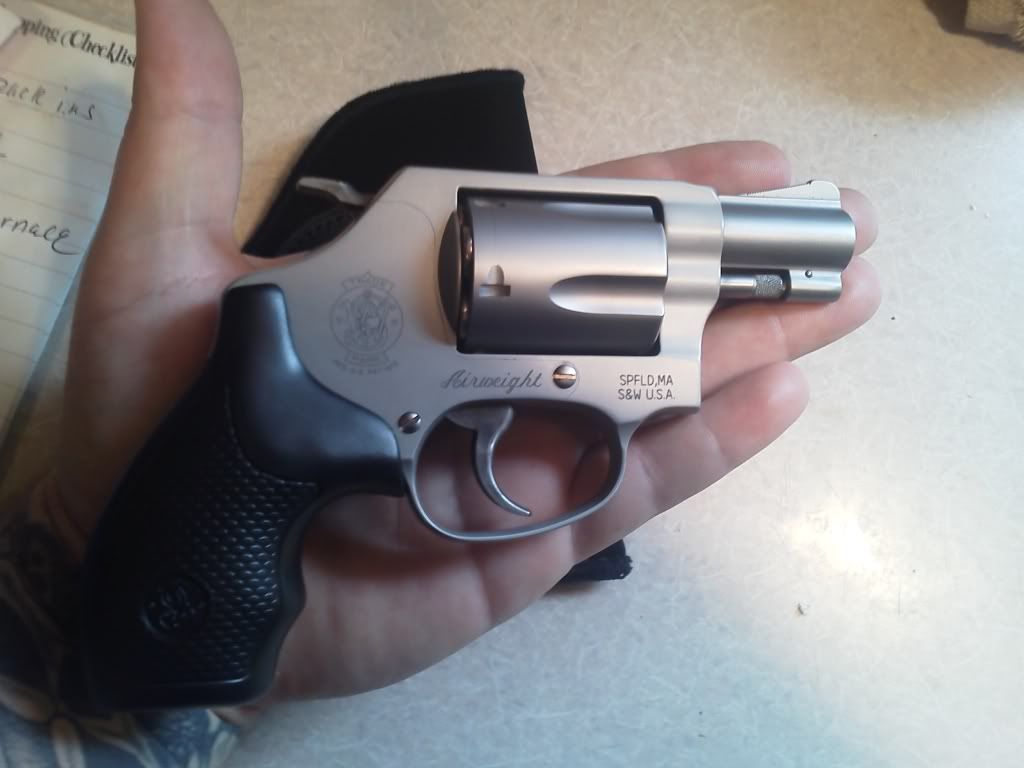 Picked this up Yesterday this is my new carry piece.
You gonna shoot it before you start carrying it?

Model 37? I love my 442. Perfect pocket pistol.
Yeah it's a 637. I shot100 rounds of magtech through it yesterday after getting it home no range pics but it shoots excellent.
Nice gun....

I prefer the hammerless for carry (or I'd have the spur trimmed off that hammer) but other than that I like it.
I have one to. Good EDC, mine has the hammer and I like the hammer as is. Just put your thumb over the hammer spur when you draw from the pocket. I have had 200 + rounds down the pipe with no issues. I like the weight. I carry mine in a pocket holster made by simply rugged in AZ. I will purchase a red dot for it in the future. Nice purchase.
Get yourself some coke cans or clay pigeons and start working on your long range, single action shooting. Pretty fun!
nice
I have one as well

i'm wearing mine now. mine is a 638 with a shrouded hammer, resting in a triple K products belt holster. leave your shirt untucked, and no one's the wiser.

-tom
Nice, I found a pre lock 337. It has a Ti cylinder but it otherwise very similar to your 637. I prefer my J frames with a hammer.