I have been looking at the unit Marvel unit 1 for my Springfield 1911. They are very pricey! A couple of questions for those who know the marvel units..

1.) How reliable are the they? Are they durable?
2.) Marvel has a steel lock back unit available now. Is this feature worth the premium (about $200) ?
3.) Your thoughts on other manufacturers that may be as good (or nearly as good) as the Marvel like advantage arms or TacSol?

Thanks.
My conversion was before the bolt lock but I really don't miss it. I have not had any problems with it and it shoots so well I hunt with it. By far the most accurate unit of the three different types I have. The EOTech is a bit large but fast for old eyes.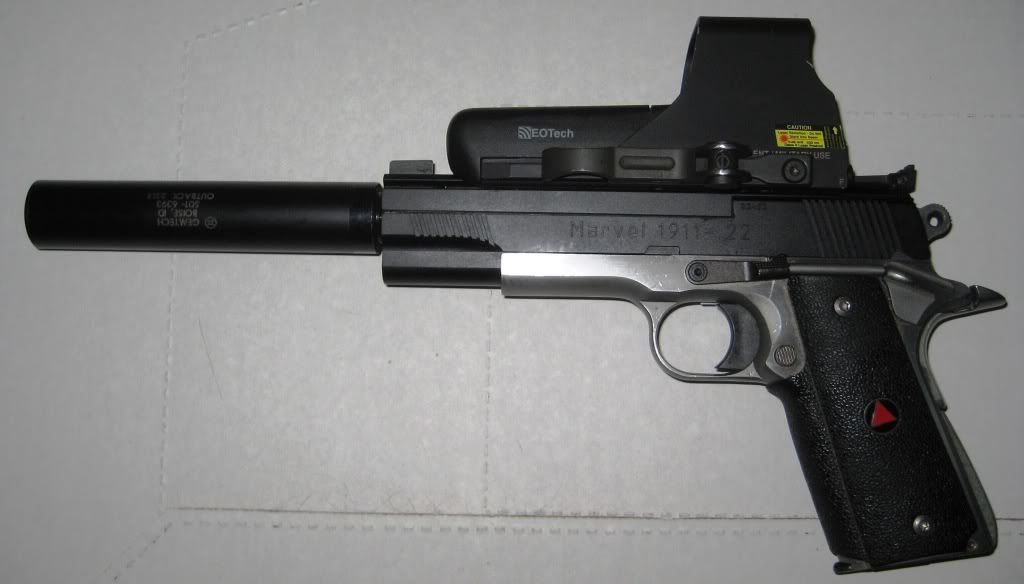 marvels are the cadillac of 22 conversions. the lock back feature is nice but I myself wouldn't pay the extra for it. the unit 1 is designed as a precision target unit and will be at its best with standard velocity ammo,like CCI standard velocity. I own a unit 2 which is designed around more of a training rather than bullseye platform and works best with cci mini mags. I got a deal on mine but feel they are definitely worth the asking price.