Eagle Plate carrier with cumberbund
Does anyone have one of these? I'm curious if my 34-35 inch waist will fit in the medium. I've heard the cumberbund can be snug on the medium, but I like the smaller size.
36" waist and I bought a Large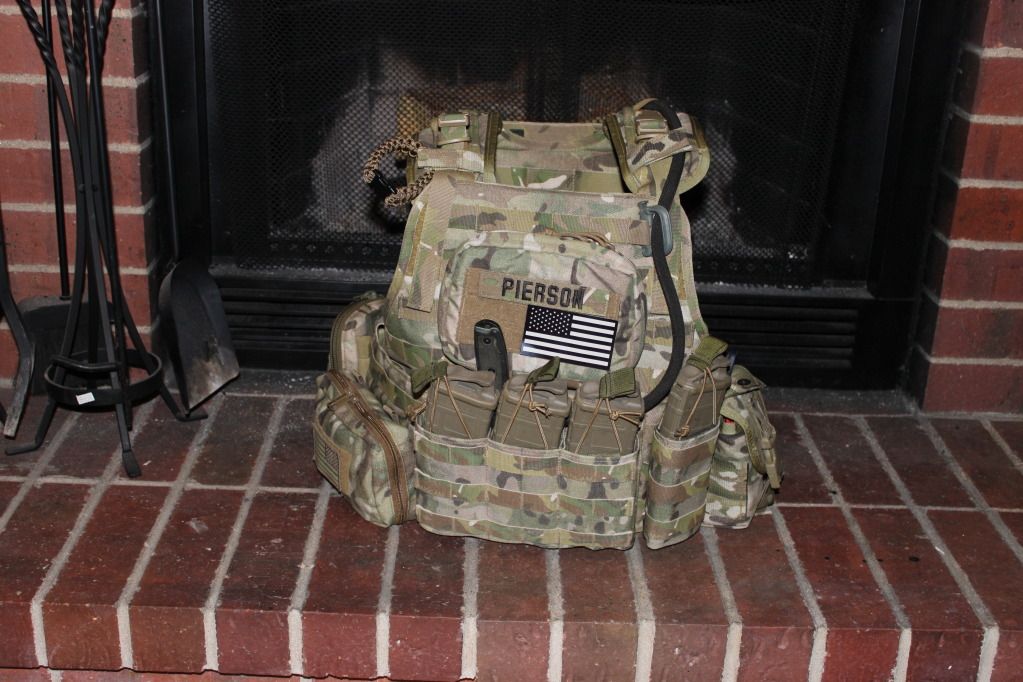 Im also a 36 and have a l/xl eagle pc
Same here. I wear 34-36 pants and run the L/XL. Once you get plates and soft armor in it it will get smaller. Get the L/XL.
What size plates do you have, that is what size carrier you use
Originally Posted By R0N:
What size plates do you have, that is what size carrier you use
I use medium esapis in my l/xl carrier and they fit tight as a glove, i cant imagine them fitting in the s/m.
The Eagle plate carriers' cummerbund tends don't have enough let out in them, you need to change out the 550 in it to give it a better fit.
I was talking about the plate pockets, specifically the front one the but yeah the cummerbund still is small as shit on the l/xl.
Personally never experienced that, I used one in 05-06 when we transitioned to ESAPIs from SAPIs.
Same here...
FRONT - ATS Triple AR/Triple Glock pouch
REAR - OPS Hydration Carrier.
INSIDE FRONT - Ceradyne SAPI Plate - Medium
INSIDE BACK - Armorworks SAPI Plate - Large
I love mine. It's a great carrier for the money. I'd take some pics of it, but I'm not back home yet.

Nate
I've got the Eagle LE plate carrier w/cumberbund. I've got some 10x12 gamma plates from my previous carrier that I need to get rid of.

The gamma plates are to small and slide around inside the carrier. What size plates do y'all recommend?

It's a L/XL carrier.

EDIT TO ADD: I know that it's made for L and XL plates. What I'm asking is which of the two would you recommend. And what are the measurements for L and XL?
If the carrier and plates fit you and your body size then it would be easier to just fix the plates moving around in the carrier than to get new plates especially if they become too big for you. 10x12s are a pretty standard plate size.

Get some of that foam pipe insulation and cut it in half and use around the sides to bolster the plate in the pocket.