Walnut or Birch? Pics up
I have a stock that came off of a 1983-1984 manufactured Ruger 10/22, is this a walnut or birch stock. Its pretty beat up but I think with a light sanding and some oil it would look nice. I think if its a walnut this would be worth the time, if its birch maybe not. What do you guys think? If you think its worth refinishing whats a good set of instructions for those that have done it well in the past, thanks. I don't have a picture but if you need one I will poat that when I get home.
If it's Birch don't bother. If it's Walnut just strip it, sand it to about 6-800 grit and Tung oil finish it. You'll be amazed at how good it will look. I refinished 1 for a local member here and it was 1 of the nicest stocks I've ever refinished. If you need help IM me.

ETA, I got my own Walnut deluxe stock just for this reason, I just haven't got around to refinishing it yet. Walnut is 1 of the nicest woods on rifles IMO.
From when it was made it might be walnut. Walnut ones are always worth the work...always!
Would some pictures help or is it hard to tell just from pictures?
FWIW, my '82 standard carbine came with a birch stock.
Originally Posted By mustang-cars:
Would some pictures help or is it hard to tell just from pictures?
Sure, especially of the inside of the barrel channel and where the receiver is.
I will do that when I get home, thanks for the help so far.
I have two 10/22 rifles made in 1980, one has the deluxe sporter walnut stock and one had a birch stock. The one with the birch stock is now in a laminated thumb hole stock. The other one still has the original beautiful walnut stock but has a Green Mountain fluted stainless barrel.
So, yours could have either one.

Pictures.....
Here they are.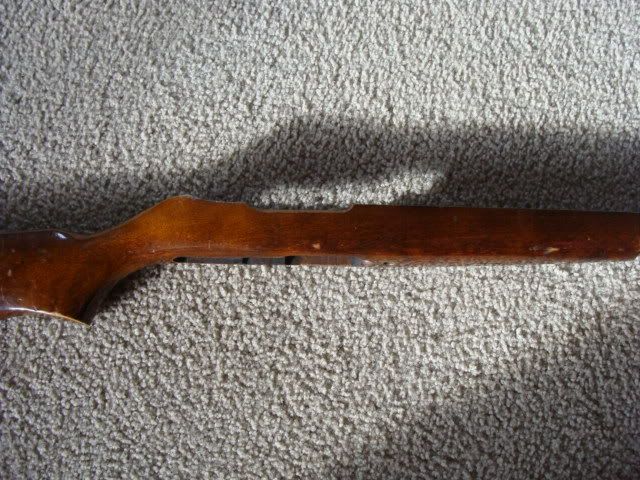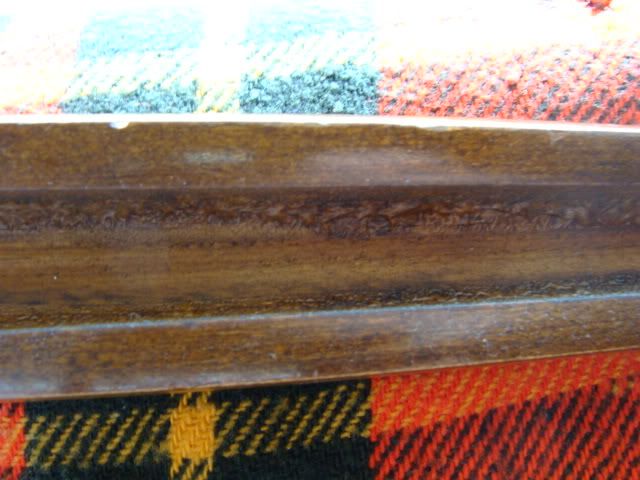 Looks like birch to me.
Originally Posted By gunnut284:
Looks like birch to me.
From those pics I agree. It's kind of hard to tell from the color because it's darker but that's probably from the age. I've seen some Birch look like Walnut and vice versa. Sometimes you wont know until you strip it.
I replied to your IM with the instructions.
Thanks for the help, I will strip it and post more pics.

It's birch.
Nothing wrong with that, it's actually a pretty good wood for gunstocks as far as hardness and stability are concerned.
Appearance leaves a bit to be desired, though IMHO.

It is a birch stock with walnut stain on it.