I've had a Ranger Knives RD-6 for about a year now, and I dig it. The knife is a beast, perfect for field and chopping work, but the balance always seemed a little off to me for some tasks. I recently ran across a video on youtube of a guy who asked the HNIC of that outfit, Justin Gingrinch (more awesome than Newt) to customize his RD-6. Inspired by that I looked the man up and contacted him. He send send it and he'd hook me up. No mention of cost or payment from him at all.
I typed up some ideas and sent it off, borrowing a lot from the youtuber's ideas but requesting that mine be tailored a little more towards a fighting knife slant while still retaining fieldcraft ability. I also wanted more jimping to increase my ability to get my fat paw comfortable on the knife for certain uses. Justin called when he received the knife to touch base on wanted I wanted. Cool guy, very easy to work with.
The knife arrived today and right off the bat I noticed the huge improvement in grip and balance. Then, it was out to the yard for some basic testing. I abused it by digging, then I tested chopping, penetration, and after all that shaved some killer fuzz sticks. The blade passed with flying colors and I am very happy with the end product. Pics follow: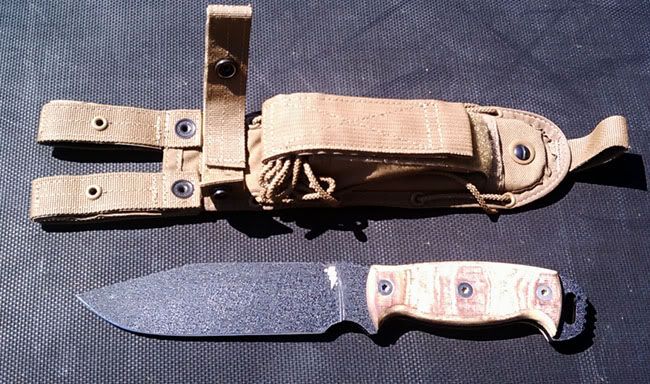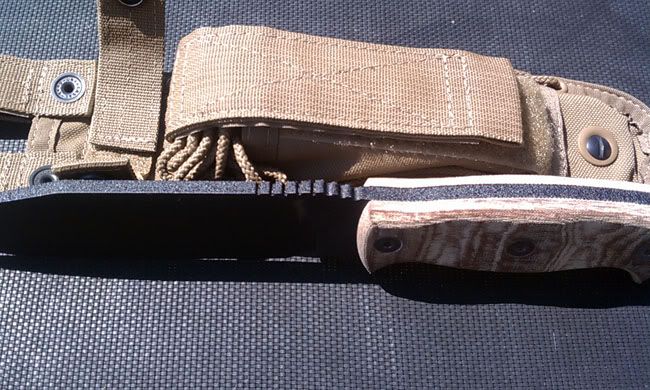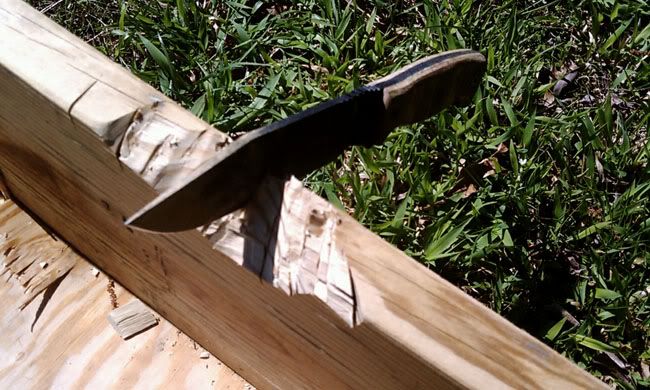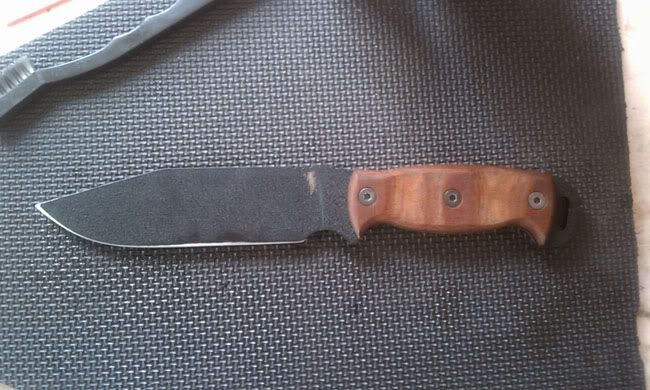 Per Justin, based on my request and our conversation, here's what he did:
" I thinned the blade to about .20 so just under the quarter inch and just a hair over 3/16ths to keep some of the weight in it for chopping...countoured the handles, added jimping, stripped and recoated the blade and put a convex edge on it."
ETA, that is the after-market Spec-Ops sheath I bought, not the sheath it comes with.
Nice. I have always wanted one of these knives.
Originally Posted By OIF_Vet08-09:
Nice. I have always wanted one of these knives.
You should jump on it, there have been some good deals on them the past year. I paid < $70 for that one.
Looks good. It's cool that he re-coated it.
justin is a cool mofo. had him do some stuff for me also.