Picked up my first 556 gun today... after 5 years of drooling...
SIG 556 SWAT!!! This rifle was a new-old stock gun he has had for 4 years. He bought it way before the prices went down and had a price of $1800 on it. I offered him $1250 and he countered with $1305 with 2 Pmags. I took it!! I could have gotten a newer one cheaper, but he is great local shop owner and I dont mind spending a reasonable bit more locally.
Came with the Sig vertical grip and light, immedietly took it off and swapped on a magpul VFG.
Also had an extra Midwest Industries Flip up front sight and one of my AR height flip up diopter sights. Threw on a Primary Arms red dot as well. Looking into a Burris Prism with the 223 BDC.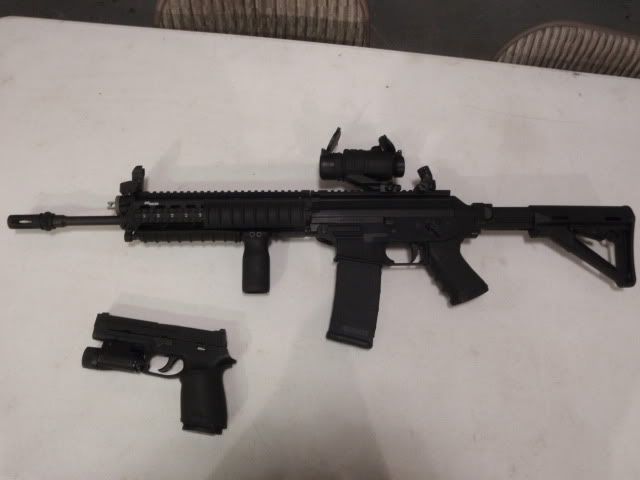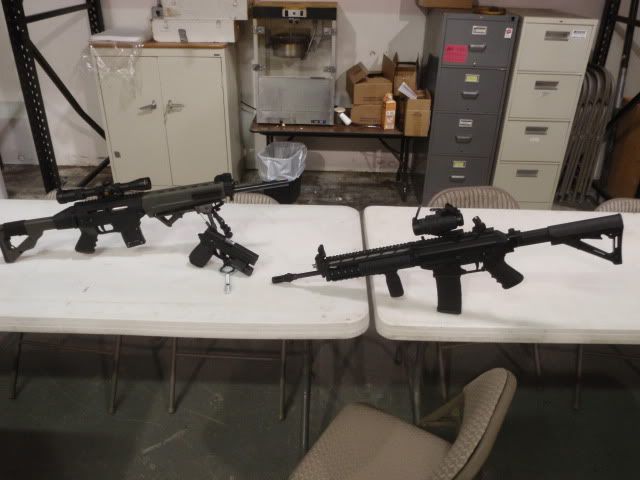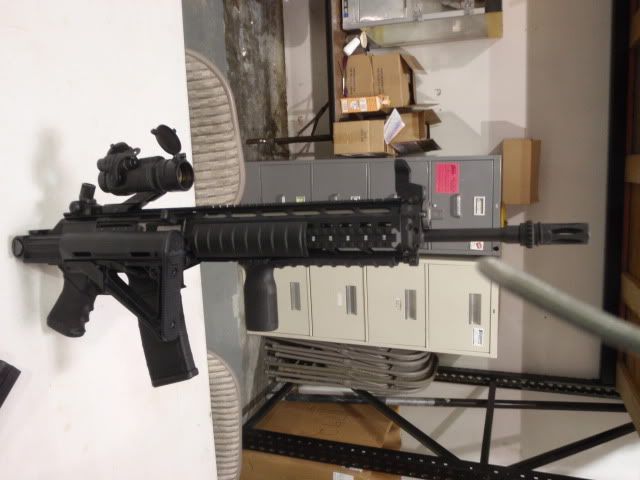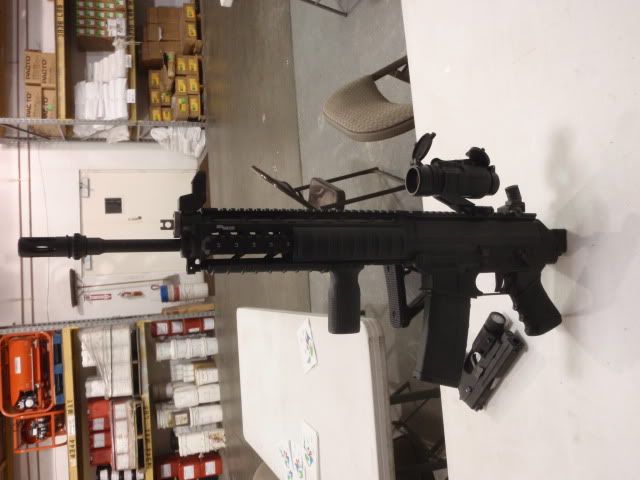 This Flash suppressor has thread for a suppressor... which ones are compatable?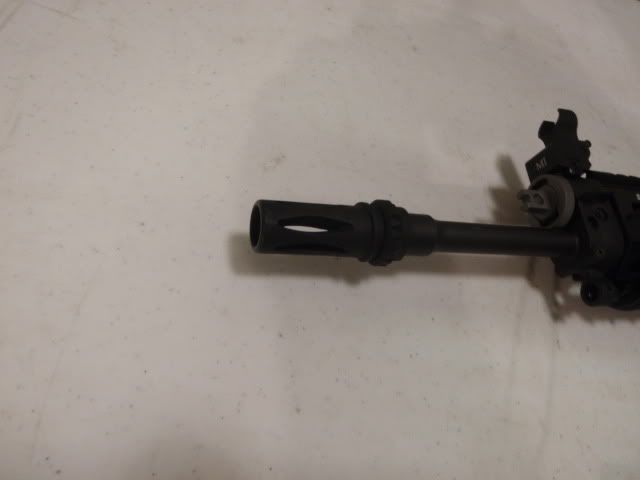 Being that yours came with the M4 pattern stock and early swiss gas block im assuming plus those midwest front sight and pmags. You did well especially helping out the locals, I always wished my swat classic had that stock setup as I hated the rattle trap non swiss folder.
Very nice, hope you enjoy it and you did a good thing by helping out the local gun shop.