Freaking out.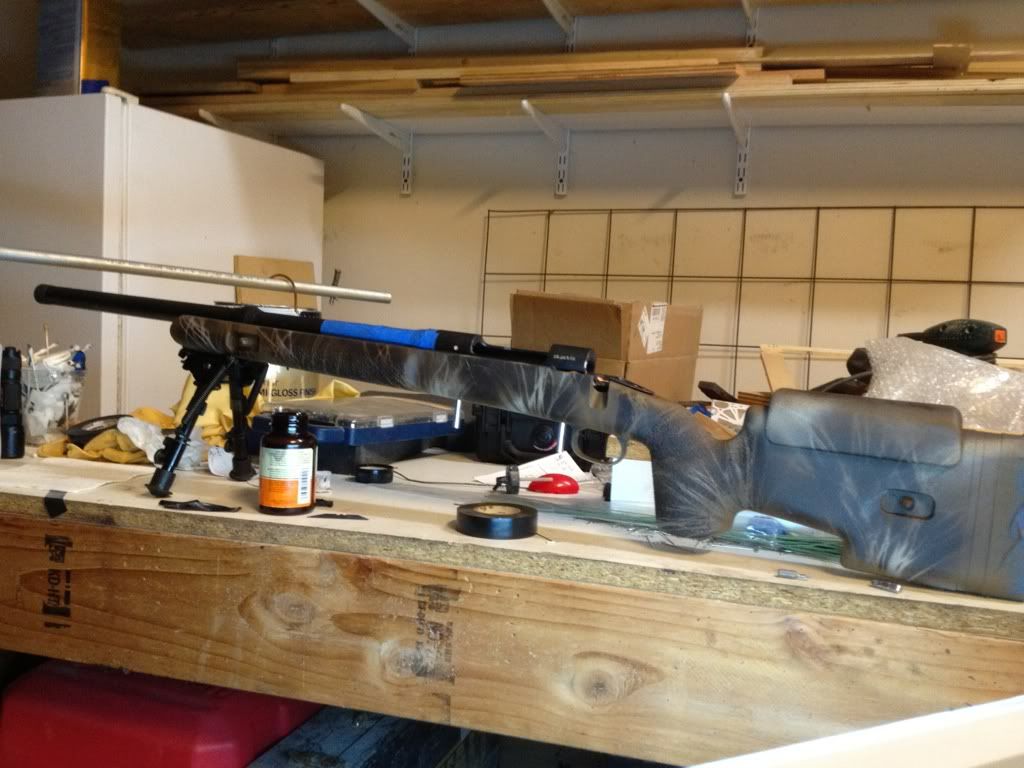 Hoping I didn't glue her together without the trigger in.
Don't think i will be sleeping tonight.
I guesse this is useless because by the time most of yall read this ill know if that $2 shoe polish worked.
Aghhhh
Originally Posted By ARmory04:
What happened here?
The same thing that went through my mind when I first bedded a rifle.
That place is a mess.............I'd be freaking out as well.
One thing after another. I clean it and wrecked in two days. Drives me crazy.
Nothing went right today. actually the only thing that went right was the action bedding.
Got every thing torqued up the forgot i never reinstalled my blind mag box.
Got every thing torqued up again and forgot to put the follower/spring in the mag.
Go to torque it one last time and the action screw loads up then unloads.
The action screw Was fine and so was the action. I guesse I crushed the aluminum pillar?
Any one know anything about this? I can get it to load up again but much closer than designed so I need a shorter bolt. I have it "shimmed/spaced" with a homemade washer for now.
Frustrated that I couldn't mount my scope so I painted ther rifle.
Smith rubbed the Finnish off the bbl when threading.