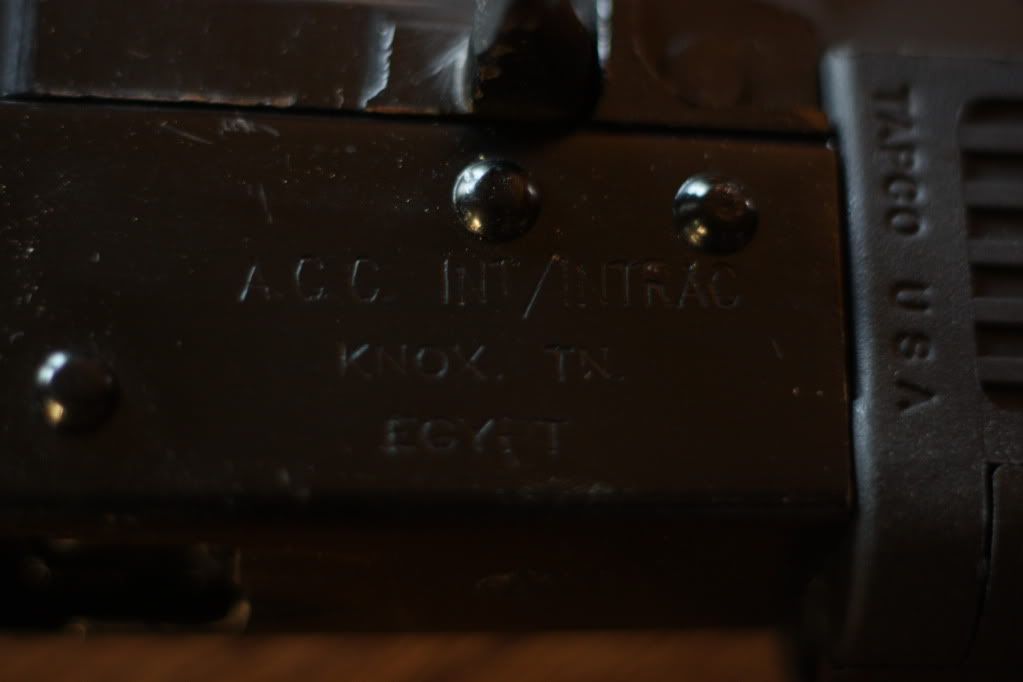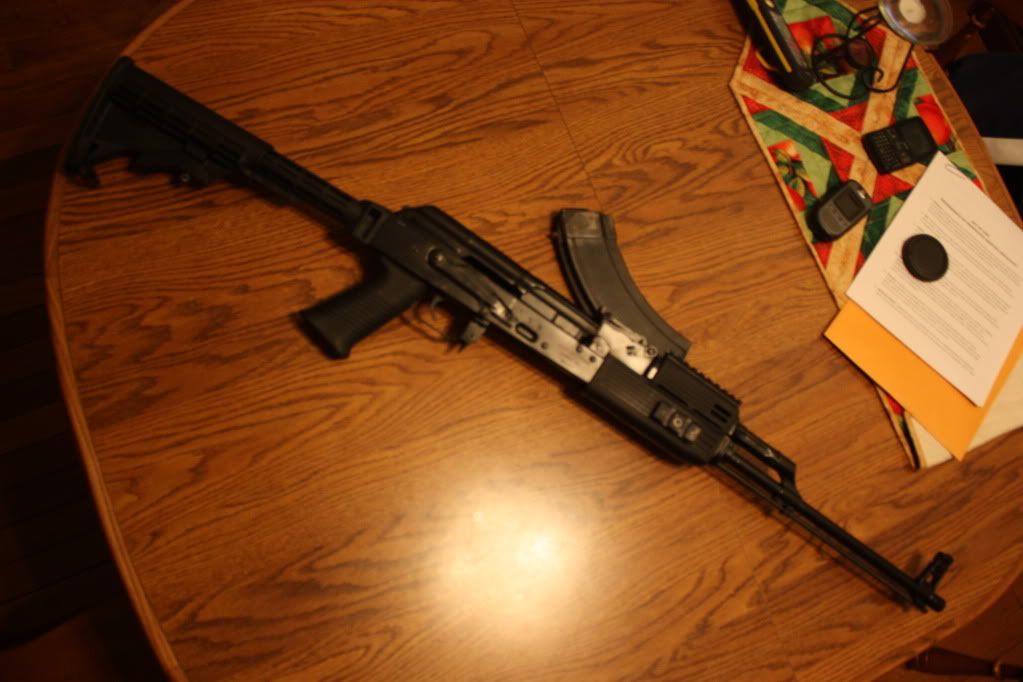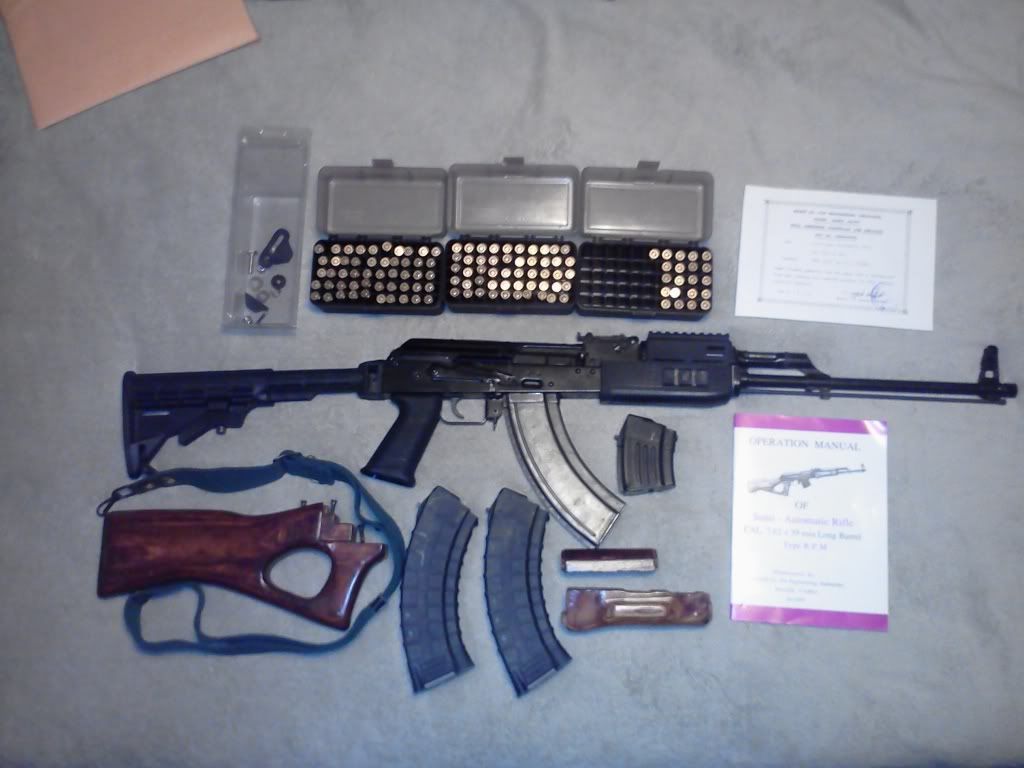 I've got an Egyptian Maadi RPM(long bbl) that was made on 12/4/94 according to the paperwork...chambered in 7.62x39.
Imported by INTRAC of Knox, TN according to the receiver.
I am the second owner, my uncle being the first.
He put 20 rounds through it back then, cleaned it and put it back in the box. I put 50 through it after I bought it last summer.
Comes with all the original paperwork, box and sleeve, 1-10rd and 1-30rd mag, as well as the original sling and cleaning kit.
This gun is wearing a Tapco Intrafuse stock, grip, and foregrip right now. It will come with the original thumbhole stock and foregrip.
Also comes with 2-30rd Tapco mags and possibly 120rds of Lapua 7.62x39 ammo depending upon your location.
I don't have pics right now, but PM or email me and I'll get you some...
I'd be interested in AR related trades...uppers/lowers/complete rifles.
Have had several people ask about the rifle in stock configuration...I will sell it at $575 shipped in stock config.
Prefer PO money order or personal check and wait period.
Thanks,
JSflyer
I'll take it. pm'd you with details
This is sold...thanks everyone for your interest.