having done some Bushmaster M17S uppers i'm going to offer this service .
machine slots
machine charging handle
add a 4 rail system
price $275.00
i can machine your upper or once i receive your upper with payment i can send
a upper that's all ready to install.
will offer just the PICATINNY RAIL MOUNTS in 2 differnt lengths for adding scopes etc..
which will include a machined charging handle .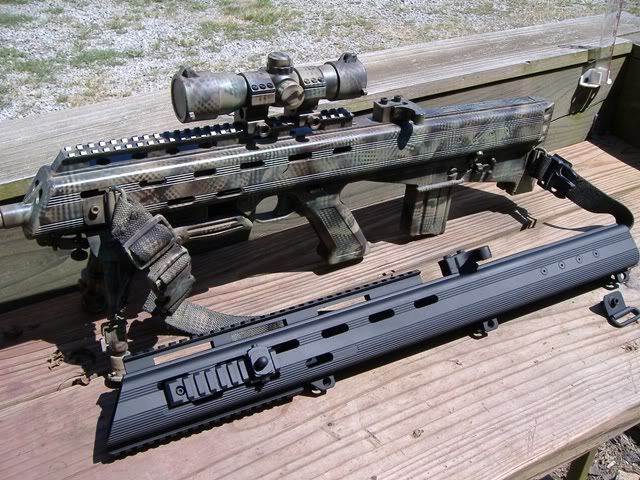 So would I be able to fire one of these being left handed. Also is it a drop in kit type? What modifications would be done to my upper? Can I get a photo of the other side of the rifle.
Thanks.

Edit: Nevermind, not paying too much attention and thought this was a mod for the ar.