I can only except USPS money orders and paypal (if you use paypal then you will
need to pay paypal fees or other options good for you with paypal).
If you see something and are 100% sure you'll take it then post "I"LL TAKE IT
IN THE THREAD" and follow up with a PM and I will mark sold pending funds.
Prices are shipped unless other wise specified and if you would like delivery conformation it
will be an additional .85.
(IF YOU BUY SOMETHING PLEASE POST FEEDBACK)
WAS SAVING THESE PARTS FOR A BUILD BUT DOESN'T
LOOK LIKE IT WILL HAPPEN. NEED TO EITHER MOVE THEM
ALONG OR DO TRADING FOR THEM
Triangle hand guards no chips or cracks
99.5% excellent condition some of the
best I've seen. $38.00 shipped. ( SOLD SOLD SOLD )
2 retro upper receivers slick side
uppers $115.00 each. 1 for sale,
1 would like to trade for A1 upper
receiver in excellent condition. ADD $5.00 for shipping ( 1 SOLD 1 STILL LEFT )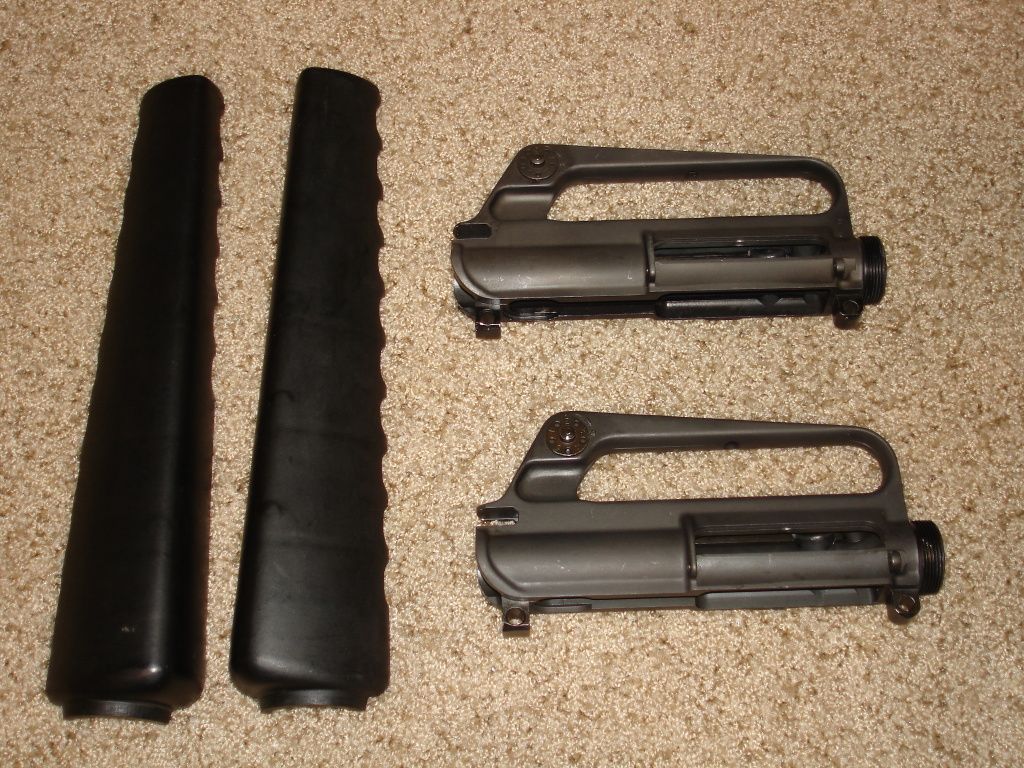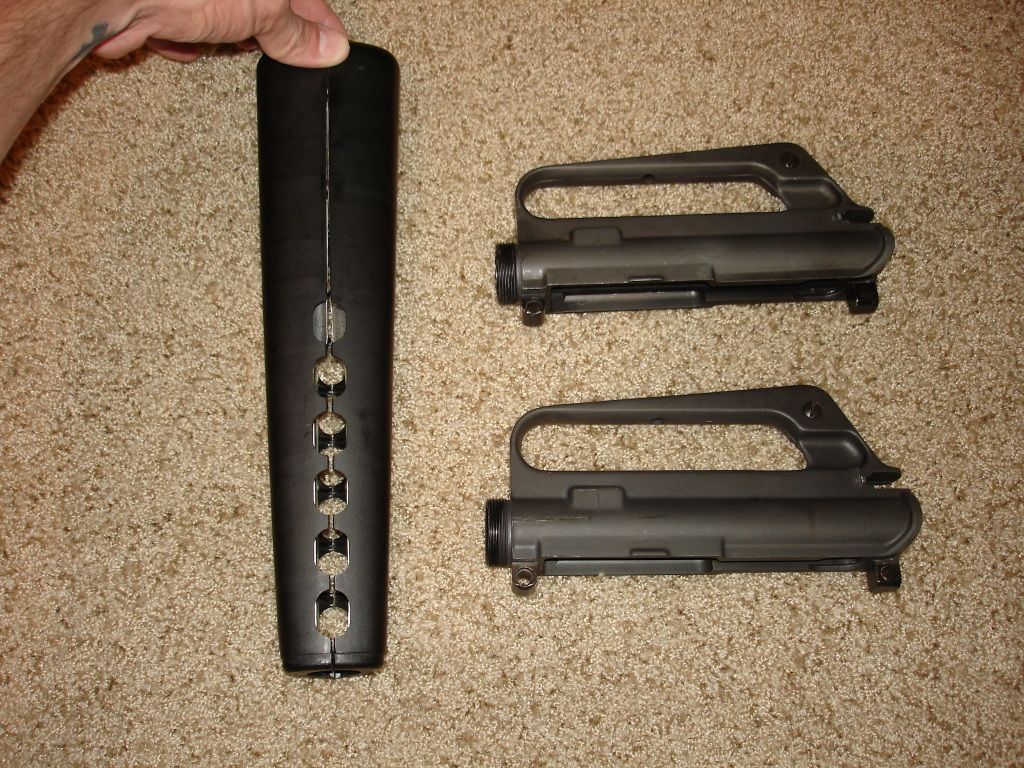 Ill take the triangle hand guards. IM inbound.
I have a1 upper with tear drop assist but no port door in grey. Good/excellent condition, can send you bunch of pictures if you want. Let me know.
I will take the other 604 receiver - slick side receiver, IM sent.