Up for sale is my 7.5" pistol upper. It is a M1S upper with a .223 barrel that has a 1-9 twist, a YHM lite carbine rail. It is complete with the charging handle and BCG. It is ready to bolt on and run! I hate to part with it but I am selling it to fund my AR10 build. I put less than 300 rounds through this upper and it functioned FLAWLESS! There are a few scuffs on the rail where I mounted a flashlight, a little finish where the red dot was mounted. NO TRADES! First "I'LL TAKE IT" gets it.
You are buying the upper assembly only! The buffer, tube and spring have been sold!
Payment by USPS money order or PP as a gift or you pay the fees. Price is
$525
$500
$475
$425 shipped to the lower 48 states. Ask about any other location! Thanks for looking!
SPF TO Cobra03
Brad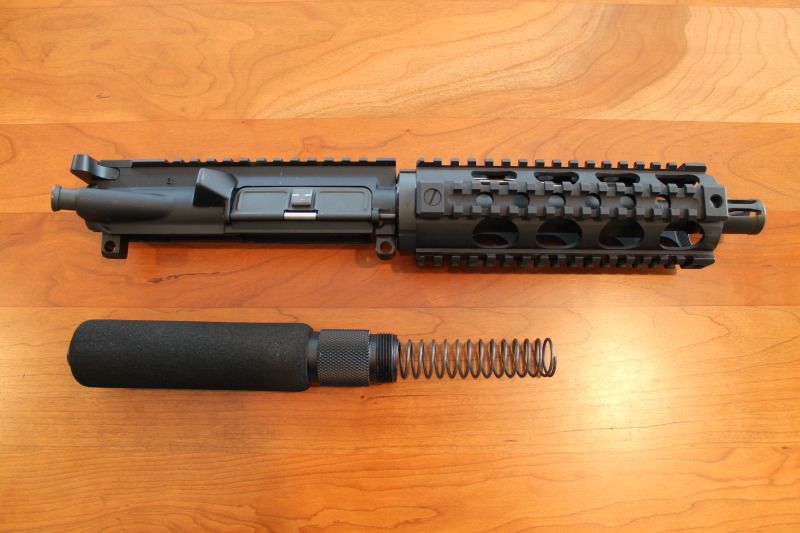 This is an EXCELLENT upper for the $$$! I just checked M1S and it would cost $600 + shipping to duplicate!
Brad