Up for sale are a couple M&P Holsters.
First up is NIB Bladetech revlution holster for all M&P models. Includes a paddle and Stingray belt loop
-
$20.00 shipped
SPF to Bostekrisco
Next up is a LNIB (never carried with) Blackhawk leather IWB holster adjustable for cant. This is for the 4.25" m&p model, fits up to 1.75" belt
-$20.00 shipped
SPF to NWred
Lastly, I have 3 blackhawk kydex single mag pouches. Fits up to a 1.75" belt, These will pretty much fit any double stack magazine, glock, m&p, etc, etc.
-$30.00 shipped for all 3
SPF to NWred
Pics: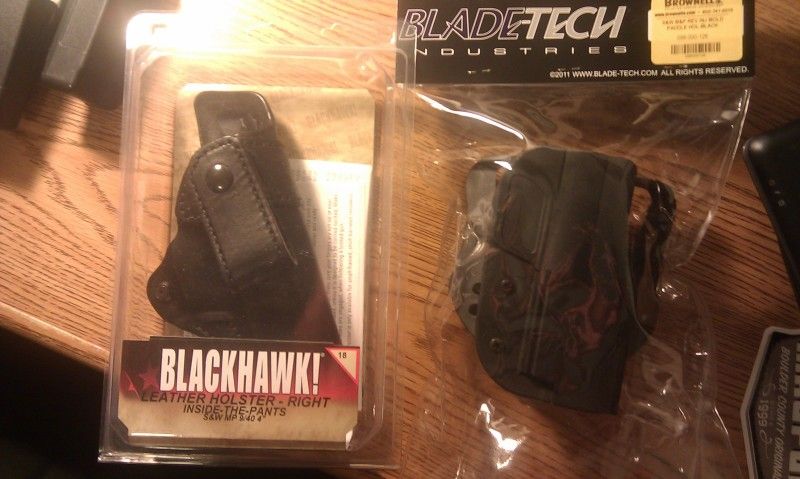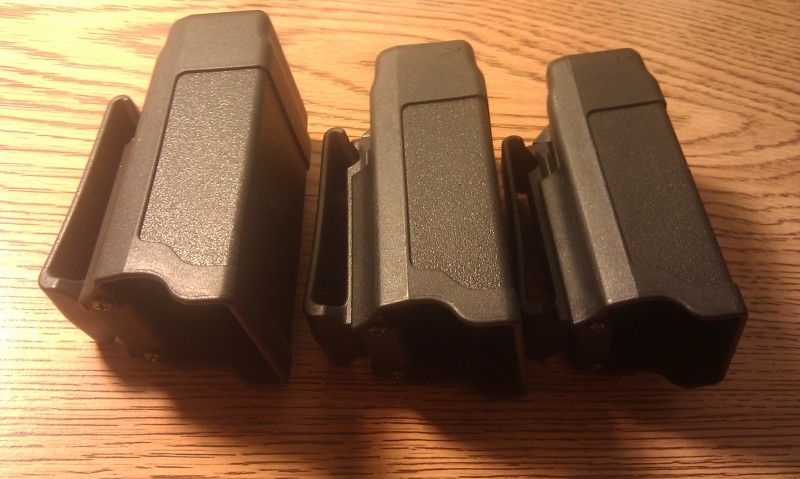 IM or EMAIL either one works.
Only trades considered are 1911 VZ grips, must be ambi cut, magwell bottom, and nice 1911 magazines.
USPS MO or DISCREET paypal as gift
Per our conversation, I'll take the Revolution.