SOLD...SOLD...SOLD
Hard To Find!
Yes, it is a NIB Factory Remington 870 Police Magnum Shotgun Model 24899. 12 GA Magnum, 18-inch barrel, Bright Blued finish, Beautiful Walnut Wood Stock, Bead Sights, Improved Cylinder, Black Rubber R3 Recoil Pad, 3" chamber, Steel-Lined Grooved Forend, and 4 round tube. New in box, new factory production, 4 months old, unfired, a truly beautiful shotgun.
FTF DFW/Plano Area.
$550 + shipping to your FFL
Please make sure your FFL will accept fom private sellers or additional $40 for FFL to FFL transfer.
I acccept PayPal +4% , Postal MO, or Bank Check, all must clear first before I ship.
jclarktnkr@gmail.com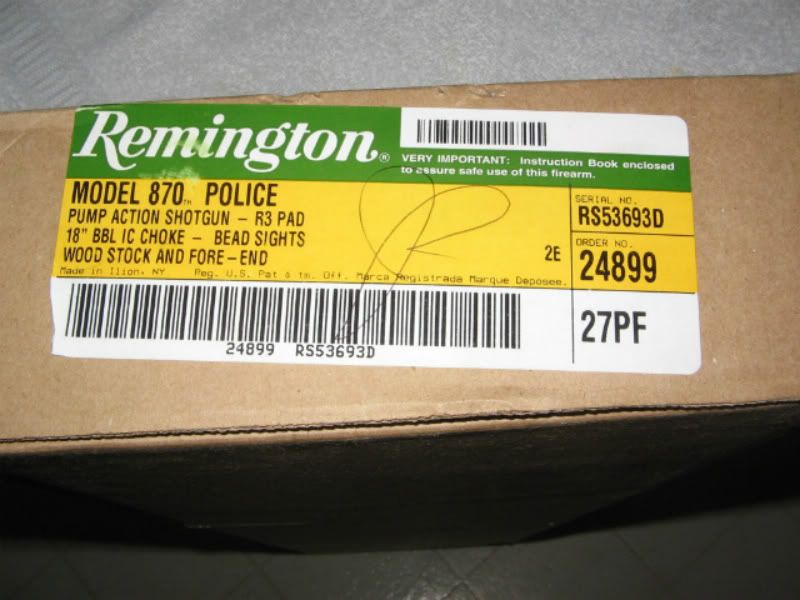 Email sent.