I got this a while back from Lou at
www.BusinessEndCustoms.com
This thing shoots great, and really don't want to get rid of it, but I thought I would throw it out there and see if I can get anything cool for it. Will come with the rifle, the red dot, and 2 metal colt style mags. One is burnt bronze to match the rifle, the other is black. The Eotech is gone, and the light is on another AR.
Best way to contact me is to email me at Trent@1911Addicts.com
Here are the types of guns I am looking for. Trade value is $1,300.00
DW COO
DW Valor or VBOB
DW Guardian .45 or 9mm.
Other nice 1911s.
M&P9 Shield Plus cash
M&P9 Full Size no safeties plus cash
Not interested in any rifles or shotguns.
I can add cash if needed for the right gun. Also, if the offered trade doesn't have the same value as the AR, cash can be added.
Here are the specs. If there is anything else you want to know let me know.
Complete Spikes Lower
CMMG LEO upper with low profile gas block
Troy Medieval Muzzle break
YHM light weight free float quad rail
DPMS tactical bolt catch
BCM Gunfighter charging handle
Magpul flip up sights
Primary Arms red dot & cantilever mount. (aimpoint clone)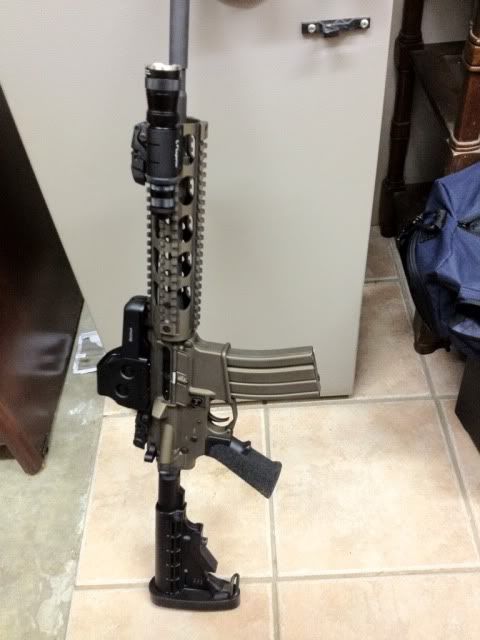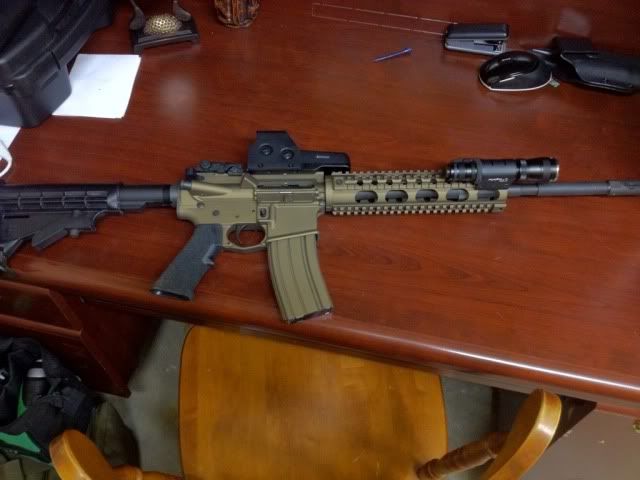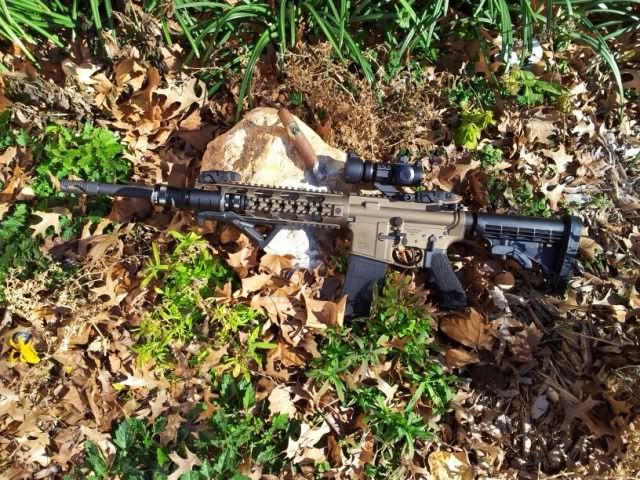 I have several people ask about a cash price. I would sell the rifle, 2 mags, and optic for $1,200.00 plus shipping.

Thanks!
BUMP...
Rifle is gone. Lock it up.