Upper is sold. !!!!
I got this rifle in October of last year after a 5.5 month wait. The upper has never been shot outside of the factory.When I received the upper it had 2 small spots on it. 1 inside the dust cover and one on the top of the upper.
The upper comes with 1 rail section, handguard covers sights are not included.
Upper without BCG $820
Upper w / LaRue hard chromed bcg $1025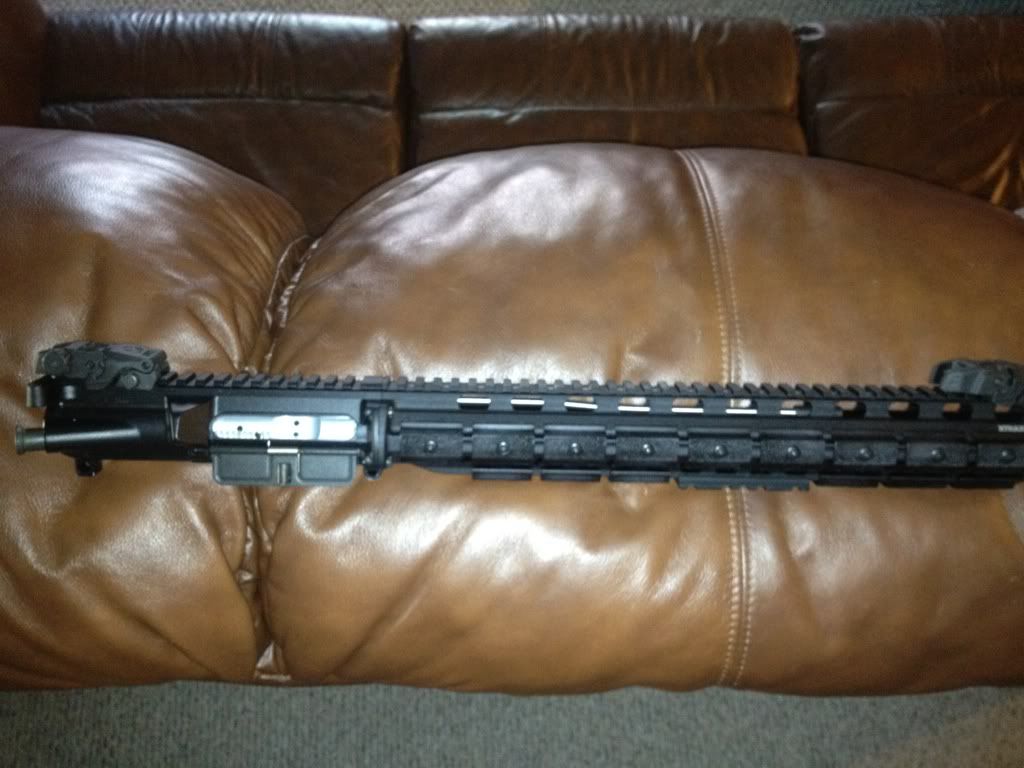 IM sent.