Matt and George skinned a young coyote with a nice pelt that didn't stink. They salted it down, then fleshed it.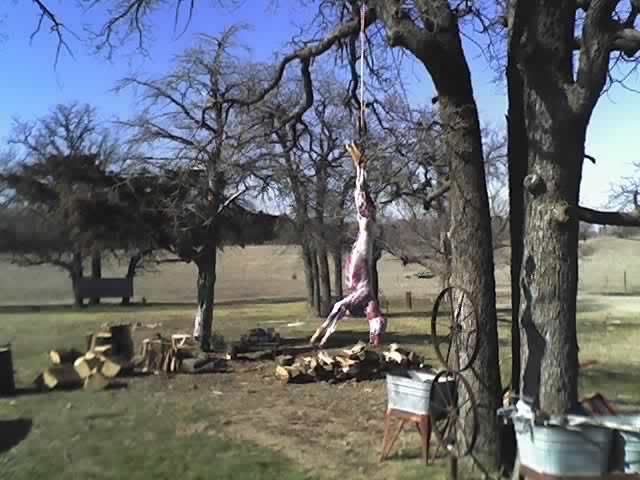 Matt hung it on the wall by his TV.
His two little ankle biting mutts got on the TV stand and jerked the skin down from the wall.
Matt walked in just as they got it down so nothing really got tore up.
Both mutts will go hide under a bed if a firecracker goes off in the neighborhood.
I took the silkie terrier to get trimmed Friday. The gal who trimmed Bambi has a parakeet in the corner of her shop. I left the dog ran around for an hour or so before I went to pick her up. So I stopped and got the dachshund, Marley, to go with me.
When I walked in the door with Marley beside me, the parakeet chirped and Marley hauled ass to hide underneath my Dodge truck.
Both mutts are chicken as hell with strange noises but play tough with a coyote skin.
Here are the little ankle biters: