Must have.
http://www.etsy.com/shop/thorssoli
Saw a post in GD a while back, and just happened to stumble back on to the website.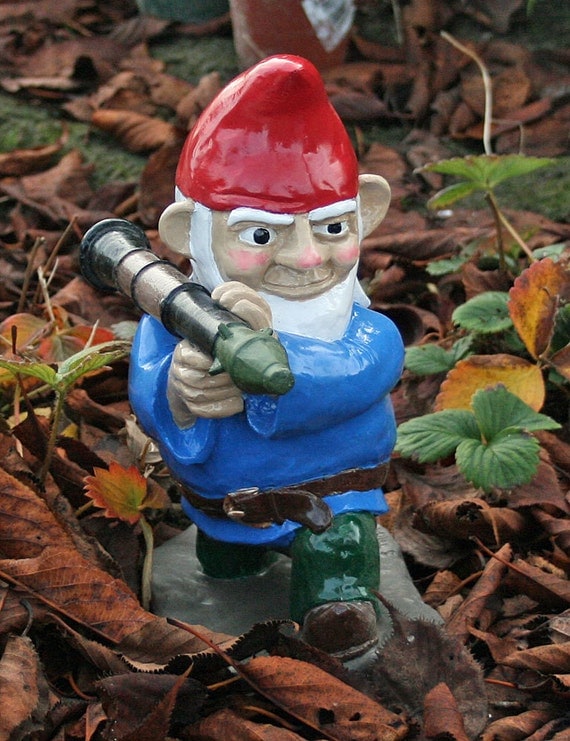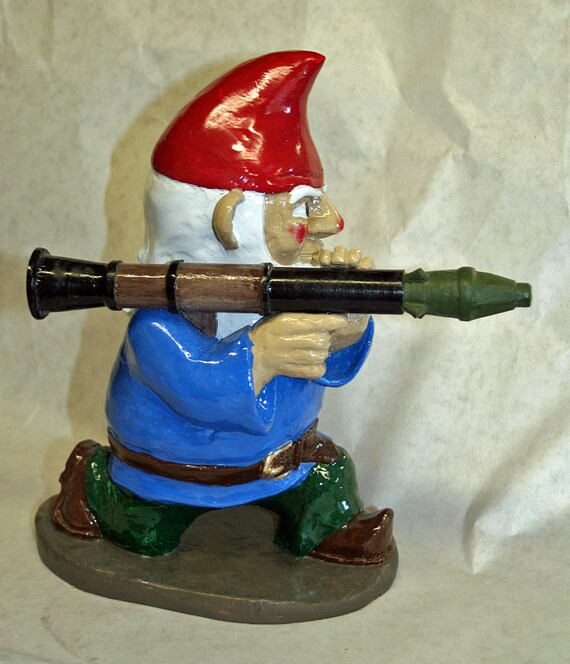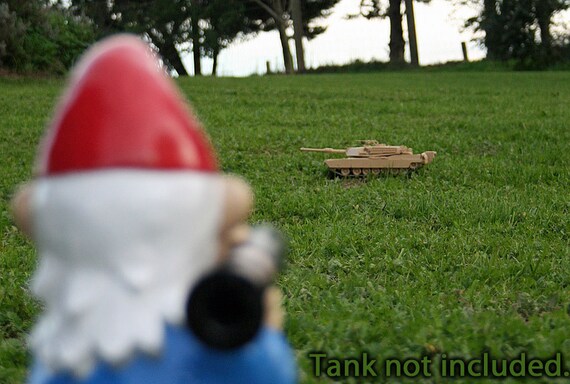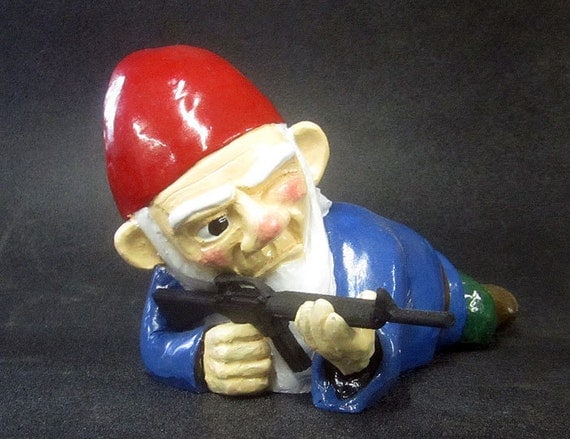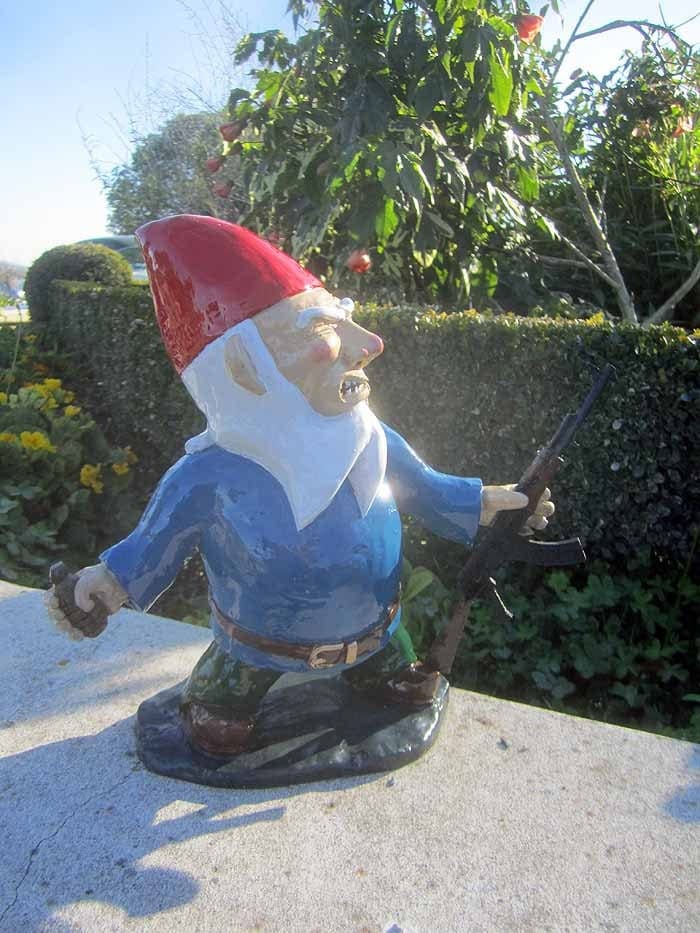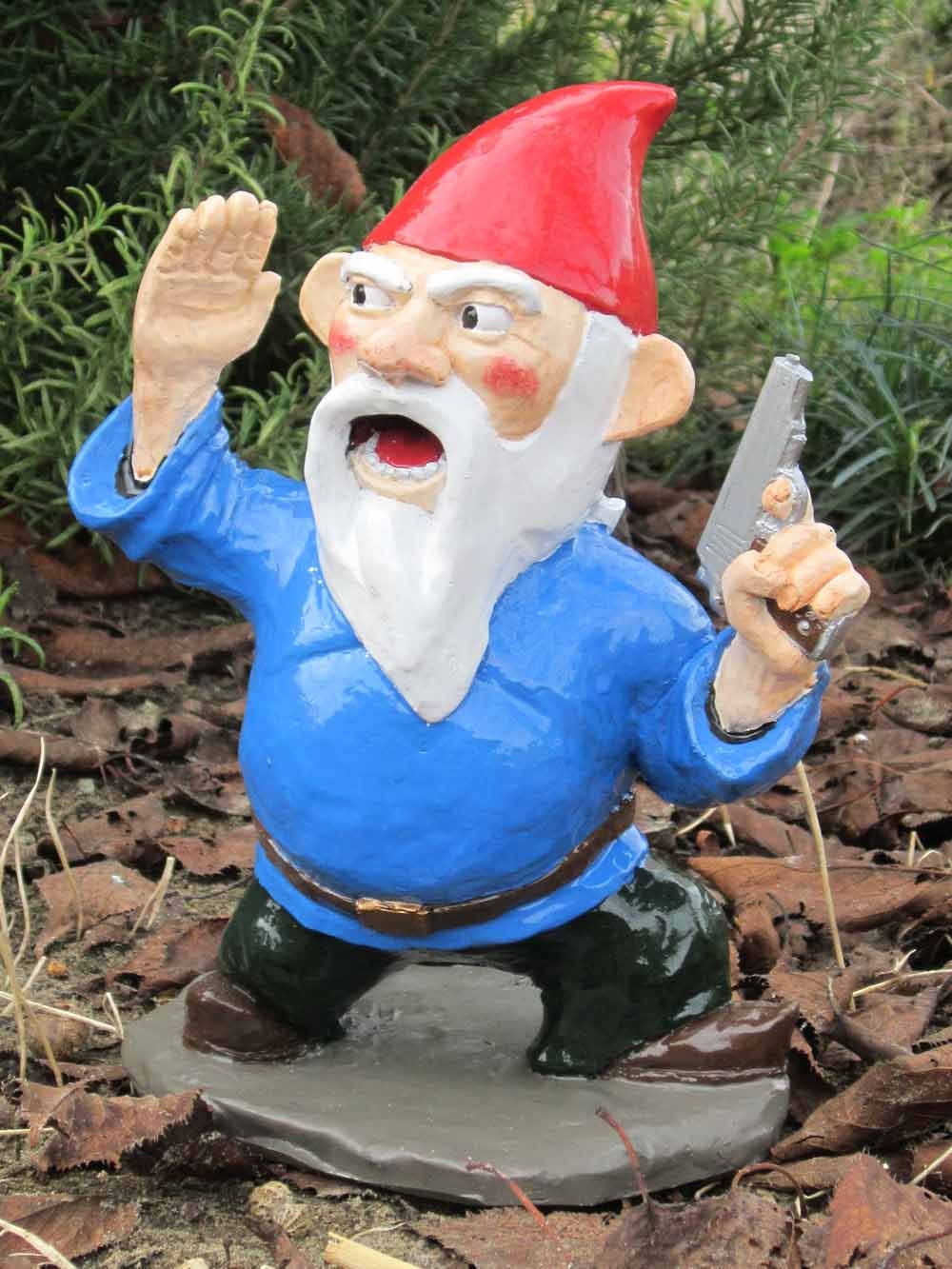 They ain't cheap, but you can get them unpainted at a discounted price.
The standing ones are just under a foot tall, and they weigh about four pounds.
The artist says that the next design in the pipeline is the FLAMETHROWER GNOME.
MUST CONTROL... VISA CARD OF DEATH........
HKO
Cute and creepy all at the same time.
Just like the topic author!
They are like the 'gangsta' gnomes in Larry Correia's Monster Hunter books. Except his gnomes carried full sized weapons.
Very cool me thinks.
These might not be a bad idea. My 6 yr old could move his battles into the yard & out of the living room.
I wonder how durable they are, I'd love a RPG one to take to the field when we shoot rockets.