UKHTF EQUIPMENT EXCHANGE..February... Closed
My one and only post in this thread will be suitably ammended as and when required (I'll follow the rules)
Mini-14, 223/5.56, stainless/plastic finish, very low round count
complete with rings and new Harris bipod thingy (not attached)
£495 ono
Wanted :
Cheap second hand AR15 barrel, so let me know if your replacing yours
only going to be used up to 100 max,Length not important
.308 Resizing Die
For Sale:
5x HK magazines £15 each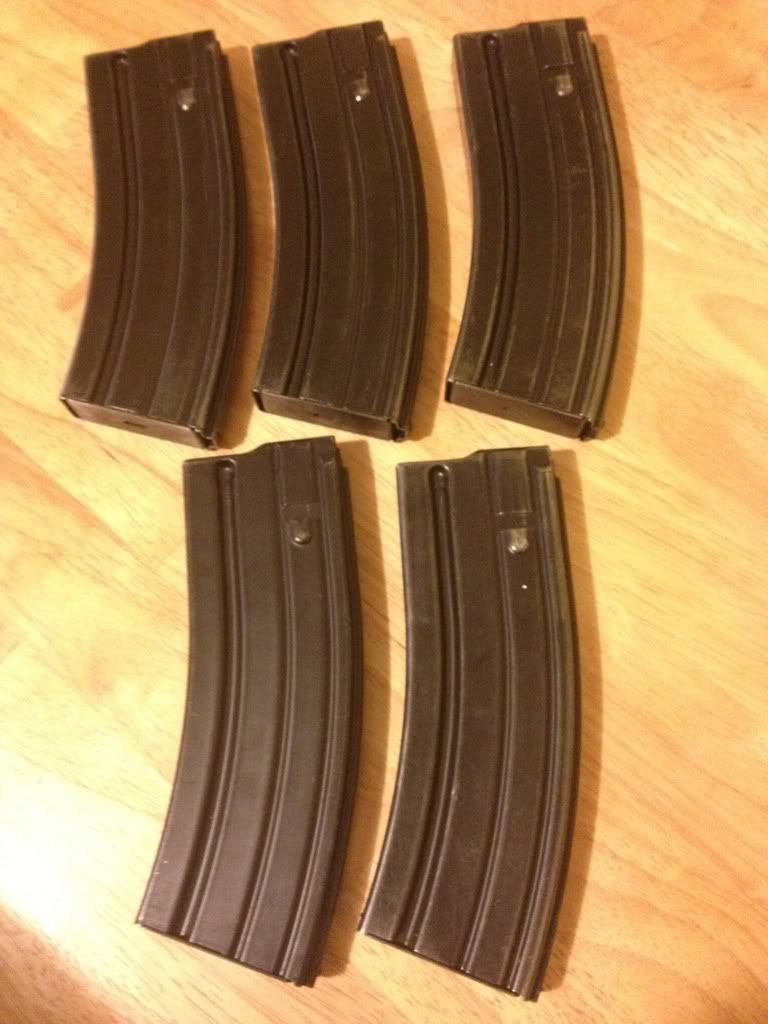 5x Magpul E-mags with mag loops £20 each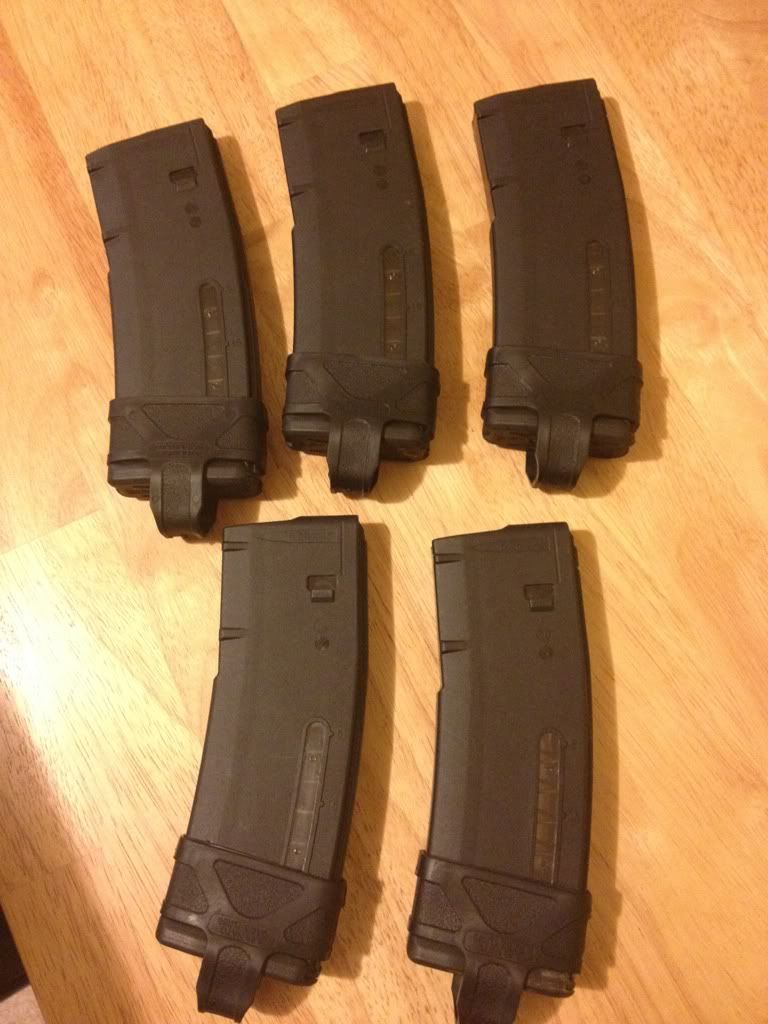 can post or will be at 4 gun match in feb
I have one of these for sale in FDE (
NOT BLACK
)
LaRue CTR RISR
LaRue
£35 posted.
Houge AR pistol grip as new
sold
GLOCK MAGS ALL SOLD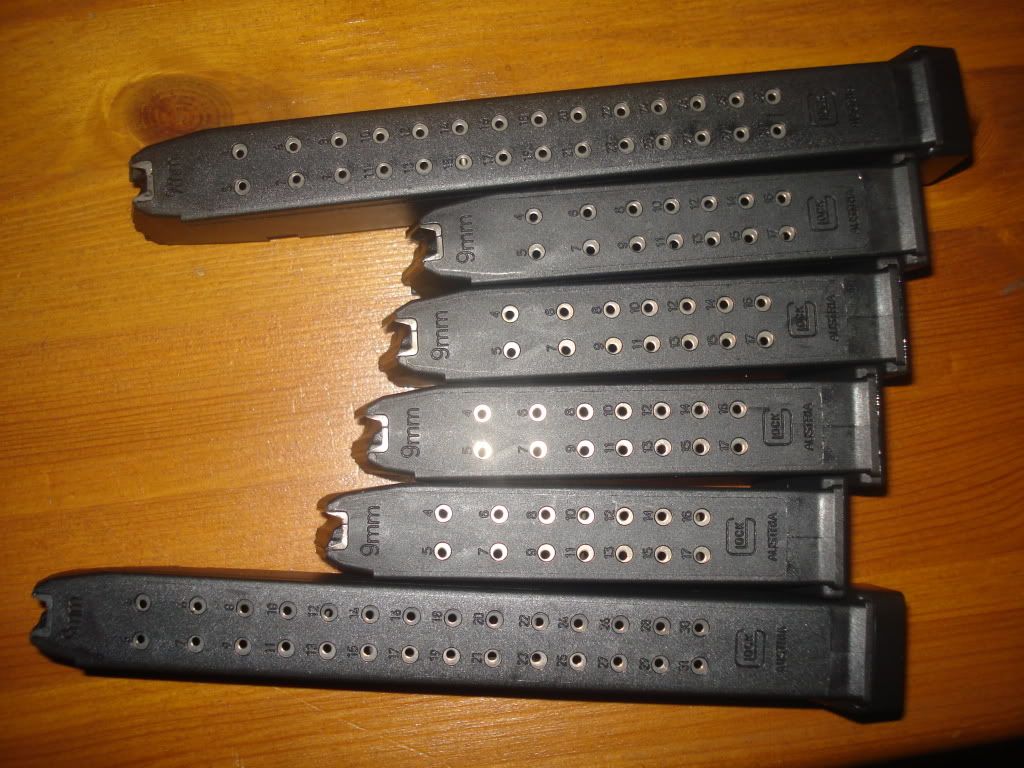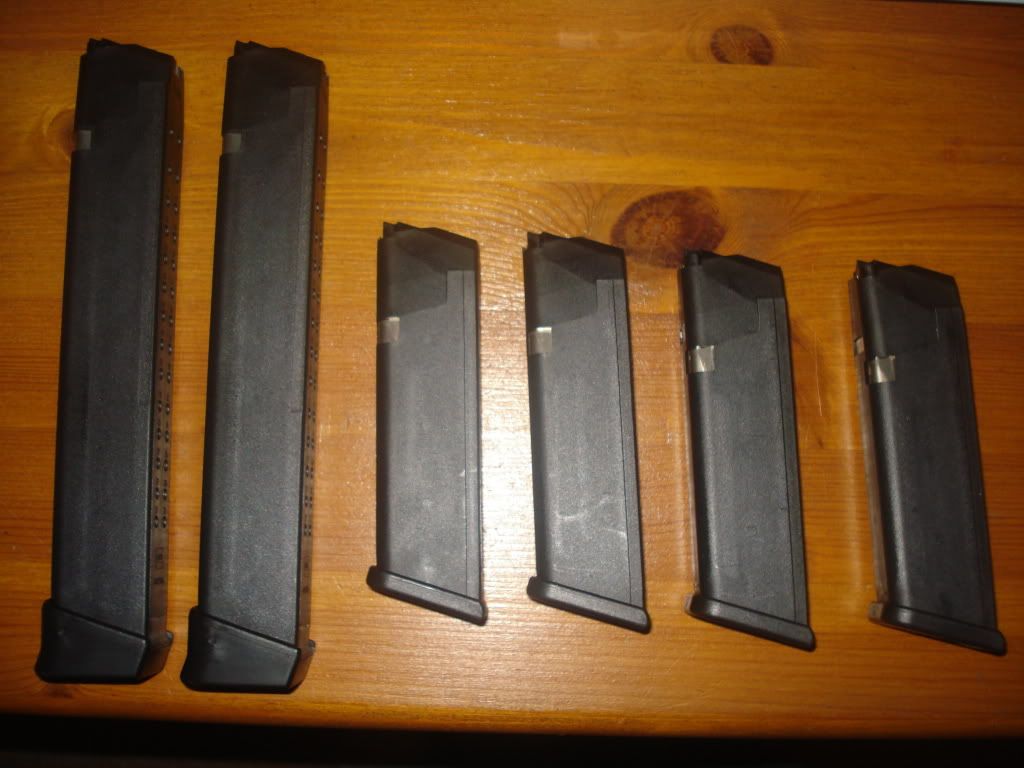 Magpul windowed Pmags (brand new) Black
SOLD THE Pmags
Winter clear out time!
AR Gold trigger - As new, fired less than 50 rounds in .22 rifle £240
Tango Down 'Stubby' QR VFG - As new £70
TIS QuickCuff sling - As new £50
Magpul ASAP - A1 condition £20
Mesa Tactical 6 shot side saddle for Benelli M2 - As new £35
VersaPod Bipod AI spigot mount with Universal Handstop Adapter - As new £65
All items open to offers. Prices include P&P to UK mainland.
WTB:
FN Auto 5 "BUCK SPECIAL" barrel
Mossberg made 24" rifle-sighted barrel (part # 91330) for the Rem.870
PELICAN 1720 case
Eagle Discreet Rifle Case
Single stage press with a 1 1/4x12 thread
found elsewhere!
.....
Troy FDE BUIS Front and Rear:
£175
1 x as New Aimpoint 3X Magnifier with LaRue Tactical QD Pivot Mount:
£500
6mmAR Bradley Arms AR15, top spec, scope and mount not included:
£2800
One at the top:
For Sale
Janes Infantry Weapons 2002-3 Yearbook - Hardback, 895pages. Current edition is £540! Mint condition. £85 + whatever the postage costs.
http://jiw.janes.com
Janes Ammunition Handbook 2002-3 Yearbook - Hardback, 725 pages. Current edition is £480. Excellent condition, small mark on cover. £75 + whatever the postage costs.
http://jah.janes.com
Janes Radar & Electronic Warfare Systems 2010-11 Yearbook - Hardback, 683 pages. This edition is still available from Janes at £550. Some minor indentation marks on the covers. £250 + postage.
http://jrew.janes.com
S&B 1.5-6x20 PM ShortDot FD-P3 reticle (Mil-Dots with red-dot illumination.) 30mm tube with Butler Creek flip up covers. Scope is boxed with all the paperwork. New price is a bit over £1700. Complete bargain not to be missed at £900 (if I do say so myself!
).
S&B Website Page (Use Google to translate!)
44 Magnum Ruger 96/44 Lever Action Rifle which has been shortened and threaded M16x1. The stock has been channelled for an over barrel moderator (MAE from JMS Arms was fitted, but not included). No open sight, but has a Weigand Combat scope rail fitted. £220
Magpul CTR/MOE 0.5" Cheek Riser Black (Unused) - £15 inc postage.
Magpul Riser
.44 Magnum Brass New/unfired - £20/100 (400 available)
.44 Bullets 200gr RNFP Jacketed - £15 (200)
Ace/Tim Hannam .44Bullets 200gr RN FP (Lead) - £50 (box 500)
Ace/Tim Hannam .44Bullets 240gr RN FP (Lead) - £50 (box 500)
Dillon .44 Magnum Carbide 3 Die Set (used) - £40 inc postage
Magpul iPhone 4/4S cases £12ea.
Colours available are:
1x Flat Dark Earth
1x Black
1x Orange
2x Pink

L1A3 Bayonet (for L1A1 Rifle) Brand new, sealed in the original wrap (scabbard in its own separate pack) £55 inc postage
Peli case now sold
- Brand New Peli Case 1700, Inc foam. Brand new, have one already which I use for my stalking rifle, don't really need another, but they are cracking good cases. Looking for £150 plus post. Which represents at least a £50 discount on the cheapest place I could find them. Link:
http://www.waterproof-cases.co.uk/product/peli-1700-case/
Wanted:
Commercial tube sized sliding stock
20 round p mag
Sold
.......
why can't you read the f**kin' rules?
For sale:
1x Magpul black CTR Stock and buffer tube £60 + postage
EDIT**
Sold pending the usual
1x Magpul black 93 Stock with the spacers £70 + postage
Posted Via AR15.Com Mobile
Provisionally sold........
170 rounds Privi Partizan 75grn .223 Remington Match ammunition - £60.00. Buyer collects, will be at Bisley CSR 4th March and 7th April.
...
WANTED: 7.62 links to make bullet belts, will be at Bisley on Sunday