OK, I'm not usually in this section of the forum, so I appreciate any help I can get from you guys.
Circustances may dictate that I need to get rid of a gun or two, and this one has kind of become a safe queen. I got it about 10 years ago when I thought I might be getting back into comp, but that just hasn't worked out so far...
Gun is a Wilson Mastergrade in .40, built in 1996. It is the same package (#W130L) used by Jerry Barnhart to win the 1993 and 1995 USPSA "Limited" Nationals, according to the Wilson catalogue. Low round count, as I only put ~500 through it, and the original owner (I got it from him) didn't use it much, he had a bunch of race guns and was doing mostly open class, apparently. Probably less than 1500 rounds total.
So, what do you guys think is fair market on this as it's shown? I do have all the original paperwork, gunrug, videos, etc. as well.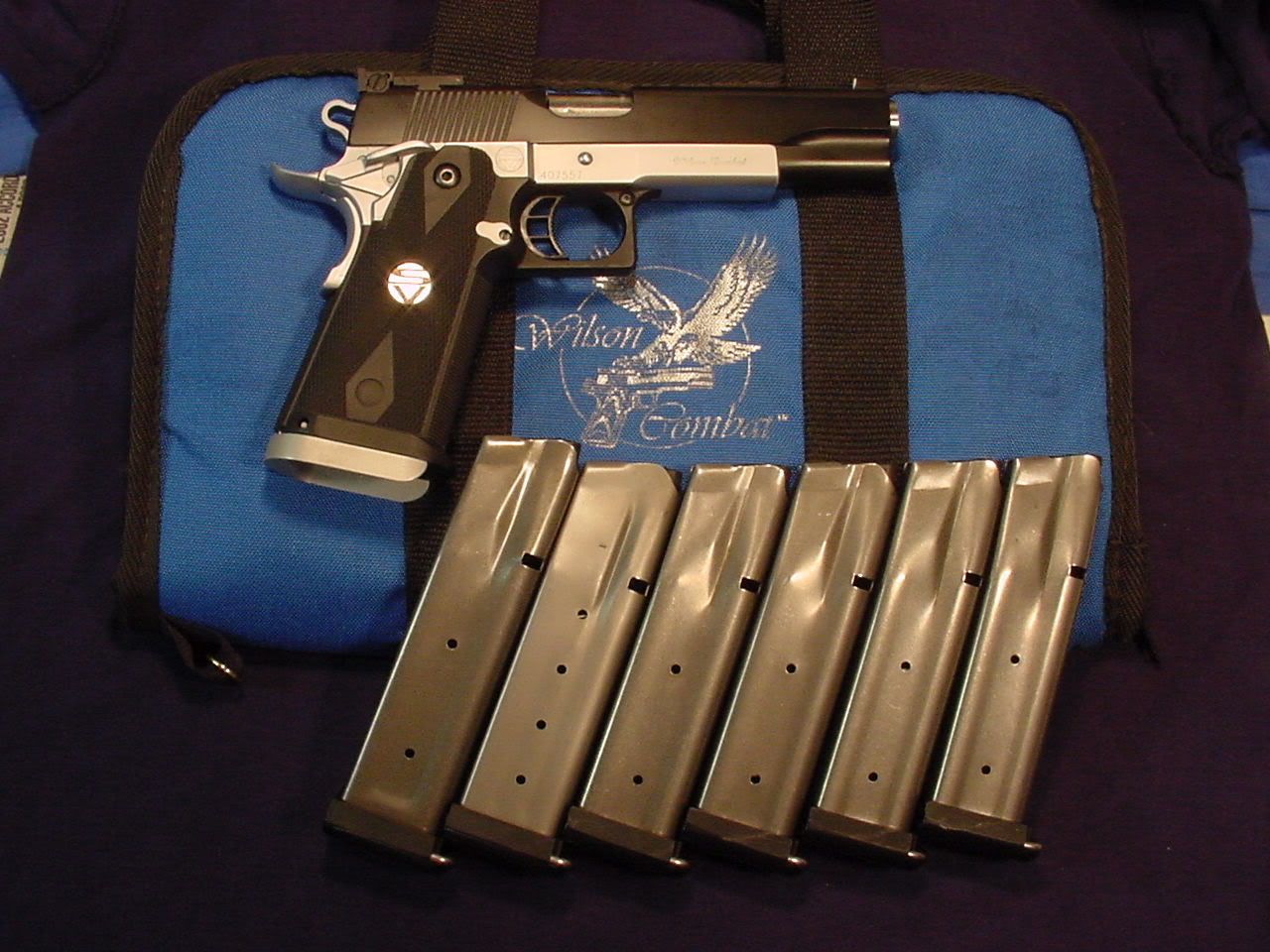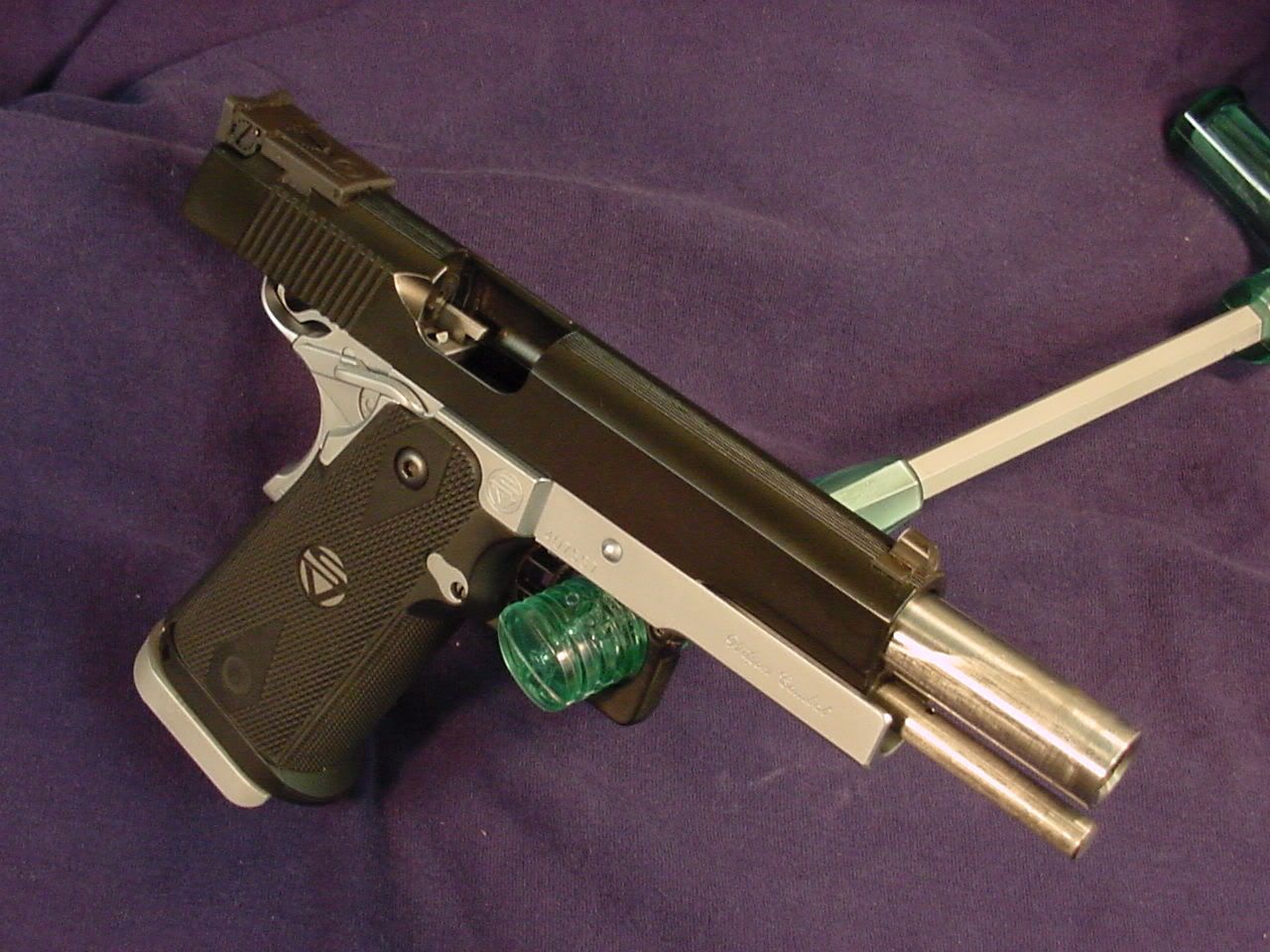 TIA
Great looking blaster. I would say that $1800 - $2000 is about right with $2400-2500 possible.

Rich

Originally Posted By uscbigdawg1:
Great looking blaster. I would say that $1800 - $2000 is about right with $2400-2500 possible.
Rich
Thanks bigdawg, I appreciate the input.
I've got the original order sheet, the gun was $2600+ new. I just called Wilson the other day to see if they could give me an idea of what a gun like this would cost to get from them now, and the guy I was talking to estimated $4K, maybe more. Part of the problem is that they don't do the Mastergrade, now it's the Supergrade
. But, I know their pricing doesn't really translate to the secondary market.
Anyone else?
(EDIT 8-10 reposted in Handgun Discussion for more traffic)
http://www.ar15.com/forums/topic.html?b=5&f=4&t=99182
You've definitely got a first-rate, top of the line custom pistol. However, I suspect It's intrinsic value probably far exceeds what you could actually get for it on the open market. But it only takes one guy with a wad of cash in his pocket and low impulse-control to make a seller's day.
Thanks, Fullauto, I think you hit the nail on the head with your observation. It is a buyer's market for most things these days.
Let's hear for guys with wads of cash.